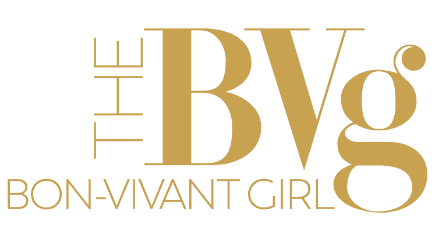 New York City, NY – April 21, 2021 – Upcoming in May is Mental Health Awareness Month and if this past year has taught us anything, it is that we cannot miss an opportunity to enjoy life. Something else we've also learned is that with the closing of gyms, increase in daily stress, and the complete disruption of our everyday routines, it can be extremely easy to gain weight.
In fact, according to a new American Psychological Association (APA) survey, 61 percent of U.S. adults reported undesired weight changes since the COVID-19 outbreak. Out of the 3,000 people surveyed, participants reported gaining an average of 29 pounds. Since weight change is a common symptom when people are having difficulty coping with mental health challenges, how can you return to a state of happiness, get healthy, and get your weight back on track?
That's where Nathalie Botros – The Bon-Vivant Girl and Happiness Fairy – comes in!
Botros helps clients from all around the world to be happy, healthy, and successful through her coaching programs, motivational speaking, and publications. Her book, "If You Are What You Eat, Should I Eat A Skinny Girl?" is not a diet book, but rather a lifestyle book designed to help people lose weight, without losing the joy of life!
Nathalie Botros is available for media interviews. She will be able to give your audience insight into the following questions:
How does mental health and overall happiness affect one's ability to lose weight?
Is it possible for someone to learn how to switch their negative thoughts into positive ones?
How can someone build their confidence in order to be able to chase their dreams?
Is it possible to love the person you see in the mirror, regardless of any flaws or extra weight?
Why should people say "no" to the next fad diet, and instead say "yes" to a healthy lifestyle?
What is the difference between "happy" and "unhappy" foods, and why is that important?
…and much more!
Media Contact
Company Name: Karie Millspaugh
Contact Person: Media Relations
Email: Send Email
Country: United States
Website: https://www.thebon-vivantgirl.com/