Transform your outdoor space today with the newly-launched Ovios Patio Furniture in Grey. Order your set now!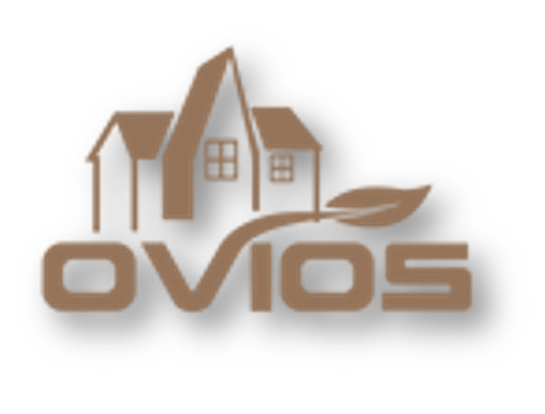 Ovios Home, a leading manufacturer of outdoor Ovios patio furniture, has just announced the launch of their new Grey range. This exciting new line offers customers a range of complementary colors that can be used to decorate their patios. With this launch, Ovios Home becomes the first company to offer such a wide variety of color options for patio furniture.
The new Grey patio furniture line is designed to perfectly complement any backyard or patio space with its cool, neutral tones. Since the color is a versatile one, grey outdoor furniture looks great against backdrops having many different colors. The grey collection will add a touch of sophistication and modern style to your outdoor space.
Alternatively, if you want to buy blue outdoor furniture to add cooler tones to your patio, we also have a range of furniture sets in different shades of blue.
Outdoor patio furniture adds comfort and style to any outdoor space. If you are looking for high-quality patio furniture, Ovios is the place to shop. We carry a wide selection of outdoor furniture, perfect for any home. From elegant dining sets to comfortable lounge chairs, we have everything you need to make your outdoor space stylish and inviting. Our furniture is durable and built to last, so you can enjoy it for years to come. With a variety of styles and colors to choose from, we have something for everyone.
Whether you are looking for a new dining set or just a few chairs, Ovios is the place to shop. We cater to people who are looking for individual furniture items as well because there are times when people just want one piece and not an entire furniture set that would take up a lot of space.
Our grey patio furniture collection consists of stylish and complementary pieces that can be used to decorate any outdoor space. All pieces are made from high-quality materials and are designed to last for years to come. Moreover, our unique design will make your patio the envy of the neighborhood. The grey range will be available starting today on the Ovios website. Take advantage of our current seasonal discounts and order your set now!
About Ovios Home
Ovios Home is a professional outdoor furniture manufacturer in the US. Our production is based on extensive research and development on the types of living room, office, and leisure outdoor furniture that people need with the changing times. We have been in business for 12 years now, and the core value driving our production is innovation.
Our total production area spans over 130,000 square meters, having 13 standard-production, modern workshops that have an annual average output of 150,000 furniture sets. Ovios has 7 warehouses in the US, having a storage capacity of 850,000 square feet, where we stock more than 7,000 furniture units every day to ensure we are able to make timely deliveries to clients.
Media Contact
Company Name: Ovios Home
Contact Person: Media Relations
Email: Send Email
Phone: 9494693923
Country: United States
Website: https://www.ovios-home.com/