Recently, the urban art public welfare activity "Our Wutong" has kicked off along Zhongshan South Road in Nanjing. Thirty-eight Wutong trees lining Nanjing Mixc World were adorned with warm and colorful "sweaters", created through crocheting, knitting, patchwork quilting, home textiles, tufting and other wool crafts in cheerful "dopamine" colors, adding bright hues to Nanjing's autumn landscape. This fusion of urban public welfare and modern art has created a unique and inviting cityscape, drawing many local residents and travelers to admire and interact.
Street view of Zhongshan South Road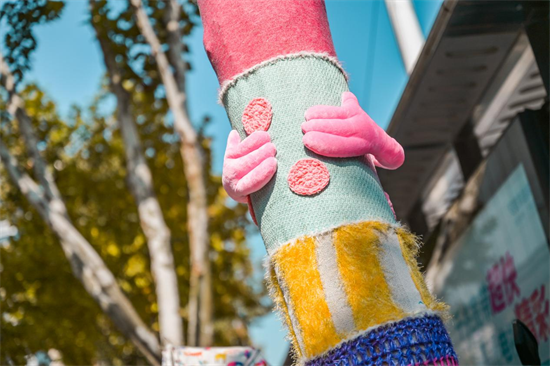 "Our Wutong" Artwork
Initiated by teachers and students of Nanjing Foreign Language School, the event uses the Wutong tree as a public welfare motif and takes "sustainability" as its inspiration. With woolen creations, it has formed a distinctive and cozy landscape for the city with a long history and a cultural atmosphere.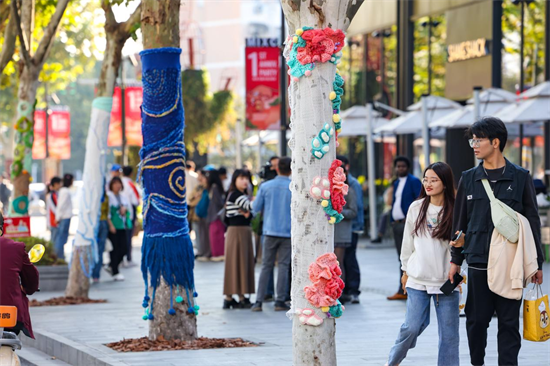 Passers-by attracted by "Our Wutong" artwork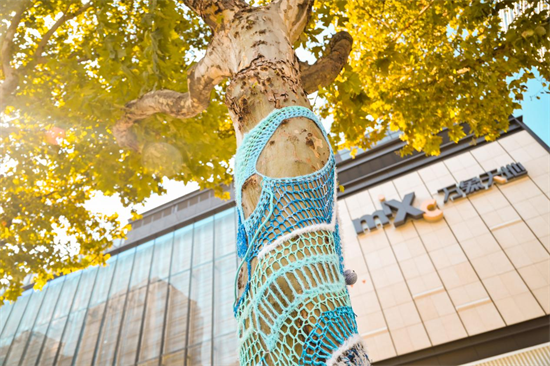 "Our Wutong" artwork
Significantly, the event has gained support from the Nanjing Mixc World, a new commercial landmark on the west side of Zhongshan South Road. They have long valued preserving the city's historical heritage. While constructing modern, fashionable commercial spaces, they are also working to skillfully integrate local historical structures holding popular sentiment and local culture with modern businesses. Currently, they are holding the 2nd Public Art Season to extract oriental culture and reinvigorate the ancient capital with commercial vibrancy.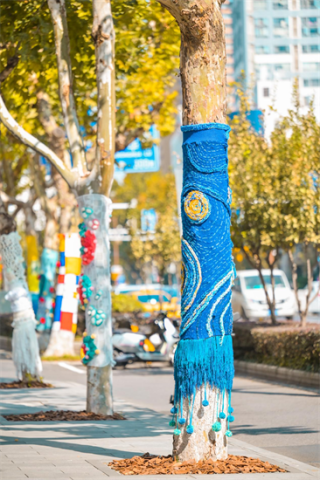 "Our Wutong" Artwork
"Our Wutong" uses art to convey the cultural significance of Nanjing's Wutong trees, further enriching the essence of the city's identity, and paying tribute to its heritage through public welfare creations. Through art creation, Nanjing pays tribute to its urban culture, actively embracing the path of cultural philanthropy. This way, art and public welfare are woven into various corners of the city.
Media Contact
Company Name: Fan Qixing Cultural Communication
Contact Person: Jenny
Email: Send Email
City: Nanjing
Country: China
Website: www.queicn.com