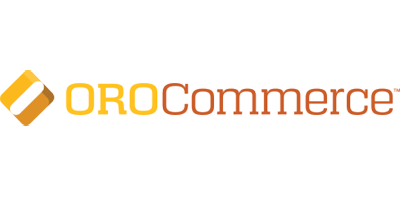 Punchout catalogs, or just punchout, is a B2B industry-standard protocol that allows sellers to integrate B2B eCommerce store platforms like OroCommerce, with customers' procurement systems like those offered by Coupa, SAP Ariba, Workday, Oracle, Jaggaer, and Tradeshift, among others. Punchout also supports B2B transactions like purchase orders, ship notices, and invoices over the web.
Oro, Inc. introduced the Vurbis PunchOut Plugin for OroCommerce. Vurbis and OroCommerce share a mission of making B2B eCommerce easy and accessible to any business with innovative and futureproof products designed to address the daily challenges of online buying and selling. Under that premise, the companies have collaborated to create the Vurbis PunchOut Plugin for Oro Commerce, making the punchout ordering process easy for any Oro customer. Read more here.
Founded in 2015, with offices in USA, Europe, and Australia, Vurbis offers cloud-based B2B eCommerce integration solutions for both sellers and buyers. Vurbis customers worldwide use the Vurbis PunchOut Plugin to support the punchout ordering process from their B2B eCommerce stores inexpensively and non-invasively.
About Oro, Inc.:
The Oro team remotely delivers innovative solutions for dynamic companies embarking on a digital transformation and is the software company behind OroCommerce, OroCRM, and OroPlatform.
Oro, Inc. was launched in 2012 by former Magento co-founders Yoav Kutner, Chief Executive Officer; Dima Soroka, Chief Technology Officer; and Roy Rubin, director of Oro's advisory board (and former CEO of Magento). The senior management team also includes Motti Danino, Chief Operations Officer; Michael Bessolov, VP of Engineering; and Andrew Gerasimov, VP of Client Services.
OroCommerce is the first and only open-source B2B eCommerce platform built from the ground up for mid-market and large commerce businesses. This integrated technology solution provides a diverse range of B2B features and capabilities, such as personalization, localization, built-in multi-channel CRM, powerful workflows, and a pricing engine. The groundbreaking flexibility coupled with a robust set of B2B features available out of the box, ensures the OroCommerce B2B platform is specifically designed for manufacturers, distributors, wholesalers, and multi-channel brands.
The OroCommerce value proposition is explained in this short video. OroCommerce was recognized as a strong player in the eCommerce vendors' market by all major analyst firms including IDC, Gartner, and Frost & Sullivan.
Follow Oro, Inc. on LinkedIn.
Media Contact
Company Name: Oro, Inc.
Contact Person: Anna Korolekh, Marketing Director
Email: Send Email
Phone: (323) 591-1514 or +3 805 0198 22 01
Address:8072 Melrose Ave.
City: Los Angeles
State: CA
Country: United States
Website: https://oroinc.com/b2b-ecommerce/