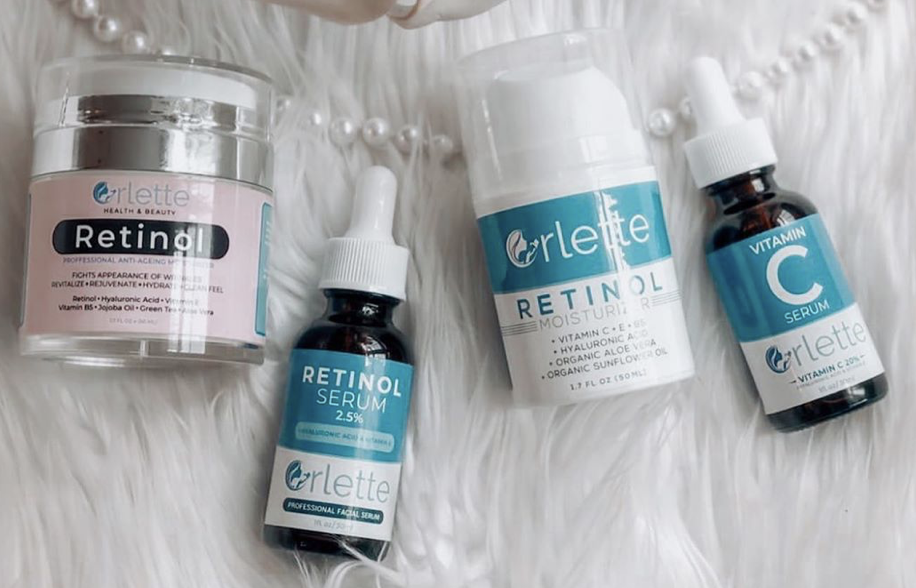 United States – 28th May, 2020 – Orlette beauty brand launches a new collection of luxury anti-aging beauty products featuring the brand's unique Nutri-Serum Concentrates. Luxurious yet absorbent, each Orlette product is formulated with its powerful ingredient complex that has been encapsulated in the brand's signature. They deliver skin-enhancing properties, minerals, and vitamins to boost skin health synergistically.
According to NPD, nearly 50% of American women who use skincare reported that they were looking for natural or organic products.
"Empowering with the healing properties of nature, the wisdom of impermanence, and the pureness of beauty is the core of who we are as a company," said the founder of Orlette. "We are always looking ahead and asking, 'What's next?' As we've leveraged our team's expertise in scientifically formulated skincare products with efficacious ingredients and international brand management to design a line of advanced anti-aging products that inspire radiance and confidence."
The brand which also sells on Amazon, features Orlette's skincare products, some of which include:
Orlette Retinol Serum: This blend contains a synergistic blend of all-natural extracts and tested ingredients to reduce the appearance of pigmentation and improve your skin tone – revealing a healthier glow.
Orlette Hyaluronic Acid Serum Skin Care: This blend is mixed with Vitamins C and E, two of nature's essential nutrients, and active antioxidants that promote collagen production and protect from sun damage.
Orlette Vitamin C Serum: This blend is loaded with antioxidants that neutralize free radicals, which cause cellular damage, oxidative stress, and premature aging.
Orlette is designed to harness the natural anti-aging power of revitalizing serums. The line was developed using hand-picked ingredients clinically tested and approved by dermatologists and ophthalmologists. Orlette products are naturally based and cruelty-free.
For more information on Orlette, please visit Amazon or connect with the brand on Instagram.
About Orlette
Orlette is the art of embracing beauty at any age. A journey that mindfully synergizes plant-derived ingredients with science-backed efficacy. Building a range of clean and wholesome skincare products, so you can go from perfecting your skin to appreciating your true best self. After all, beauty starts with the nourishment you give yourself. That's why we've hand-picked nutrient-rich ingredients, vitamins, minerals, and optimal concentrations of actives for our products. While staying free of toxins, parabens, silicon, mineral oils, and preservatives.
Media Contact
Company Name: Orlette Skin Care
Contact Person: Marius Orlette
Email: Send Email
Country: United States
Website: www.instagram.com/orletteskincare