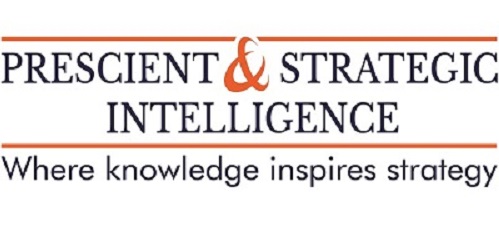 The Asia-Pacific organic fertilizers market accounted for a significant share of in 2022, and will remain the same throughout the forecast period.
The value of the organic fertilizers market was USD 5,864 million in 2022, and it is will advance at a CAGR of 12.1% in the years to come, to reach USD 14,622 million by 2030, as per a market research company, P&S Intelligence.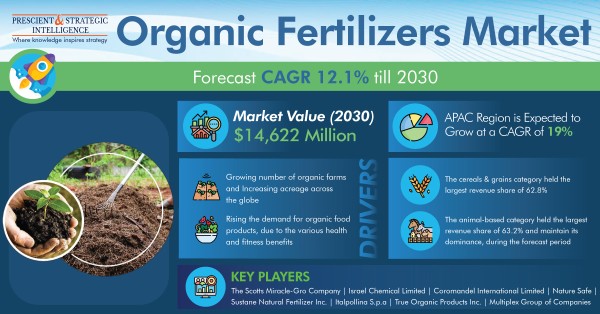 Cereals & grains held the largest share of 62.8%, and it will maintain its position in the coming years. This growth has a lot to do with, such agrochemicals are generally used in turf & ornamental plants, cereals & grains, fruits & vegetables, oilseeds & pulses, and other kinds of crops.
Moreover, the requirement for cereals & grains is also increasing since they can be effortlessly produced and gives high yields.
The animal-based category had the largest share of 63.2% and the trend will be the same in the years to come. The necessity for animal-sourced fertilizers has grown quickly. The growing importance of animal-based fertilizers is the main factor pushing the expansion of the industry.
Download sample pages of this report: https://www.psmarketresearch.com/market-analysis/organic-fertilizers-market-report/report-sample
Furthermore, fertilizers produced from bone meal, animal waste, and blood meal, are rich in phosphorous, potassium, and nitrogen, which are the main nutrients desirable by plants. So, because of above benefits of animal-based fertilizers, their use is quickly surging.
The solid category had the larger market share in the recent past, and it will continue its dominance in the future. This is because of the greater ease of usage of granular-form fertilizers than the liquid ones. The solid form of fertilizers is generally used for lawn and garden uses, because of its ongoing effect and easy obtainability of raw material.
APAC had a significant growth in the organic fertilizers market, and will remain the same in the years to come. This growth is mostly credited to the increasing health consciousness amongst the broad cultivation land, customers, increasing population & growth of per capita income, and improved mechanization and irrigation competences.
Furthermore, the strict government regulations and the increasing concerns by enterprises for the development of this industry are pushing the demand for these rudimentary agrochemicals.
Europe will grow significantly in the years to come, since it has the largest organic arable land, in excess of 17 million hectares.
Furthermore, integration of technology in farm-assistive practices, the growing private and public investments, and policies of the government and initiatives for improving agricultural income, have aided the growth of the industry in the region.
Browse detailed report on Global Organic Fertilizers Market Growth, Development and Demand Forecast to 2030
Recently, the land under organic farming has grown enormously across numerous regions globally, owing to numerous indirect and direct factors. The growing investments private and public players in contemporary agricultural methods and the increasing demand for organic products because of their perceived health benefits and the low chemical leaching throughout their production. These factors have also brought about in their premium pricing and higher interest amongst farmers because of greater margins.
It is due to the growing number of organic farms and increasing acreage globally, the demand for organic fertilizers will increase in the future.
Market Size Breakdown by Segment
By Source
By Form
By Crop Type
Cereals & grains
Oilseeds & pulses
Fruits & vegetables
By Application
Broadcasting
Fertigation
Foliar Application
Regional Analysis
North America
Europe

Germany
U.K.
France
Italy
Spain

Asia-Pacific

Japan
China
India
South Korea
Australia

Latin America
Middle East and Africa

Saudi Arabia
South Africa
U.A.E.
Browse more reports:
Global Polyetheramine Market Growth, Development and Demand Forecast to 2030
Global Centrifugal Pump Market Growth, Development and Demand Forecast to 2030
About P&S Intelligence
P&S Intelligence provides market research and consulting services to a vast array of industries across the world. As an enterprising research and consulting company, P&S believes in providing thorough insights on the ever-changing market scenario, to empower companies to make informed decisions and base their business strategies with astuteness. P&S keeps the interest of its clients at heart, which is why the insights we provide are both honest and accurate. Our long list of satisfied clients includes entry-level firms as well as multi-million-dollar businesses and government agencies.
Media Contact
Company Name: P&S Intelligence
Contact Person: Abhishek
Email: Send Email
Phone: +918887787886
Address:Noida Sector 2
City: Noida
State: UP
Country: India
Website: https://www.psmarketresearch.com/market-analysis/organic-fertilizers-market-report