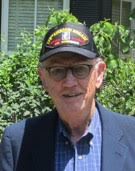 Author J. Stewart Willis has come out with a timely fictional tale of what goes on inside the power chambers of the highest offices. "One Vote" is the story of an unforeseen event and the chaos that ensues when the President-elect dies and the situation can't be resolved by merely referring to the Constitution.
"One Vote" is the first fiction of its kind that addresses issues of national importance hitherto overlooked. The Democratic President-elect is dead just three days after the election, and there is a constitutional crisis. For a suitable replacement, the Democrats, which have a mere 272 electoral votes, need to bring the electors together who will support the new candidate. The situation takes on a dangerous route when one elector rebels and refuses to cooperate, while another two are bribed. The election then proceeds to the House of Representatives, and there is a deadlock.
With the deadlock in the House and no new president on Inauguration Day, the existing President refuses to vacate the office. In another turn of events, the newly elected Vice President claims the right to become the Acting President as per the constitution.
"Mr. Willis captures what happens behind politicians' closed doors. Mr. Willis's writing style is engaging and keeps you turning the pages," says a recent reader.
"My new book is directed at all ages and everyone interested in the political environment in which we live today. I also wish to address all those who are losing faith in our Democratic system to understand we have a responsibility to work together to make the system work," said J. Stewart Willis.
"One Voice" sends out a powerful message that men of good faith when faced with problems without precedent, must work together to resolve the issues. The book was released on November 5, 2020, on Amazon Kindle.
A graduate from the U.S. Military Academy and a veteran who spent 25 years in the military, J. Stewart Willis eventually went on to serve as the mayor of Washington, Virginia — a small town often referred to as "Little Washington." He spent nine years as mayor for this small town before finally turning to his first passion, writing.
"One Vote" by J. Stewart Willis is available from Amazon.
For more information, please visit: www.jstewartwillisbooks.com
Media Contact
Company Name: Global Summit House.
Contact Person: Anna Reid
Email: Send Email
Country: United States
Website: http://www.jstewartwillisbooks.com