We selected 28 scientific researches published in PubMed showing that olive tree contains substances with anti-inflammatory, anti-oxidant and anti-viral power, which are useful in fighting SARS-CoV-2 infection—the etiologic agent of COVID-19—and mitigating the symptoms of Long-Covid Syndrom (Crudele, A.; Smeriglio, A.; Ingegneri, M.; Panera, N.; Bianchi, M.; Braghini, M.R.; Pastore, A.; Tocco, V.; Carsetti, R.; Zaffina, S.; Alisi, A.; Trombetta, D. Hydroxytyrosol Recovers SARS-CoV-2-PLpro-Dependent Impairment of Interferon Related Genes in Polarized Human Airway, Intestinal and Liver Epithelial Cells. Antioxidants 2022, 11, 1466).
The SARS-CoV-2 pandemic began in December 2019, and the study of new therapeutic molecules is essential to propose new treatment opportunities to the public.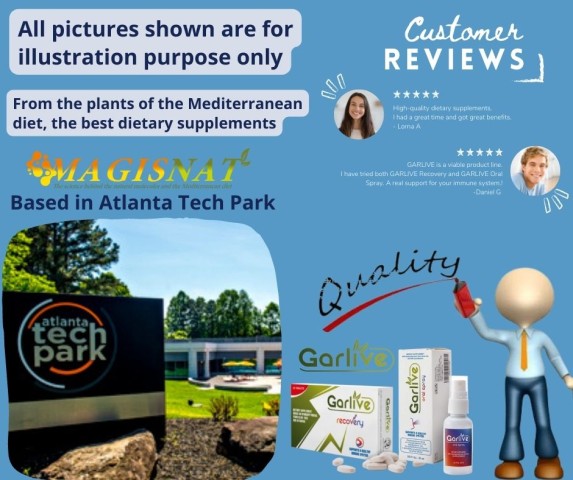 Scientific research has mainly focused on the study of polyphenolic extracts of olives and olive leaves to fight COVID-19. Indeed, olives and olive leaves have been shown to contain many bioactive molecules with various anti-inflammatory, anti-oxidant, and anti-viral effects, useful against SARS-CoV-2 (https://www.news-medical.net/news/20210222/Polyphenols-may-provide-protective-effect-against-COVID-19-disease.aspx).
The study of polyphenols' effects against SARS-CoV-2 begins in silico, that is, through programs and algorithms that predict the efficacy of molecules against particular drug targets, in this case virus proteins. In their study, Thangavel et al. identified potential olive secoiridoids capable of blocking entry, replication and related hyperinflammatory reactions of SARS-CoV-2 through molecular docking and molecular dynamics-assisted virtual search of the OliveNetTM directory. A study by Vijayan et al. examined the role of oleuropein, a phenolic compound found in olive leaves, as a potent inhibitor of SARS-CoV-2. They examined a database of natural products, looking for compounds against the viral protein NSP15, and found that olive tree oleuropein binds to NSP15, forming a stable complex with high binding energy.
Next, the studies move to in vitro, that is, in the laboratory. The previously selected molecules are tested on virus-infected cells to prove their efficacy. A study by Takeda et al. examined in vitro the SARS-CoV-2 inactivation activity of aqueous olive pulp extract, rich in hydroxytyrosol: they showed that polyphenol solution from olive has time-dependent anti-SARS-CoV-2 effects. Furthermore, they analyzed the mechanism of action, showing that it structurally modifies SARS-CoV-2 by altering the spike protein.
This study involves Italian scientist Professor Crea, who, with his Spin-Off in the United States, in a press conference published on the Internet, states: "olive polyphenols formulation may help in managing COVID-19 pandemic" and also: "The experiments show clearly that our product can kill the virus very quickly by several order of magnitude in less than few hours explains Dr. Crea "The main component of Hidrox, called hydroxytyrosol, delivered in its natural environment, is a potent virucidal compound" (https://www.prnewswire.com/news-releases/hidroxr-a-proprietary-olive-polyphenols-formulation-may-help-in-managing-covid-19-pandemic-301223148.html).
Finally, molecules with promising results, for which safety is also tested, are used in clinical trials in order to prove their efficacy in preventing or fighting the disease.
Many clinical trials have been published to evaluate the effect of olive tree polyphenols against COVID-19. Among others, the University Hospital of Jaen (Spain), and the Universities of Faymon (Egypt) and Bezmialem Vakif (Turkey) have initiated clinical trials to prove that olive tree extracts and its polyphenols help fighting COVID-19. Then, John Hopkins University (USA) showed that a vegetarian diet rich in olive polyphenols has several beneficial effects and reduces the chance of developing severe COVID-19.
Several studies have then investigated the effectiveness of the olive plant and its polyphenols in fighting SARS-CoV-2 infection and COVID-19.
In an interview posted on the Internet, the Spanish group conducting the clinical trial stated as follows: "Properties such as the improvement of the immune system, anti-inflammatory, antithrombotic, antioxidants, and even antiviral and antibacterial, among others, that remain intact in nutritional supplements such as the one used in our study, lead us to think that they can contribute to contain the progression of COVID-19 from mild manifestations to severe clinical conditions." (https://nutraceuticalbusinessreview.com/index.php/news/article_page/Hospital_to_conduct_olive_polyphenols_supplement_and_COVID-19_clinical_study/166926).
We then searched AMAZON for products containing olive tree polyphenols, such as oral sprays and olive tree polyphenols with B, C, and D vitamins, and found 2 products on the U.S. market:
Garlive Recovery
https://www.amazon.com/dp/B0B4T82ZLV?ref=myi_title_dp
Garlive Oral Spray
https://www.amazon.com/dp/B0B4T7YZ9Z?ref=myi_title_dp
On its website, the Spin-Off company that created these supplements clearly states that: "None of the publish studies or patent can be used to claim the properties of dietary supplements. Dietary supplements do not possess any therapeutic or preventive properties. Dietary supplements have no role in the context of COVID".
All information given in this article concerns data collected in scientific publications and freely summarized; none of the claims made in this article attributes therapeutic or preventive properties against any disease or condition, including COVID, to olive tree polyphenols or dietary supplements.
In conclusion, research can and should also continue in favor of natural molecules, especially olive tree polyphenols: no one should forget the use that people have made of olive tree extracts for centuries. Olive extracts are exclusively products to be taken to supplement the daily diet, which should be healthy and balanced; also, the life of a healthy person should never lack physical activity.
Media Contact
Company Name: MAGISNAT
Contact Person: Matteo Bertelli MD, PhD
Email: Send Email
Address:Atlanta Tech Park 107 Technology Parkway Suite 801
City: PEACHTREE CORNERS
State: GA 30092
Country: United States
Website: https://www.magisnat.com/