Teasing an all new single titled "Not For Nothing", Nwasoul are back and better than ever with a genre-defining song that we've quickly come to love. Please read on for our full and in-depth review of the track, as well as a background on this project.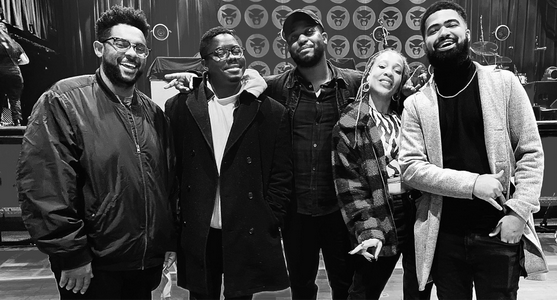 Currently based out of Boston, Nwasoul is a music collective that are on the path to making a positive change in their scene. Helping to move forward the culture of musicians and always serving up a big dose of feel good music, their latest offering "Not For Nothing" has surpassed that goal by far. With a new album on the way titled Supomungam, we're beyond excited for everyone to get their ears on this upbeat and vibrant single.
Described by the collective as "estoteric music", we do strongly feel that their sound isn't only for a small niche of music listeners, rather those with true taste who can differentiate between the good and bad. Speaking directly on "Not For Nothing", what this project has done best is seamlessly include a wide variety of genres and sort of create their own sound within one single song. You'll surely hear a lot of soulful influences as their name would describe, but instrumentally speaking, there's tons of world music inspirations and a lot of acoustic arrangements that flow superbly.
While it appears that the group hasn't put out new music in quite some time, we're thrilled to have gotten the news that this album is on the way and in the works. If this single is any indication as to what to expect in the future, a record full of instant hits like this is going to make for a super memorable listen. Soon to feature flawless flows, top notch production effects, and really a positive message within the deep lyricism, we foresee Supomungam being a game changer for Nwasoul.
Honestly, there's not a single critique or negative point we could make a comment on here. The song has had a profoundly positive effect on our mood the more we've listened and it's really just been a delight to get into the minds of some genius musicians. Boston should be proud for the musicians the city is creating. Of course, we highly recommend everyone give this song a listen as soon as possible.
For all things Nwasoul, to listen, and to keep up with all future releases and information, please check out the following links below.
https://music.apple.com/us/album/not-for-nothing-feat-najee-janey/1590206036?i=1590206039
https://tidal.com/track/201134794
Media Contact
Contact Person: Bobby Boushe Etienne
Email: Send Email
Country: United States
Website: https://music.apple.com/us/album/not-for-nothing-feat-najee-janey/1590206036?i=1590206039