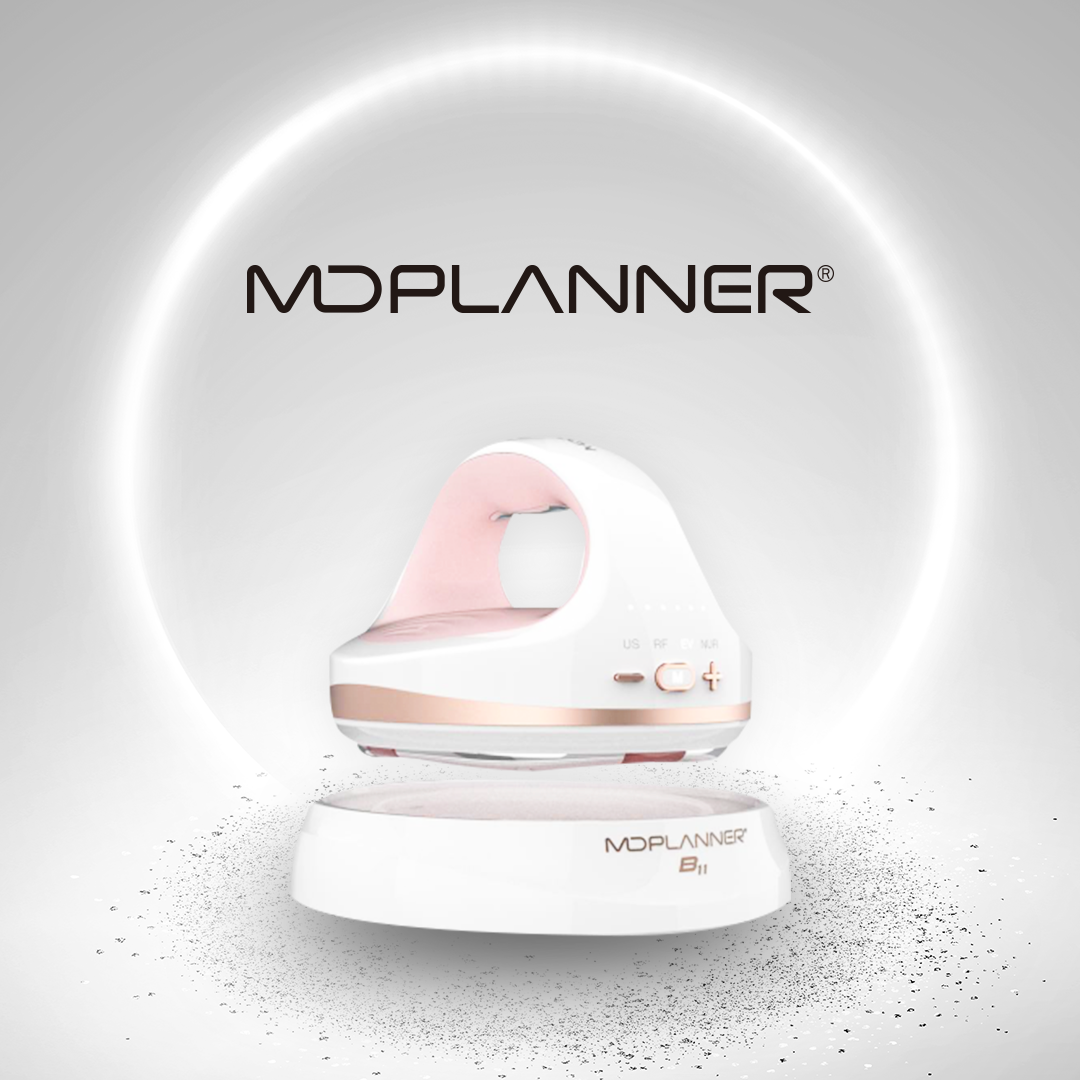 MD Planner B11 is the latest South Korean body care device that combines five different technologies.
Nutricare, a global healthcare company, launches the MD Planner B11, an innovative beauty care device to improve body lines.
The new MD Planner B11 is a body-shaping device that combines five technologies – ultrasonic, high frequency, EMS (electro muscle stimulation), galvanic, and LED. It uses ultrasonic waves to form fine bubbles in the fat layer to destroy fat cells and increase body fat decomposition and skin elasticity. The LED, EMS and galvanic features offer excellent body line improvement by assisting muscle movement and increase the absorption of ingredients on the skin.
With daily use of only ten minutes, the result is comparable to a professional treatment at an aesthetic center.
The device offers a user-friendly interface with high-frequency management mode, low-frequency management mode, and EMS mode all within the touch of a button. The massaging feature comes with six different intensities. This helps to provide overall professional body care.
With a light weight of about 290 grams (10 oz.), MD Planner B11 can be used conveniently anytime, anywhere, and by anyone at the comfort of their homes. It is convenient to use to manage health, weight, skin, and body at once at home without spending a lot of time.
According to a Nutricare official, "We offer this new device to provide a better beauty solution for our new and existing customers." MD Planner B11 comes in two colors – black or white. MD Planner B11 will be available globally from September 2021 onwards.
For a detailed product description, please visit the MD Planner site or the Nutricare website.
Media Contact
Company Name: Nutricare
Contact Person: Park Seon-jeong
Email: Send Email
Phone: +82-70-5129-2700
City: Seoul
Country: South Korea
Website: http://nutricare.co.kr