Talented Italian artist, Nico Donys, increasingly confirmed as an Italian reggaeton star, as his latest album, "Algo Mágico" continues to enjoy rave reviews from music lovers worldwide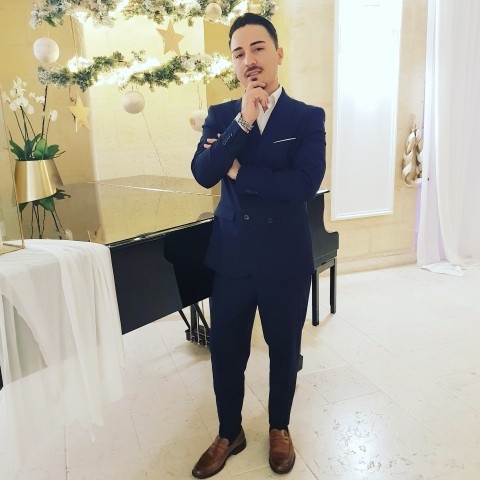 Piombo Nicola Donato, popularly known by the stage name, Nico Donys, is a talented artist of Italian origin, who has disrupted the music industry, especially the reggaeton genre, in recent times. The talented singer with global repute currently has four singles and one album to his credit. However, he has been able to cross borders by literally dominating the American scene, with several awards to his name.
The music industry has evolved over the years, thanks to the contributions of different stakeholders across the globe. The truism of the popular saying that music is a universal language has been brought to bear with the success of Nico Donys and his reggaeton sounds. The genre evolved from dancehall, with influence from American hip hop, Latin American, and Caribbean music. While the genre is often synonymous with Spanish-speaking Caribbean countries, it has become increasingly popular in different parts of the world. Nico's feat in America and other parts of the world has substantiated this claim.
Nico Donys recently released the "Algo Mágico," where he again blessed the ears of music lovers with his ingenuity and creativity. The album delivered an amazing mix of romantic reggaeton lyrics and sound. The project currently enjoys great reviews from lovers of good music and further reiterates Nico's position as one of the fastest rising figures of the Latin music industry among the countless artists of the Latin genre.
Nico Donys has received numerous awards over the years, with his most recent Akademia Music Awards in December 2020 for the Latin song with the song 'Para Que Te Vas' showing his domination. He also earned a nomination with the same song at the Hollywood Music in Media Awards in the category Music Genre Latin, an award coveted by several A-list artists, including the likes of Justin Timberlake and Kenny Loggins.
For more information about the talented Nico Donys and his works, please visit – https://www. Nico can also be found across social media, including Facebook, Twitter, Instagram, and YouTube.
About Nico Donys
Nico Donys is a talented reggaeton singer of Italian origin born on 7 August 1986 in the municipality of San Paolo di Civitate. The highly acclaimed singer has been able to establish himself in the Latin music industry with his most successful and trendy South American sound such as reggaeton.
Media Contact
Company Name: Italian Music Production
Contact Person: Annarita Borrelli
Email: Send Email
Country: United States
Website: nicodonys.com