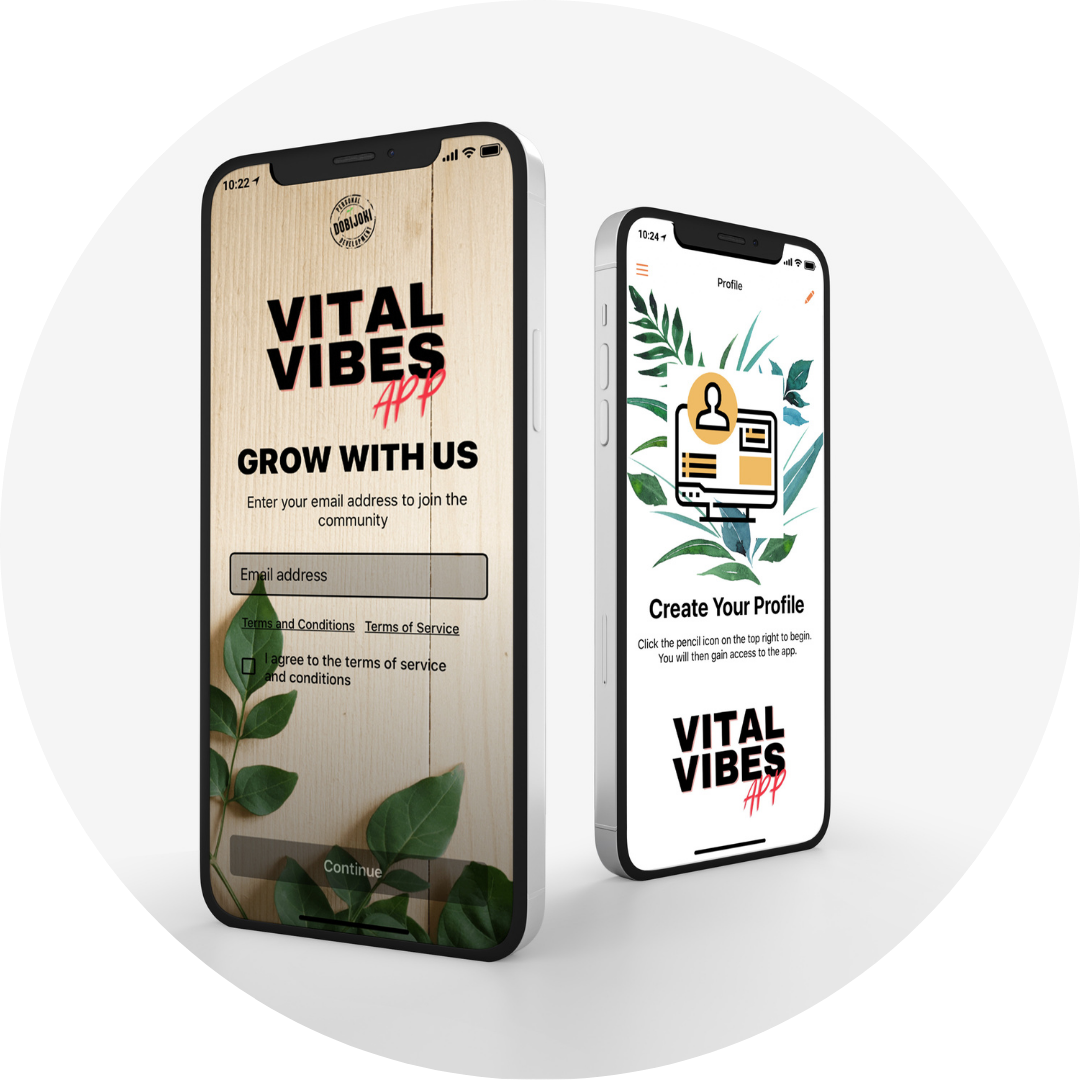 People looking for mental wellness and personal development can now download the Vital Vibes App, an affordable and alternative method that adopts a unique approach to mental wellbeing and personal development. Launched in December 2020 by personal development service Dobijoki Personal Development, Vital Vibes App focuses on providing individuals and communities with culturally relevant and diverse wellness support guided by an African-centered lens.
The pandemic has taken a huge toll on mental wellness with people desperate for some form of guided support and personal development. For the Black community especially, dealing with the pandemic in times of social injustice is a huge challenge where solace, self-care and self-love are now a fundamental need more than ever. Offering a solution is the Vital Vibes App which could not have come at a better time. It is the perfect solution to support people who are intentional about their mental wellness and personal development journey.
Vital Vibes is a wellness app that adopts a unique approach to personal development guided by an African-centered framework to cater to diverse individuals. The vision behind the app is to provide a resourceful wellness platform that can reach people in several ways by offering courses, podcast episodes, resources and a community forum that host events, guest speakers and valuable learning material.
The prime focus of Vital Vibes is to give open minded individuals a private platform available at all times for motivation and wellness support when needed. Moreover, it is a perfect resource for organizations who serve Black and other racialized communities as it encourages collective healing through a culturally specific approach.
Vital Vibes is available as a free easy to use app for all to begin their wellness journey. By paying an affordable subscription, one gains access to further resourcesincluding a private community.
The Vital Vibes App was launched on December 20th 2020 by Dobijoki Personal Development, a wellness service that supports people in owning their Power Stories™. Realizing how people spend a lot of personal time on digital devices, the company felt a need for more safe virtual spaces curated for individual and collective personal development. The Vital Vibes app was then created as a virtual hub for individuals to learn, grow and build with community.
Vital Vibes App makes it easy for ever-growing beings who are intentional about their wellness to access valuable resources, services and community so that they can continue to succeed on their personal development journey.
For more information: https://vitalvibesapp.com
Media Contact
Company Name: Dobijoki Personal Development
Contact Person: Dobijoki Emanuela
Email: Send Email
Country: United States
Website: https://vitalvibesapp.com