New Zealand Online Visa offers comprehensive guidance, covering all visa aspects, including post-COVID processes and specifics for U.S. citizens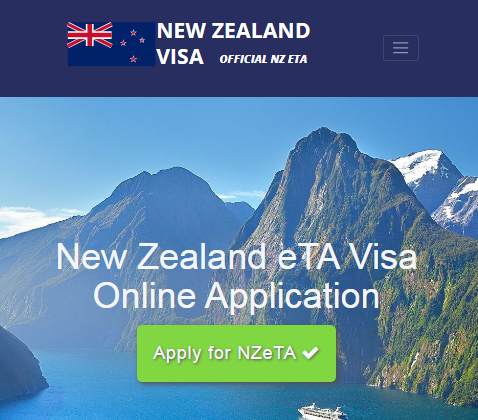 In-depth information on all facets of acquiring a New Zealand visa is proudly provided by New Zealand Online Visa, a dependable source for visa information and applications. Our goal is to guarantee visitors have a smooth and knowledgeable experience, from requirements to post-COVID procedures and special information for U.S. citizens. Applicants can now submit their visa applications from the convenience of their own homes or offices thanks to the establishment of this ground-breaking online method. For people looking to visit New Zealand, the procedure is simple and effective, guaranteeing a hassle-free trip.
New Zealand Visa Requirements:
When individuals embark on the New Zealand visa application journey, they must begin by comprehending the prerequisites. An extensive guide, covering a spectrum ranging from visa classifications to indispensable documentation, is readily available. Whether one identifies as a tourist or arrives for business purposes, this comprehensive resource serves as a beacon of clarity. The New Zealand Visa Application Form has now evolved to allow individuals of all nationalities to acquire a New Zealand eTA (NZETA) via email, eliminating the need for physical visits to the New Zealand Embassy. The New Zealand government has officially endorsed the online application of either a New Zealand Visa or New Zealand ETA, rendering traditional paper-based submissions obsolete. Obtaining an NZETA is now as simple as completing a brief form on the official website, a process that typically takes under three minutes. Essential prerequisites for this application include possession of a Debit or Credit Card and a valid email ID. Crucially, applicants are not required to submit their physical passports for visa stamping. However, for those arriving in New Zealand via the Cruise Ship route, it is imperative to meticulously review the eligibility criteria for obtaining a New Zealand ETA in the context of Cruise Ship arrivals to New Zealand.
Following the COVID-19 outbreak, New Zealand has updated its travel recommendations. The post-pandemic protocols, including health and safety precautions, quarantine regulations, and any other requirements for a hassle-free stay, are described in our devoted area.
New Zealand Visa for U.S. Citizens:
For travelers from the United States, New Zealand offers detailed insights into the application process tailored to the traveler's needs. For stays up to 90 days, US nationals need a New Zealand visa. Under the visa waiver program that started in 2009, holders of United States passports may enter New Zealand on a New Zealand Electronic Travel Authority (NZeTA) for a duration of 90 days without getting a visa from the United States. Since July 2019, Americans traveling to New Zealand need an eTA. All American nationals visiting New Zealand for brief periods must have a visa from their home country, which is not an option. A traveler must make sure that their passport is valid for at least three months after their anticipated departure date before heading to New Zealand.
Accessing the NZeTA application form is a breeze with our step-by-step guide. Say goodbye to tedious paperwork and enjoy the convenience of online submissions. An electronic travel authorization known as the NZ eTA (New Zealand Electronic Travel Authorisation) enables citizens to enter New Zealand for up to six months in a calendar year. The government has chosen to make NZeTA available online. Please be genuine when completing all required fields on the New Zealand eTA Application Form. Citizens must fill out this online form to complete the NZ eTA Registration process, whether they are arriving by air or sea. Their personal, biographical, passport, health, and character information must be filled out completely and truthfully on this NZeTA Visa Application Form in order for the immigration officer to evaluate their application.
A New Zealand tourist visa, also known as a visitor visa, is an authorization granted to foreign travelers who wish to visit New Zealand for tourism or recreational purposes. This type of visa allows visitors to explore New Zealand's natural beauty, vibrant cities, and cultural attractions. Typically, a New Zealand tourist visa allows visitors to stay in the country for up to three months (90 days). However, the duration may vary based on their nationality and the visa type they apply for. To be eligible for a New Zealand tourist visa, citizens must meet certain requirements, including having a valid passport, providing proof of funds to cover their stay, and demonstrating their intention to return to their home country after their visit. Before applying for a New Zealand tourist visa, it's essential to check the specific requirements and conditions that apply to their nationality and travel circumstances. Be sure to submit a complete and accurate application to improve the chances of obtaining the visa.
Media Contact
Company Name: NEW ZEALAND Official Government Immigration Visa Application Online
Contact Person: Mary Windham Shelly
Email: Send Email
Country: New Zealand
Website: new-zealand-visa.co.nz