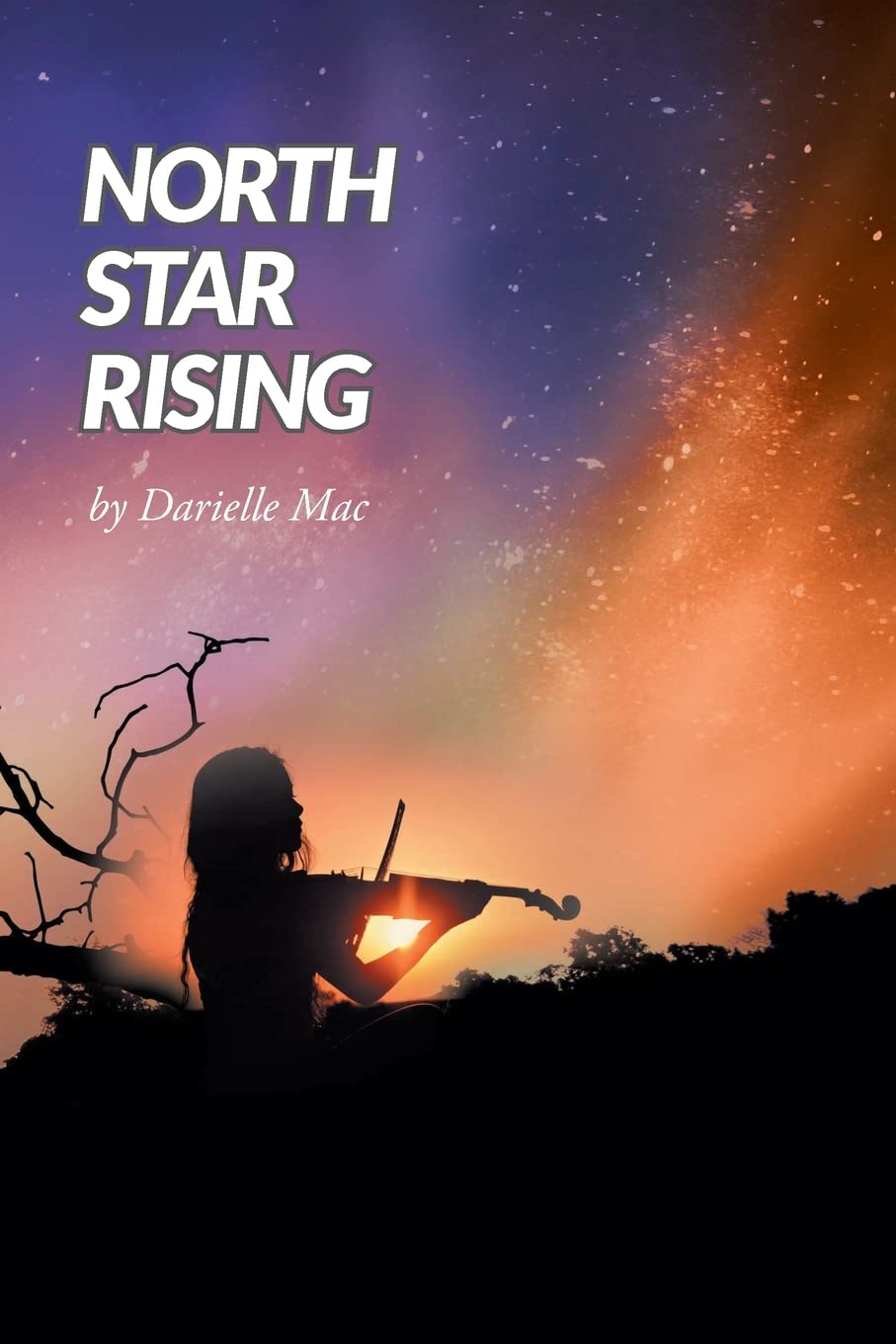 "North Star Rising" by Darielle Mac has been released worldwide. This 178-page young adult novel follows Amber as she prepares to come of age, and her companion Pavarotti, a puffin who has been a guardian of her island community for hundreds of years. As Amber sets out to find a soul gem and take her place in the lore of her people, challenges and unexpected lessons unfold at every turn.
Pulling together elements of nature, complex family dynamics, and an imaginative world of creatures and technology, this dreamlike story is a unique take on classic coming of age fiction. Over the course of her journey, Amber faces trolls and an ominous Count, discovers truths about her family, and navigates relationships to understand her place in society. In a tale rich with magical imagery, music, and interesting characters, Mac draws readers into a palpable, mystical world, yet leaves enough unexplained to spur interpretation and creative thinking.
Mariel Hemingway, an Academy Award nominated actress and granddaughter of Ernest Hemingway, praised the book, saying, "I was taken back to my own childhood when fantasies became realities in my imagination. I simply loved the fantastical creatures you meet in this book. They soon felt like my friends!"
See her full comments here: https://www.youtube.com/watch?v=WsH4dG4qp30
A fun read and an excellent introduction to magic realism for young readers, this adventurous novel is sure to make people feel good – and inspire them to take control of destiny!
North Star Rising (ISBN: 9781662438288) can be purchased through retailers worldwide, including Barnes and Noble and Amazon. The paperback retails for $24.99. Review copies and interviews are available upon request.
From the back cover:
Amber Emrys is coming of age. She lives on the mystical isle of T'ir Na Nor in the North Sea. Preparations for her Nest Naming Celebration are in the works. Pavarotti, a Puffin who has been "Guardian of the air" on the island for centuries, has watched over Amber as she's grown from chick to fledgling.
On her adventures, Amber braves trolls, befriends fantastical beasts, beguiles hooligans, outwits malevolent creatures of the earth and sea, and discovers buried secrets about herself and her Ma's family.
This is a tale filled with fun, whimsy, twists, tears, magic, music, and heart for YA readers and friends and family of all ages.
About the author:
Author Darielle Mac lives currently in the inspirational magical landscape of the US Southwest. She feels she is a citizen of the world having the good fortune to be raised in many countries, travel globally, and have a good ear to learn to speak five languages.
After college, she worked in the experimental theater in New York. From there, she went on to build original theater, developing and directing projects in the US and Europe. Then she worked as a writer for hire for independent producers, evolving into a producer-writer to guide the visions she creates in her story worlds.
Her writing is a continuing journey that has led her to create works in poetry, graphic novels, books, theater, film, and for TV.
She received her BA from Hampshire College in Amherst and did her MFA work at CCA in Oakland, California, in film video and performance.
She loves hiking and running on the beach with her dogs. Falconry, painting, fencing, gardening, and sailing adventures are her favorite pastimes.
This book is part of a series that started as a graphic novel, evolved into a novel, then into a film script that is in talks to become a feature film.
Media Contact
Company Name: MindStir Media LLC
Contact Person: Jen McNabney
Email: Send Email
Phone: 800-767-0531
Address:1 New Hampshire Ave Suite 125
City: Portsmouth
State: NH
Country: United States
Website: https://mindstirmedia.com/