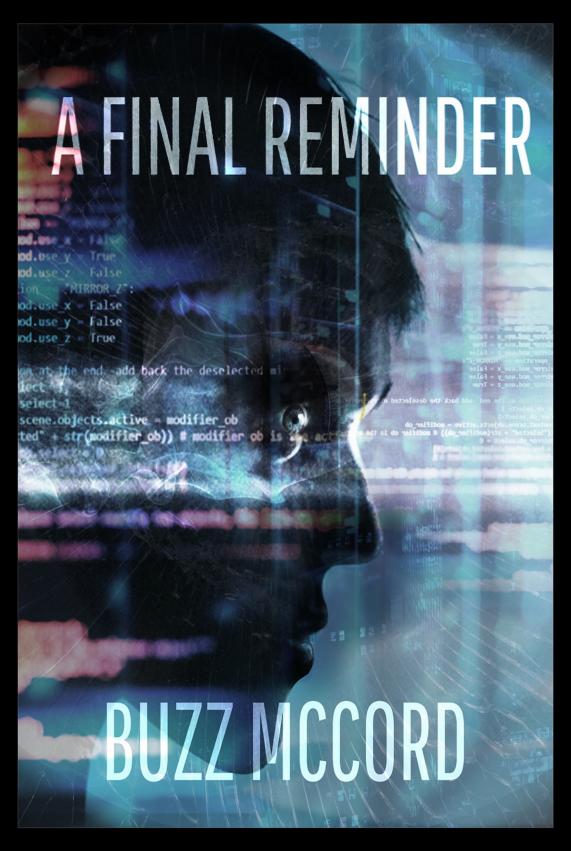 Huntington Beach, California – Jan 14, 2021 – Right on time for the worst January in a century, Buzz McCord has released his techno-thriller "A Final Reminder." (ISBN: 978-1736148815, paperback; 978-1736148822, eBook), It's timely, with just enough humor, sci-fi corporate crime, sex, violence, and romance to distract anyone from the pandemic buzzing up all around.
"A Final Reminder" is a break from news about refrigerator truck morgues. Built around a funny yet heroic elite techie team, "Reminder" takes off on comedic haphazard motorcycle chases through Ho Chi Minh City guided by a mysterious Cloud avatar.
Even as we face pandemic disasters, McCord paints a believable, hopeful world of bioluminescent hairdos and augmented human intelligence scarred by ubiquitous ultraviolet sterilization and government-mandated instant pathogen detector machines.
Dr. Dirk Samuelson, uber-wealthy San Francisco entrepreneur and founder of tech-conglomerate, Arctan International, has invented a software that can stop any pandemic by tracking every person's movement and behaviors. That software, Exoculation, is being studied right now for real by Shin Bet and MIT. Last week, Apple and Google detailed their collaboration on X-Mode, the software to trace locations via cellphones. Dark but with a bright promise.
The author forecasts hope. "I write about an optimistic near-future where talent is the 'international currency,'" he says. "In my novel, catastrophic death tolls from recurring pandemics create what I call the 'Roaring Twenty-Twenties.' Women become supremely confident in their professional abilities – business, neurobiology, assassination – as well as their physical selves. But, is it how you want to live?"
"A Final Reminder" describes an exciting future coming soon to a reality near you. Want a peek, read the book.
About the Author
Buzz McCord is a tech-preneur and professor with a career in international science, invention, and teaching. He researched "Reminder" for two years in Albania, Norway, Korea, Tokyo and Kamchatka and was chased by the freshly emerging SARS-CoV-2 from Hong Kong through Cambodia into Vietnam. He's an award-winning documentary filmmaker.
For more information about the author and novel visit: https://www.buzzmccord.com
For more information about the book:
https://www.amazon.com/Final-Reminder-Buzz-McCord-book/dp/B08NZ3NW3Q/ref=tmm_kin_swatch_0?_encoding=UTF8&qid=1607213248&sr=1-1
"A Final Reminder is available on Amazon, Apple, Barnes and Noble and through other independents.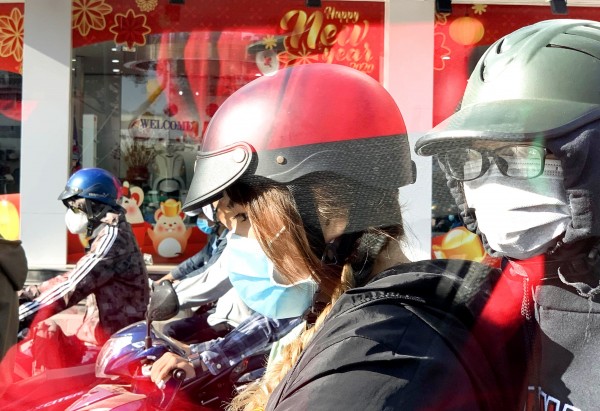 Media Contact
Company Name: Buzz McCord
Contact Person: Nora Pedersen
Email: Send Email
Phone: +1-714-852-9209
City: Huntington Beach
State: California
Country: United States
Website: https://www.amazon.com/Final-Reminder-Buzz-McCord-book/dp/B08NZ3NW3Q/ref=tmm_kin_swatch_0?_encoding=UTF8&qid=1607213248&sr=1-1