Redify, Inc., a new company in consumer health space, has announced the launch of Redify, a new mobile application for iOS and Android devices. Redify empowers users to easily identify everyday product with toxic ingredients, while also presenting safer, cleaner alternatives for their consideration. Redify UPC scanner is helping a new generation of consumers protect themselves and their families from toxic brands, as well as promote healthier, sustainable living.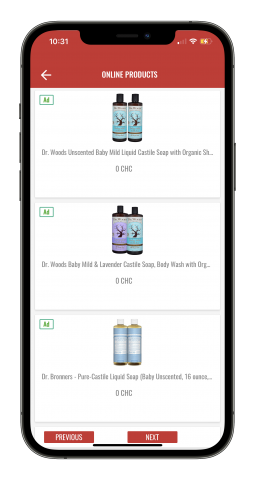 "We are proud to have finally launched the Redify application," remarked Victor Okoh, President of Redify, Inc. "Redify's database consists of numerous consumer products, including baby products, cosmetic products, personal care products, food products, household products, and pet products, all of which are increasingly loaded with toxic and harmful ingredients. Redify has the broadest and most comprehensive database of formulated consumer products available today," Victor added.
Users seeking to avoid toxic brands can simply scan product barcodes, or type product names or UPCs into a search box to know instantly if the product contains toxic ingredient, and their nontoxic alternatives. If a product contains toxic ingredients which they refer to as Chemical of Health ConcernsTM or CHCs, Redify's "Advocacy" button is enabled. The push of this button sends an anonymized email to the brand imploring them to remove toxic ingredients from their product, and another set of email is sent to the retailers such as Amazon, Walmart, and Target, requesting that they disclose ingredient in products listed on their website.
"As parents, our team understand the concerns of toxic ingredients in everyday products, especially in products formulated for children" remarked Victor Okoh. "Today, people finally have an easier way to identify and avoid products formulated with toxic ingredients, and what their safer and cleaner alternatives are," he added.
Redify is a powerful tool for clean brands that wants to target activist clean consumers, and for advocates/influencers that seeks safer consumer products.
You can try Redify today by downloading the application from the App Store or Google Play Store to any device. If you are an influencer or own a clean brand and would want to explore partnership opportunities, you can contact us at info@redifyinc.com, or visit us at our website, RedifyInc.com.
Media Contact
Company Name: Redify Inc
Contact Person: Victor Okoh
Email: Send Email
Country: United States
Website: https://redifyinc.com/