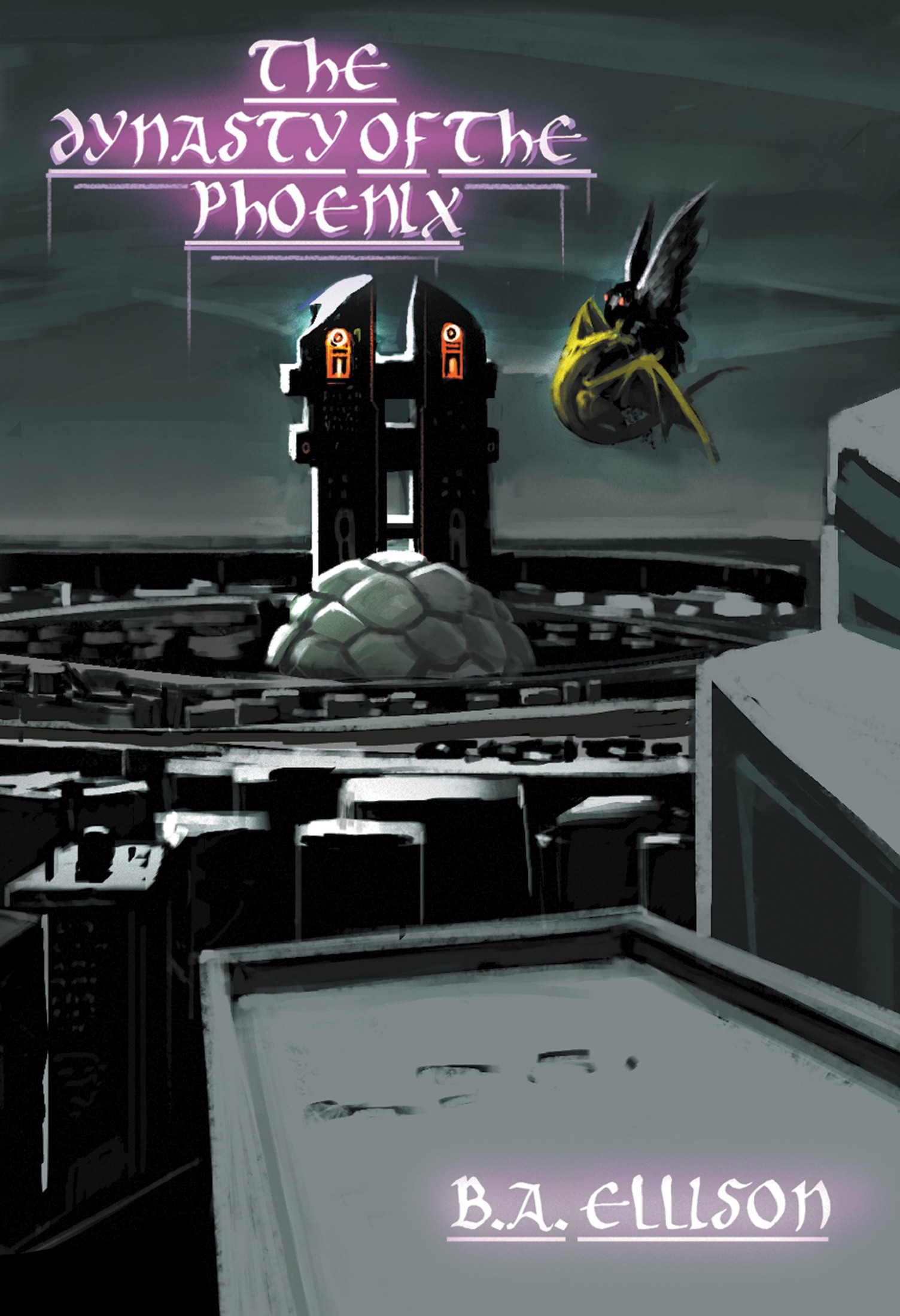 "The Dynasty of The Phoenix" by B.A. Ellison has been released worldwide. This 537-page novel is the first book of a series titled "A Tale of Shadow and Shroud." This introduction to the series sets a stage of special powers, a world in turmoil, and the reemergence of mythical creatures long thought to have disappeared. A war rages on, and only a select few individuals hold the latent power to change the future.
The Dynasty of The Phoenix (ISBN: 9781735698397 / 9781735818641) can be purchased through retailers worldwide, including barnesandnoble.com and Amazon. The paperback retails for $17.99, and the hardcover retails for $27.99. Wholesale orders are available through Ingram.
From the back cover:
In Rehem, Dravens soar astride ravens, eagles, dragons, or hawks known collectively as Eedon Rath-ni. They wield magic, weapons, animals within them, or use espionage to achieve their goals. Only, it has been 1,100 years since anyone has seen either. One day, the notorious Christian Knowles assassinates the Emperor of Iishrem. His eagle rips out the heart of the Emperor's dragon, revealing the existence of Magic – a secret the House of Lance had long suppressed with the indoctrination of the Phoenix. In response, Christian is championed by the land of Allirehem, and neighboring Iishrem declares war, fating all future Dravens to run from the war or fight for their very survival.
Ethan and Katie Campbell must disguise their dravenry while growing up in the heart of Iishrem, or risk exposure. Discovery would ensure being drafted into the war for their potential, with slaves made of their Eedon Rath-ni. When rebellion and escape exact a tremendous personal toll, what could be the intent of those able to rescue them?
Bailey realizes she can't protect those closest to her from a heritage she shares with her father, Christian's Regal Draven Commander. When Christian's war comes for her, Bailey escapes, but not without the loss of a friend. Locating Hector, her hawk missing abroad, proves a worthy challenge, but understanding her skills and experiences, Bailey has utter confidence.
Brian enjoys his nomadic lifestyle, evading his past while doing jobs for mafia bosses who allow him to stay off the radar. That is until Brian loses control by turning into a tiger, is offered a spot at Christian's academy, then loses everything when the war catches up to him. The loss grinds him down, but Brian knows the beast within him will eventually come out – he simply needs to be properly coaxed. Luckily, Alyisay, a dragon with intentions of her own, has a plan to do just that and then bend him to her will. They just need to meet.
About the author:
B.A. Ellison grew up in southern Maryland and began writing stories on his father's computer at the age of eight. When he read The Raven by Edgar Allen Poe in high school, it would become his inspiration and place the spark within him to begin writing what would become A Tale of Shadow and Shroud. Work began on 1/10/2007.
It was a dream of passion and persistence from then on, throughout college and his life afterward. When he was ready enough to take a shot at it all, it became a craft.
About MindStir Media:
MindStir Media LLC is an award-winning book publisher. To learn more about publishing a book with MindStir Media, visit http://mindstirmedia.com or call 800-767-0531.
Media Contact
Company Name: MindStir Media LLC
Contact Person: Jen McNabney
Email: Send Email
Phone: 800-767-0531
Address:45 Lafayette Rd Suite 181
City: North Hampton
State: NH
Country: United States
Website: http://www.mindstirmedia.com