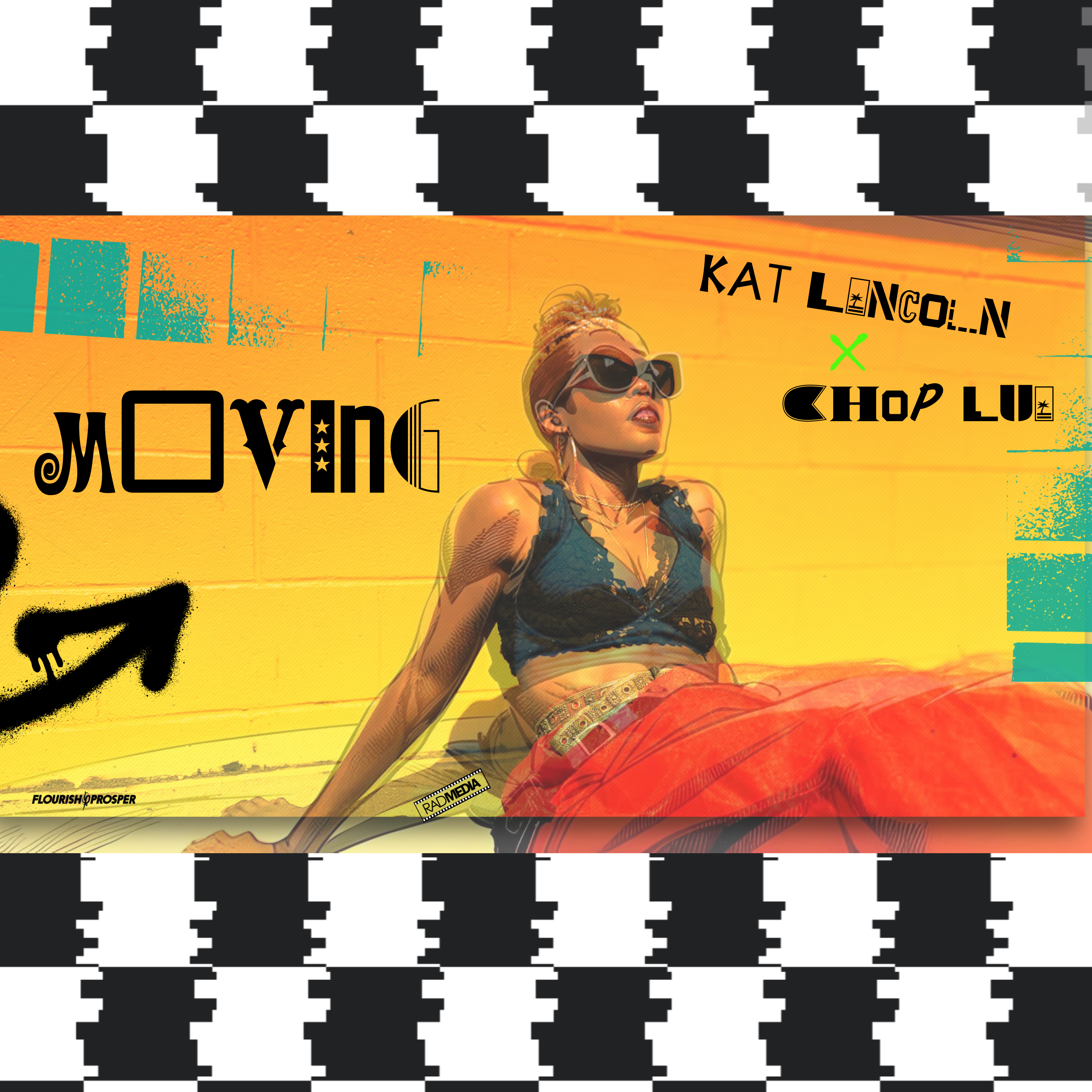 Flourish$Prosper Music Group in conjunction with Rad Media Entertainment is excited to announce the upcoming release of the highly anticipated single, "Moving," by the immensely talented R&B/Soul artist, Kat Lincoln. The single is set to drop on September 22, 2023, and promises to captivate listeners with its powerful message of self-empowerment and authentic self-expression.
"Moving" is a song that holds great significance for Kat Lincoln as it explores the theme of moving in this world with confidence and certainty while staying true to oneself. Kat remarks, "The song is about moving in this world and being unapologetically you with confidence and certainty." Drawing inspiration from the current state of the world and the pressure individuals face to conform, Kat wanted to send a message to her listeners that it's okay to embrace their true selves without giving in to societal expectations.
Working alongside renowned hip-hop producer Chop Lui, Kat Lincoln brings her raw talent and unique blend of R&B and soul to create a sound that is both refreshing and relatable. Kat expresses her admiration for working with Chop Lui, stating, "Chop Lui brings out that competitive edge in me whenever we work together." Their collaboration on "Moving" promises to deliver a captivating musical experience that explores the intersection between hip-hop and pop genres.
Flourish$Prosper Music Group, a prominent record label specializing in empowering independent artists, is responsible for the release of "Moving." The label prides itself on leveling the playing field and providing resources and support that match those of major labels. Teaming up with Rad Media Entertainment, an independent media powerhouse known for its exceptional music videos and content production, Flourish$Prosper Music Group aims to ensure that Kat Lincoln's talent reaches a global audience.
With her African roots hailing from Monrovia, Liberia, Kat Lincoln enthralls audiences with her exceptional vocal range and emotive performances. Her ability to effortlessly blend R&B and soul genres has garnered her a dedicated fanbase eager to experience her latest musical offerings. The upcoming release of "Moving" showcases not only Kat's exceptional talent but also her unique ability to convey powerful messages through her music.
"Moving" is set to be an anthem of empowerment and self-acceptance that resonates deeply with listeners. With its heartfelt lyrics and infectious beats, the single promises to leave a lasting impression on audiences worldwide. Be sure to mark your calendars for September 22, 2023, as Kat Lincoln unveils her latest masterpiece to the world.
Media Contact
Company Name: Flourish and Prosper
Contact Person: Alberto Martinez
Email: Send Email
Address:3573 Lexington Avenue
City: El Monte
State: CA
Country: United States
Website: https://flourishprosper.net/