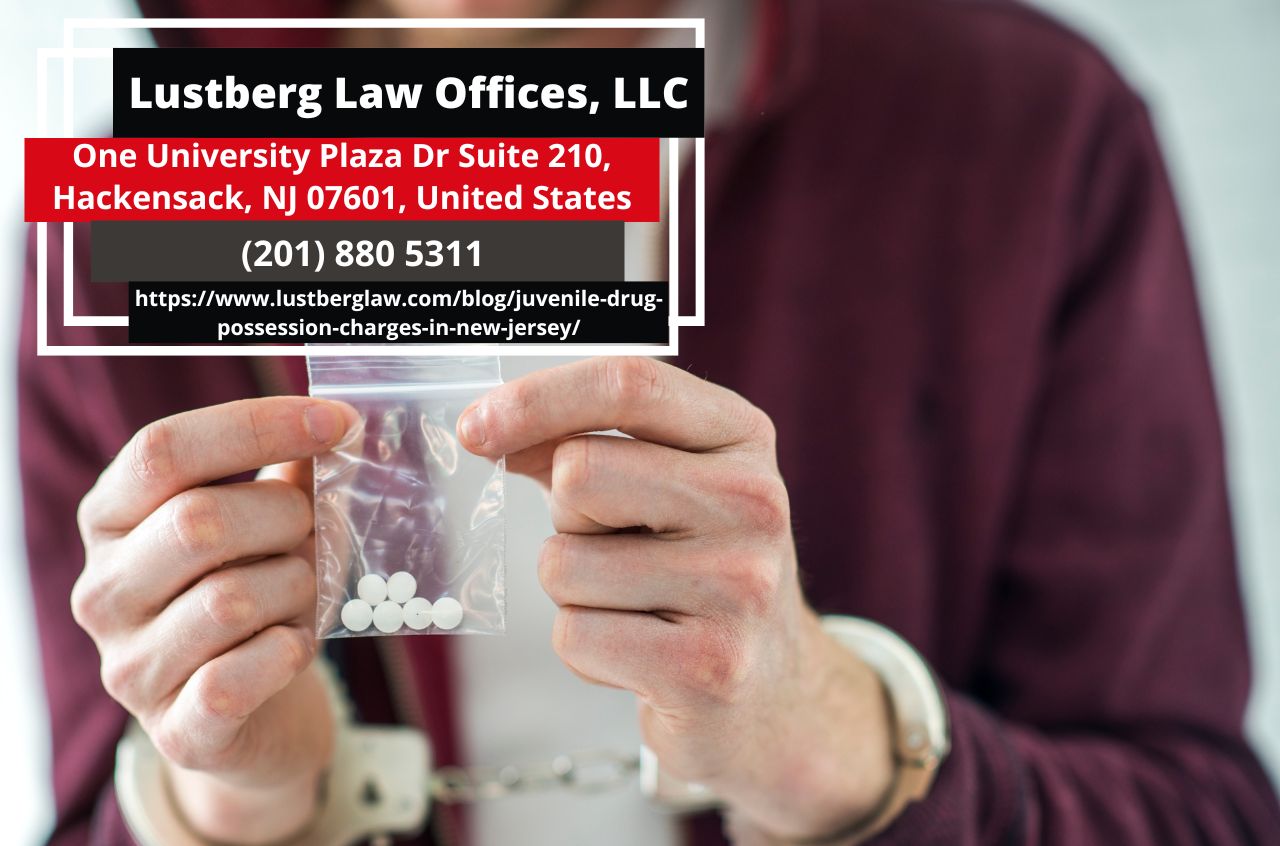 New Jersey juvenile crimes lawyer Adam M. Lustberg (https://www.lustberglaw.com/blog/juvenile-drug-possession-charges-in-new-jersey/) of Lustberg Law Offices has released a comprehensive article titled 'Juvenile Drug Possession Charges in New Jersey'. This article provides an in-depth perspective on the complexities surrounding juvenile drug possession cases and the potential consequences on the lives of minors and their families.
As a New Jersey juvenile crimes lawyer, Lustberg is committed to educating the public on the intricacies of juvenile drug possession charges. The article addresses the various ways a minor can be charged with drug possession, from having drugs concealed in areas under their control to having the illegal substance in their possession knowingly.
The New Jersey juvenile crimes lawyer's article delves into the five schedules of the New Jersey Controlled Dangerous Substances Act. This section of the article helps to provide a comprehensive understanding of how drugs are classified according to their potential for abuse, pharmacological effect, risk to public health, and dependence liability. It also emphasizes the importance of understanding the different classifications of drugs and the corresponding penalties attached.
"In New Jersey, the understanding and categorization of drugs play a crucial role in juvenile drug possession charges," Lustberg stated.
The article also dives into the differences between adult and juvenile drug possession charges in New Jersey. While adults are typically tried in a court of law, juvenile drug possession is often handled within the NJ juvenile court system. This system provides additional options for the juvenile defendant, such as drug counseling, probation, informal probation, or detention in a juvenile detention center or home confinement, depending on the individual's history.
Furthermore, Lustberg discusses the process following a juvenile drug arrest in New Jersey. He explains that law enforcement often takes minors into custody and takes them in for questioning before charging them with criminal offense. He details the various stages of the juvenile court process, including the initial hearing, the judge's decision, and the potential sentences.
"New Jersey State Statute 2A:4A-39 gives juveniles the right to counsel for any matter that could lead to the institution's commitment to the juvenile," Lustberg points out, stressing the importance of legal representation in these cases.
The article's detailed exploration of New Jersey's juvenile drug possession charges provides an invaluable resource for parents, guardians, and educators. It offers a clear understanding of the potential legal consequences a minor may face if charged with drug possession. To delve further into this topic and explore other legal insights, consider reading the full article on Lustberg Law Offices' website.
About Lustberg Law Offices:
Lustberg Law Offices, led by Adam M. Lustberg, has established its reputation as a committed defender of the rights of individuals facing criminal charges in New Jersey. The firm provides comprehensive legal services, with a focus on juvenile crimes. Their dedication to safeguarding the rights and futures of young individuals is demonstrated through their thorough understanding of the complexities of the juvenile justice system. Lustberg Law Offices is guided by the principle of providing guidance and a compassionate approach tailored to each specific case, reflecting their commitment to excellence in defending their clients' rights and futures.
Embeds:
Youtube Video: https://www.youtube.com/watch?v=aAHAzhZwfcg
GMB: https://www.google.com/maps?cid=17248268094099978177
Email and website
Email: alustberg@lustberglaw.com
Website: https://www.lustberglaw.com/
Media Contact
Company Name: Lustberg Law Offices, LLC
Contact Person: Adam M. Lustberg
Email: Send Email
Phone: (201) 880-5311
Address:One University Plaza Dr Suite 210, Hackensack, NJ 07601
City: Hackensack
State: New Jersey
Country: United States
Website: https://www.lustberglaw.com/