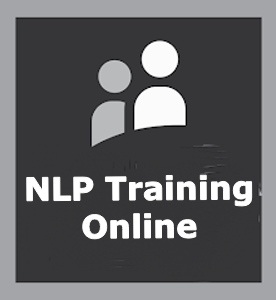 "It's always easier to achieve really audacious goals with professional help and support." – Michael Beale, Director, Business NLP Ltd.
Business NLP Ltd offers 1:1 NLP and Stakeholder coaching to ambitious professionals of all ages. Prospective coaching clients need a touch of ambition, courage, discipline and openness.
Benefits of 1:1 coaching
1:1 coaching gives clients a safe space to identify what they want to achieve, and then develop and implement an effective plan to achieve it. It's always easier to achieve audacious goals with professional help and support.
What Do Clients Choose To Work on?
Clients usually choose a combination of goals around: a) financial freedom, b) career success, c) improving key relationships, d) achieving purpose and meaning, e) overcoming blocks and challenges.
'No Charge' Discovery Sessions
Prospective clients are offered 3 'no charge' discovery sessions. This includes a leadership assessment and an approach to receive feedback and feed-forward from their key stakeholders.
The discovery sessions enable prospective clients to clarify what would make the coaching programme really useful, determine how it will benefit them and confirm how well they get on with their prospective coach.
What do clients need to benefit from the programme?
Clients need a touch of: a) ambition, b) courage, c) discipline and openness. If they have these characteristics and commit a minimum amount of time and emotional work to the programme they will be delighted with what they achieve.
Programme Structure and Duration
The programme has four phases: a) no charge discovery, b) programme plan, c) weekly coaching, d) integration and review. The programme is based on a 1-hour call a week, additional sessions can be booked without additional charge when appropriate.
The minimum duration of a programme is 3 months, although many clients choose to continue longer.
About MIchael Beale, Director, Business NLP Ltd
The programmes are led by Michael Bele. Michael is a Richard Bandler NLP trainer, NLP coach trainer and Marshall Goldsmith stakeholder coach, with 30 years of business experience and 15 years' experience running his NLP and stakeholder coaching practice. He embraces the business ideas of Marshall Goldsmith and Ray Dalio. He also runs coaching masterclasses at The Henley Business School in the United Kingdom.
Find out more:
Find out more about Business NLP Ltd's coaching programmes from: https://www.nlp-techniques.org/nlp-and-stakeholder-coaching/
Book an initial session in Michael's online diary: https://my.timetrade.com/book/Q47M1
Watch Business NLP's video on: https://vimeo.com/384305613
Media Contact
Company Name: Business NLP Ltd
Contact Person: Michael Beale
Email: Send Email
Phone: +44 1908506563
Address:120 Porthcawl Green
City: Milton Keynes MK43AL
State: Buckinghamshire
Country: United Kingdom
Website: https://www.nlp-techniques.org/what-is-nlp/ultimate-nlp-training/