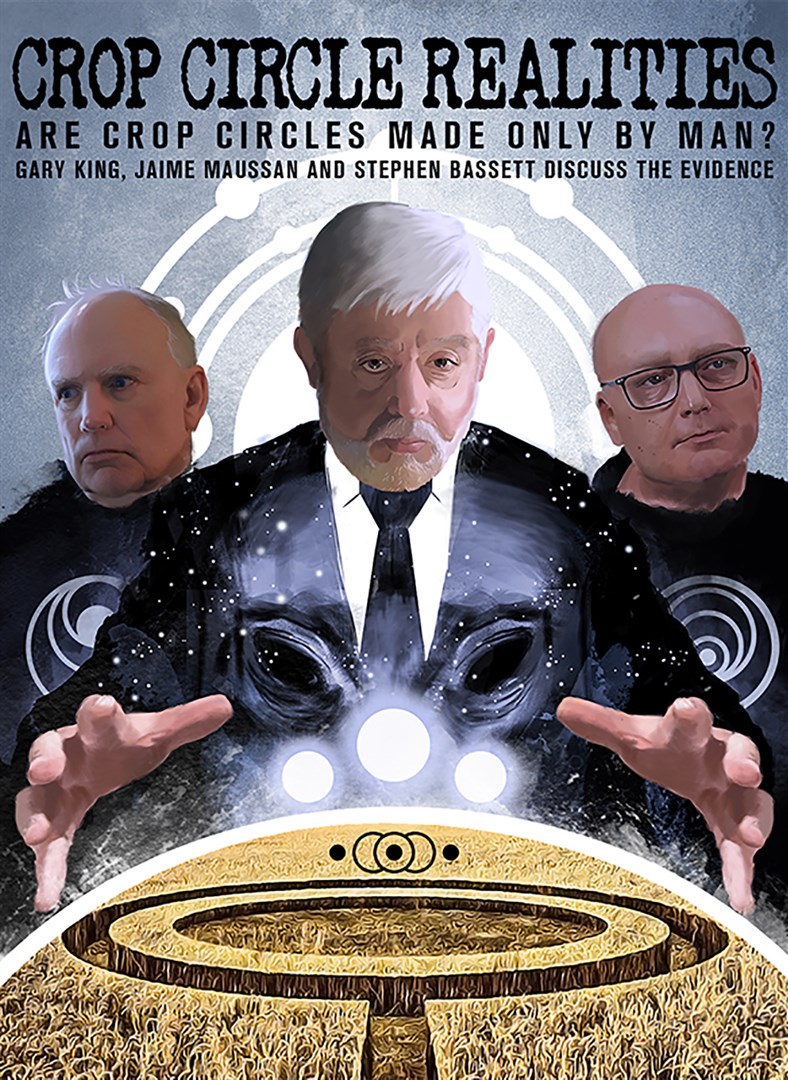 Documentary now available on digital platforms
Crop Circles are a phenomenon that stretches far beyond the boundaries of England with over a thousand crop circles spanning the globe. Although there have been some claimants to come forward to take responsibility for the creation of some crop circles, the new documentary "Crop Circle Realities" seeks out the most incredible crop circle designs and a possible E.T connection to their making. Realities that some may never have been exposed to before in regards to the UFO and crop circle phenomena.
Producer Darcy Weir said in a recent interview: "Not all crop circles are manmade, and the ones from an off world source have important messages for mankind. "Much pain, but there's still time"."
They have been showing up en-masse in the Wiltshire area of England for centuries now. There is a continuity in the messaging there and they will keep coming every year."
Join Gary King (Renowned Crop Circle Researcher) and Stephen Bassett (Activist for Disclosure of ExtraTerrestrial contact suppression) to discuss the implications of these crop circles and the messages that they hold for mankind.
Uncork'd Entertainment has released "Crop Circle Realities" on such digital platforms as iTunes, Amazon, Google Play, YouTube, Xbox, Vudu, Fandango Now, Direct TV, Dish Network, Comcast/Xfinity, Spectrum, Cox and Verizon Fios, as well as through local cable providers.

Video Link: https://www.youtube.com/embed/X9BFgVPOh6A
Media Contact
Company Name: OCTOBER COAST PR
Contact Person: Samantha Kristy
Email: Send Email
Phone: 0011 +61 3 99996034 ext. 314
City: SUNNYVALE
State: CA
Country: United States
Website: https://www.occultjourneys.com