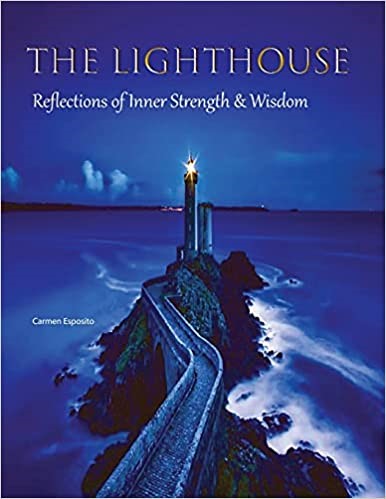 There is a push across print media to incorporate adult coloring more and more. What was once relegated mostly to children and cartoon-like characters is now ornate designs with highly specialized lines – perfect for the patient adult looking for a positive creative outlet.
Vellum and Bliss is a new concept that ties journals, coloring and self-help for women everywhere. Their first release is titled The Lighthouse – Reflections of Inner Strength and Wisdom. Being called the best coloring journal in 2021, the work is specifically targeted to women who are struggling with many of the day-to-day stresses of life.
The writer created the journal for her two sisters after her mother died. But situations in her personal life kept getting in the way. In the end, the book took three years to complete. When Covid happened, the writer got a sense that there are many people hurting, isolated and depressed. She felt that the journal could help them. So, she decided to publish it. As Carmen said: "Creating this journal has been on my mind for several years. I really wanted to help my sisters find balance and calmness in their lives – this is how this journal was born. As recent events unfolded affecting the whole world, I feel in my heart that others can also benefit from it. It is my sincere wish that this journal will help them."
"The Lighthouse – Reflections of Inner Strength and Wisdom" is a way for women to have a healthy outlet for the flux of emotions they face. The pandemic has changed the way people do things in life and work; and this adjustment has affected many women in different ways. "It is my hope this simple book of quotes, journaling and coloring pages will be just what is needed," said Carmen Esposito, writer and creator of the coloring journal for women.
Vellum and Bliss is available at Amazon and Barnes and Noble. Additional information about the book and the purpose behind it is featured on the website. Go to www.vellumandbliss.com for details and direct links to order.
Media Contact
Company Name: Vellum and Bliss
Contact Person: Carmen Esposito
Email: Send Email
Phone: (845) 280-0976?
State: New York
Country: United States
Website: vellumandbliss.com