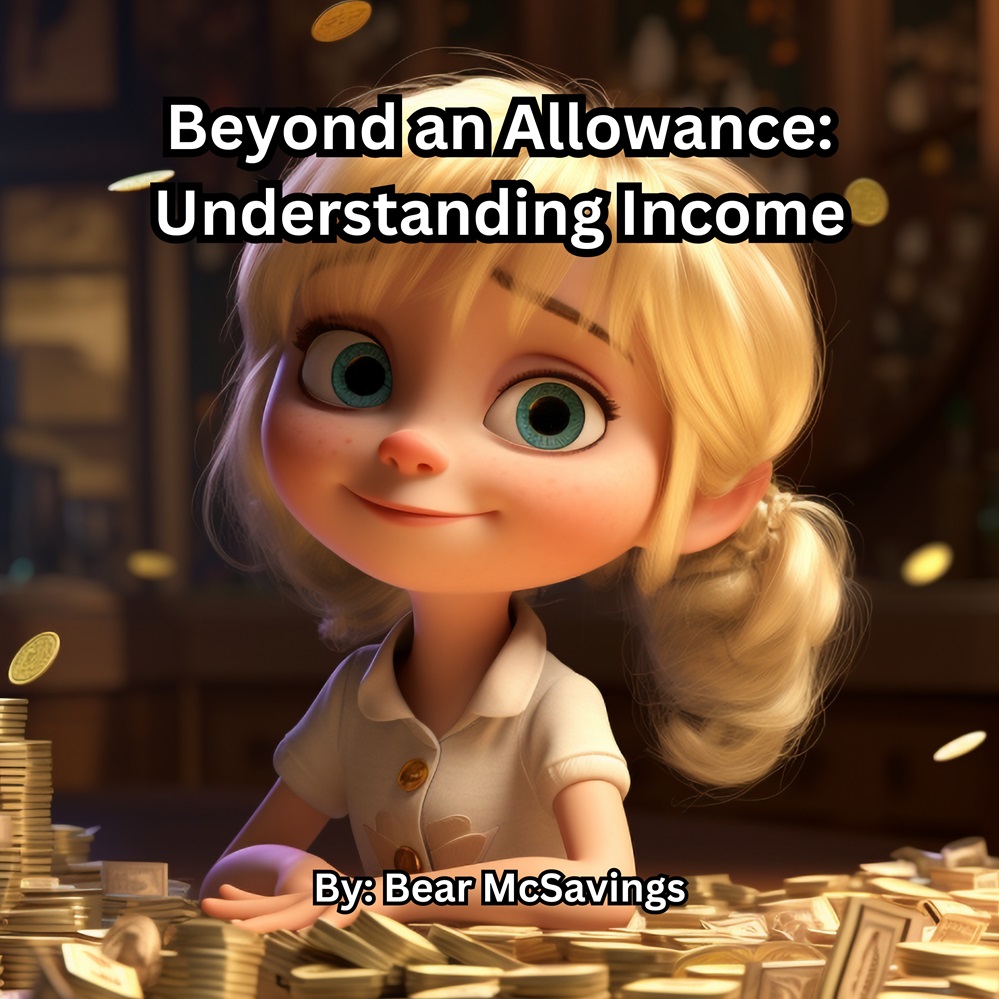 New Children's Book, Beyond An Allowance: Understanding Income, Strives To Teach Children Financial Literacy!
Prepare your child for a brighter financial future with the captivating Bear McSavings Children's Financial Literacy Series.
Statesman Publishing House is pleased to announce the release of Beyond an Allowance: Understanding Income, the first book in the captivating Bear McSavings Series, authored by Bear McSavings himself. This groundbreaking children's book, now available to young readers everywhere, introduces financial literacy in an engaging and comprehensible manner.
In Beyond an Allowance, readers are invited to join Lilly on an enlightening journey as she learns about the intricate world of income. From bustling office spaces to the excitement of passionate side hustles, children will discover the myriad ways adults earn their money. Perfect for young minds eager to grasp the concept of money and its many earning avenues, this book is an invaluable resource for both parents and educators.
The Bear McSavings Series is an ambitious project, comprising 50 children's books, each addressing a unique financial topic. These topics include personal finance, investing, real estate, entrepreneurship, the Federal Reserve, cryptocurrency, private equity, and much more, all presented in a comprehensive and child-friendly manner.
According to the Financial Industry Regulatory Authority (FINRA), a staggering 70% of Americans cannot pass a basic financial literacy test. Bear McSavings recognizes the critical importance of early financial education in empowering children to navigate their financial future with confidence. He created this book series with his own child's education in mind and is now excited to share it with families everywhere.
About the Author:
The real-life visionary behind the Bear McSavings Series, holds an impressive educational background, including an MBA from The Wharton School, a Law Degree from the University of Pennsylvania, a Masters in Public Policy from the University of Southern California, and a Bachelor's in Economics from UC Santa Barbara. With a career spanning roles as a senior advisor to private equity funds and Fortune 500 executives at a top-tier consulting firm, as well as a tenure informing monetary policy at the Federal Reserve Board of Governors and teaching math with Teach for America, Bear McSavings brings a wealth of knowledge to the world of financial education.
Beyond an Allowance: Understanding Income is available now and can be purchased from major book retailers nationwide. To learn more about the Bear McSavings Series and its mission to promote financial literacy among young readers, visit https://www.amazon.com/dp/B0CJX4MTYF
Follow Bear McSavings on Twitter at https://twitter.com/BearMcSavings
About Statesman Publishing House:
Statesman Publishing House is a leading publisher dedicated to producing high-quality books for readers of all ages. With a commitment to educational and thought-provoking literature, Statesman Publishing House aims to inspire, inform, and entertain readers while fostering a love for learning.
Media Contact
Company Name: BookBuzz
Contact Person: Amanda – PR Manager
Email: Send Email
Phone: 7065098422
City: New York
State: NY
Country: United States
Website: https://www.bookbuzz.net