Former international student to publish a new book entitled "Start Right: Success Habits for International Students."
Toronto, ON, Canada – February 13, 2020 – Boris Remes, an award-winning education marketer, speaker, and author, announces the upcoming release of his book, Start Right: Success Habits for International Students. Slated for release on April 2, 2020, the book holds the potential to help international and foreign exchange students to succeed in their studies, employment, and life abroad. At the age of sixteen, Remes left his family and headed for Canada. He also studied as an exchange student and has visited more than sixty countries. Remes says, "Over the years, many people have asked me how I became successful in my life. I shared my strategies, tactics, and habits for personal and professional growth, and eventually, it became clear to me that many others could benefit from my knowledge. That is why I wrote this book."

ABOUT THE BOOK
Start Right: Success Habits for International Students reveals practical strategies designed to help readers overcome the stress of planning for and applying to study abroad, integrating into a new environment, and transitioning for work and life after graduation. Specific areas include how to:
• Successfully apply to universities and colleges
• Settle in and seamlessly navigate cultural, academic, and professional settings
• Land a dream job during your studies and after graduation
• Grow intellectually, physically, emotionally, spiritually, and professionally for life-long success
To celebrate the launch, the author is offering a limited number of free copies of the book when it is released. To get on the waiting list, go to www.StartRightBook.com and register.
ABOUT THE AUTHOR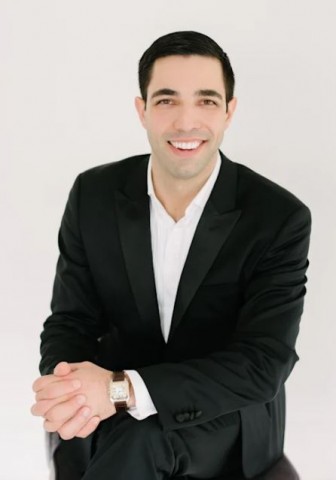 Boris Remes is an award-winning education marketer, speaker, and author. Boris left Almaty, Kazakhstan as an international student at the age of sixteen. He lived and worked in Vancouver and Toronto in Canada, studied on exchange in Paris, France, and visited more than sixty countries. Throughout his career, Boris has supported thousands of students and their families to study, work, and live abroad. He holds a Bachelor of Commerce from the University of British Columbia and a Master of Business Administration from York University. Boris is passionate about coaching youth to help them get to the next level in their careers, relationships, and life.
Company: iStartRight Books
Company Contact: Yuliya Remes
Contact: Yuliya Remes
Phone: 1 604 655 5199
Email: istartright@gmail.com
Country: Canada
Website: www.StartRightBook.com
Media Contact
Company Name: Absolute Author Publishing House
Contact Person: Dr. Melissa Caudle
Email: Send Email
Phone: 504.467.7181
Address:1123 Williams Blvd
City: Kenner
State: LA
Country: United States
Website: www.absoluteauthor.com