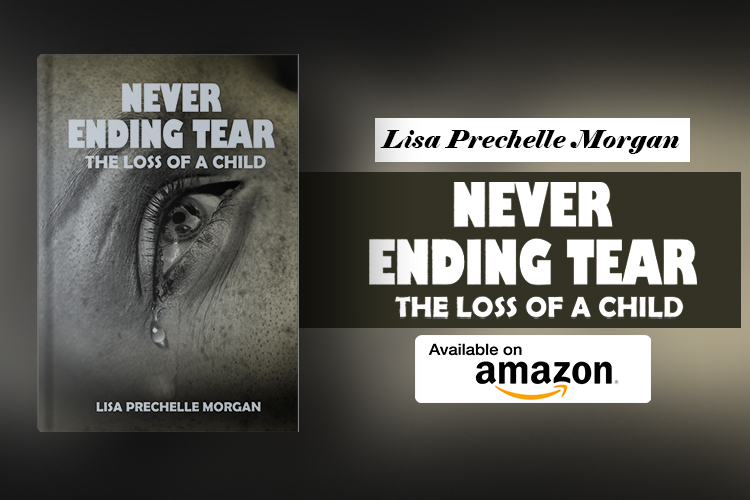 Lisa PreChelle Morgan, a renowned author, has recently released her latest book titled "A Never-Ending Tear". The book is a heart-wrenching memoir that details the author's personal experience of losing her son and how she managed to come to terms with her grief.
The book is a powerful and moving account of the emotional turmoil and pain that a parent goes through when they lose a child. Lisa's son was killed in a senseless murder, and the author's life was turned upside down. The book is a chronicle of her journey through the grief process and how she learned to cope with her loss.
"A Never-Ending Tear" is a deeply personal book that will touch the hearts of anyone who has ever experienced loss. It is an honest and raw portrayal of the author's emotions, thoughts, and feelings as she navigated through the difficult and painful journey of grief. Lisa's writing is vivid, evocative, and emotionally charged, making the book a powerful and moving read.
In the book, Lisa shares her story of how she dealt with the death of her son, from the initial shock and disbelief to the overwhelming sense of sadness and despair. She talks about the challenges of coping with grief, the impact it had on her relationships, and how she learned to find hope and healing in the midst of her pain.
The book is also a tribute to Lisa's son and a celebration of his life. Through her writing, Lisa brings her son to life, sharing his personality, his quirks, and his passions. She shows how his death has affected her, but also how it has inspired her to live life to the fullest and to honor his memory.
"A Never-Ending Tear" is a book that will resonate with anyone who has lost a loved one. It is a powerful reminder that grief is a universal experience and that there is hope and healing even in the darkest of times.
Lisa Morgan is an accomplished author with several books to her credit. She is known for her ability to write about complex and emotional topics with sensitivity and compassion. Her latest book is a testament to her skill as a writer and her courage as a person.
The book has already received critical acclaim, with many readers praising its honesty and authenticity. It is a must-read for anyone who has experienced loss and for anyone who wants to learn more about the grief process.
"A Never-Ending Tear" is now available in bookstores and online. It is a book that will touch your heart and leave a lasting impression.
Lisa PreChelle Morgan's book is now available across all platforms and can be obtained in a variety of formats.
Media Contact
Company Name: Lisa Morgan
Contact Person: Lisa Morgan
Email: Send Email
Country: United States
Website: www.aneverendingtearbook.com