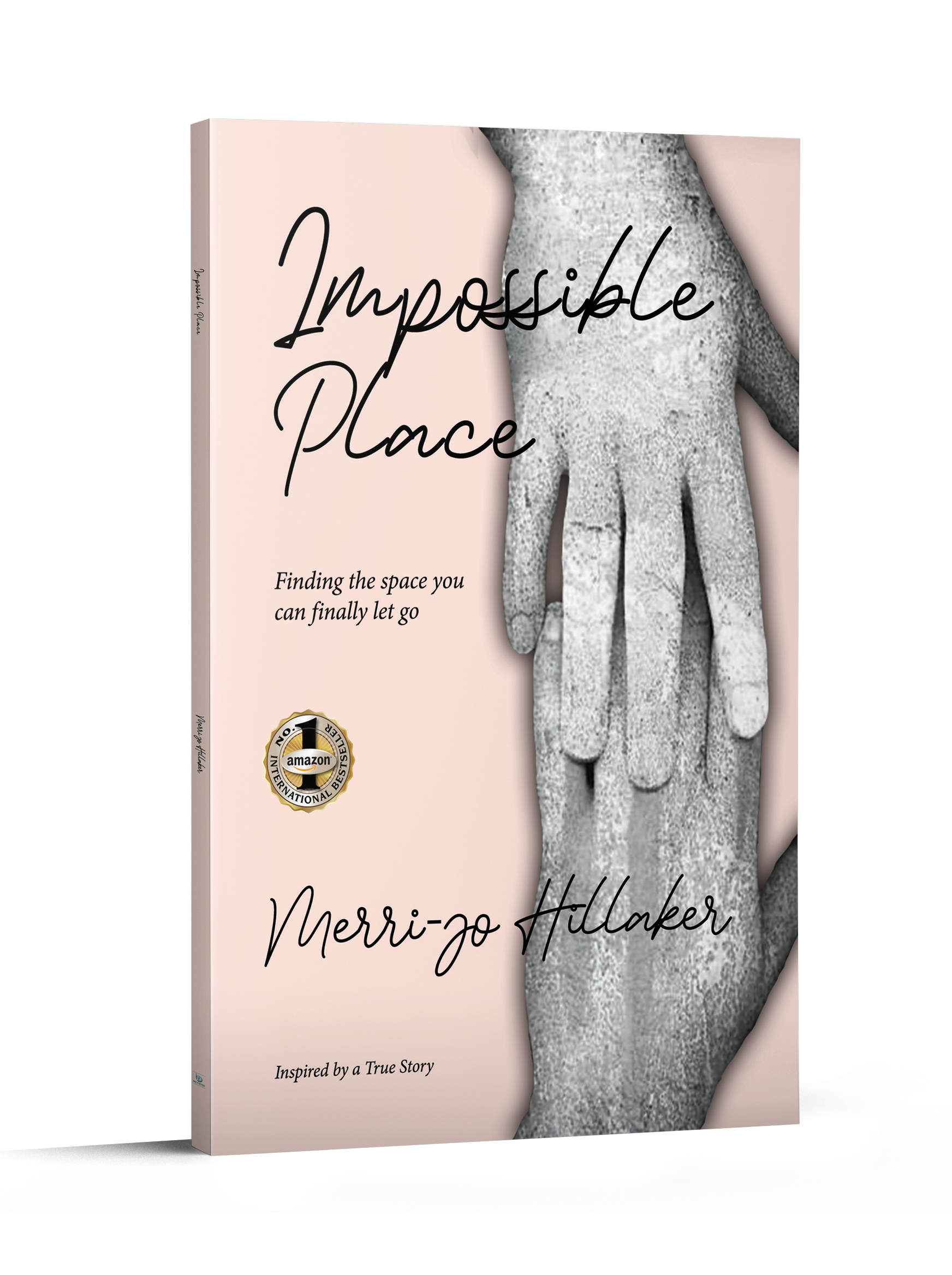 In her new book, 'Impossible Place: Finding the Space You Can Finally Let Go,' published by Beyond Publishing, Dallas author Merri-jo Hillaker helps readers who find themselves in what she calls 'the impossible place', to discover the power within to forgive the unforgiveable. Hillaker found herself in 'the impossible place' when her brother was murdered. She found her way to let go, and she is inspired to help others release the "poison" they may be internalizing as well.
Many people find it difficult to forgive. We can choose to be "right" about a set of circumstances, and most would not disagree. But the price we pay… When we truly assess the costs of carrying "the poison," we are awakened to explore forgiving the unforgiveable. This is what Merri-jo Hillaker calls "the impossible place". Hillaker found herself in the impossible place when her brother was murdered by his wife.
Inspired to help others find their way out of the impossible place and find forgiveness in their hearts, Hillaker penned her new book, Impossible Place: Finding the Space You Can Finally Let Go, which has gone #1 on Amazon. The story in Impossible Place is fiction, but the lesson is not.
In Impossible Place, Hillaker tells the story of Susanne, a woman who finds herself in the impossible place after her son, Travis, was killed in a hit-and-run accident. Susanne believes that the 15 years in prison that the driver was sentenced to is not nearly enough; had she been in charge, she would have sentenced the driver to the electric chair. Susanne believes that no one could possibly understand the pain she feels.
Soon, Susanne finds herself being followed by a mysterious woman who seems somewhat out-of-place with a vintage sweater, a pencil skirt, and her hair curled into old-fashioned ringlets. Susanne quickly realizes that she is the only person who can see the mysterious woman. When she finally confronts the woman, she (Esther) tells her that she is there to fix her broken heart and restore her to wholeness. Esther promises Susanne, "I am going to show you the peace and wholeness that still exists within you at your core, the peace you are so desperately looking for." Esther then shares her own heart-wrenching story of being in an impossible place, and helps Susanne find closure and forgiveness for the driver she wanted to sentence to the electric chair.
Through the stories of Susanne and Esther, readers learn to open their hearts to forgiveness. For people who find themselves in the impossible place of needing to forgive the unforgiveable, Hillaker says, "There is path forward that can light your way. It will, perhaps, require you to reach past your Sunday school stories into a place you never dreamed possible. This is the big stuff, and you will need to release most of what you thought you knew."
Mark Victor Hansen, co-author of Chicken Soup for the Soul, says, "Most people would have just given up after what happened to Merri-jo. She saw she had a choice to make; that choice would take her family far beyond the present pain to a future and new hope. You'll love Impossible Place — I sure did!"
Merri-jo Hillaker is available for speaking engagements.
Merri-jo Hillaker
Merri-jo Hillaker is a lawyer by profession, having graduated Order of the Coif with a masters in taxation. She practiced law in a major firm, then accepted a job as VP and General Counsel of a publicly traded company in the 1980s. She walked away wanting more control over her life, wanting not be surrounded by questionable ethics, as well as feeling an internal pull to be in control of her own destiny.
She bought a couple of smaller companies and began investing in a number of venture capital deals. She loves entrepreneurs and supporting them to reach their visions for their lives, building legacies for generations to come.
Hillaker has also spent over 20 years in the personal development arena. After investment in her own personal growth, she so greatly valued the impact on her life that she began teaching and training in this milieu to support others to live their lives by choice and commitment versus chance and circumstance.
After her father fell ill in the early 1990s, she immersed herself in finding an answer that the medical profession did not have. She discovered a breakthrough in nutritional science that totally changed her father's life, causing her to pursue a degree in nutrition so she could truly bring others renewed hope for a greater future. For the past 25+ years, she has been heavily involved in both mindset mastery as well as coaching people to greater health. In her "spare" time, her evangelism "work" takes her around the US and the world.
For more information, please visit https://www.merrijohillaker.com/
Media Contact
Company Name: Beyond Publishing
Contact Person: Michael Butler
Email: Send Email
Phone: 918.955.3227
Country: United States
Website: https://beyondpublishing.net/