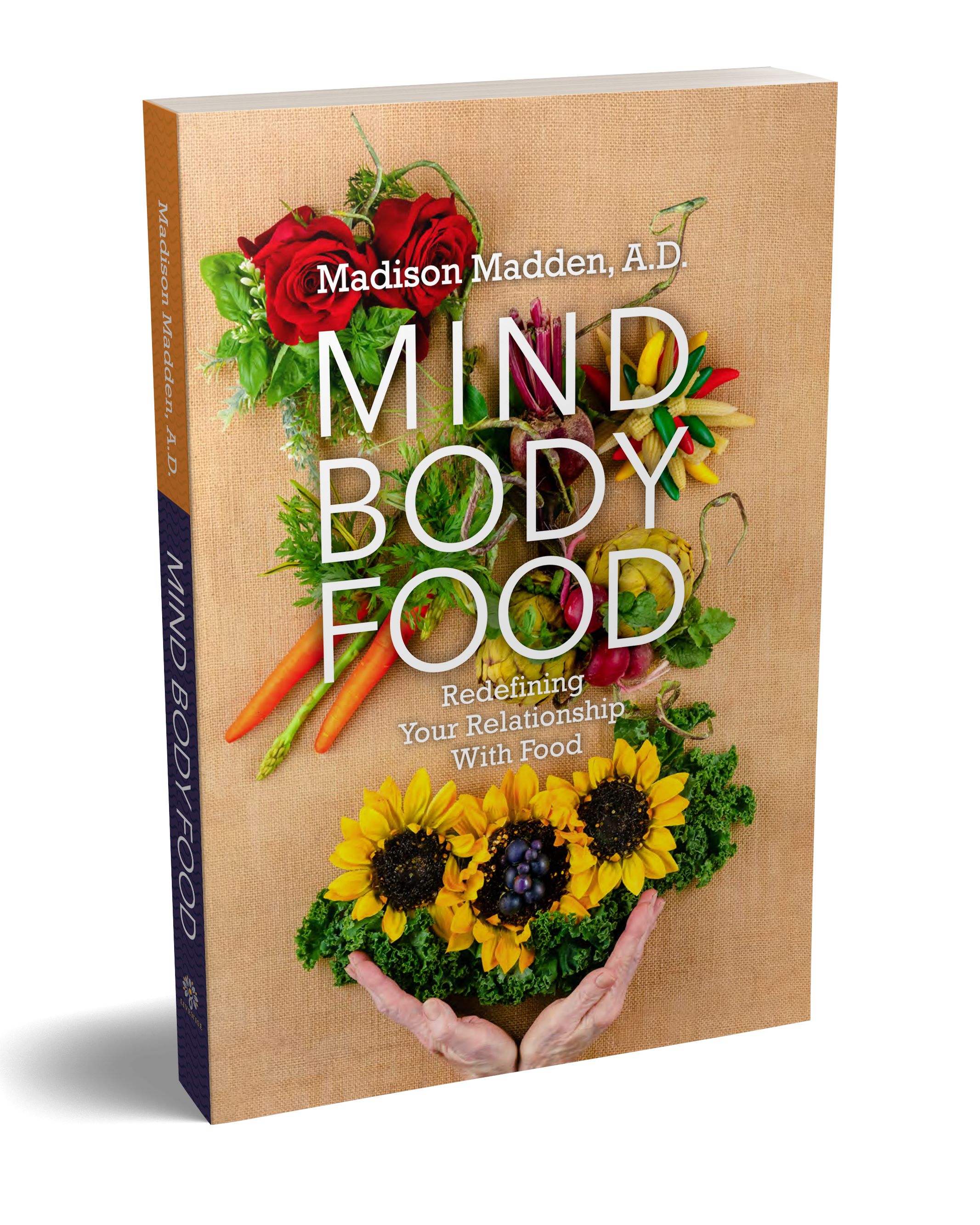 In her new book, 'MIND BODY FOOD: Redefining Your Relationship with Food', author Madison Madden offers readers a path to health that is both mindful and provocative. The book is inspired by the author's own experience healing chronic health issues and an eating disorder, which led her on a wild ride.
In her new book, MIND BODY FOOD: Redefining Your Relationship With Food, author Madison Madden take a refreshingly candid and vulnerable journey into our link with food. She takes readers on a pilgrimage from childhood dietary lessons to our deepest culinary desires and beyond.
The book was inspired by Madden's long journey back to health after playing in a field recently sprayed with pesticides when she was two years old. Madden became increasingly ill and began down a spiral of severe digestive issues, an eating disorder, and a myriad of mysterious health issues that lasted for decades. Desperate for real solutions, she turned to food for answers.
Madden's quest to heal herself, and the expertise she gained along the way, is deeply inspiring and hauntingly relevant today. She bridges the gap between science and spirituality, health and environmentalism, and speaks to many of the most pressing conflicts of our modern day.
In MIND BODY FOOD, Madden outlines an investigative path that takes readers step-by-step towards restoring the balance that has long been lost.
MIND BODY FOOD examines how the relationship to food directly relates to trauma, eroticism, and connection, while helping readers understand how to regulate stress responses. The book dispels myths to help release feelings of guilt and shame and bridges internal conflicts for a more fulfilling and confident life.
In addition to looking at the why behind eating disorders or unhealthy eating habits, MIND BODY FOOD provides a comprehensive definition of "diet" that does not have anything to do with counting calories and provides tools and recipes for creating a healing kitchen.
Dr. Suhas Kshirsagar, author of The Hot Belly Diet and Change Your Schedule, Change Your Life, said, "Mind Body Food is an excellent resource for personalized nutrition, mindful eating, and an empowered lifestyle. Madison Madden presents a perfect solution to the modern-day healthcare crisis. Nutrigenomics and metabolic health are cornerstones for optimum wellbeing. Radical self-care is, indeed, the need of the hour. Read it!"
"We need to transform the most intimate relationship we have – the one we have with ourselves and what we choose to eat," Madden said. "Your journey to a healthier, happier you is possible, if you look beyond the hype and instead, focus on radical self-care—a true act of rebellion these days."
MIND BODY FOOD: Redefining Your Relationship With Food is available on Amazon.
About Madison Madden
Madison is an Ayurvedic Doctor (A.D.), member of the National Ayurvedic Medical Association, and an expert yoga and somatic practitioner. She is the founder of LiveWise, an Ayurveda and integrative health organization that helps people worldwide heal and transform through natural methods.
To view an interview with Madison Madden, please visit https://www.youtube.com/watch?v=KrsUSE5JFFI&feature=youtu.be
Media Contact
Company Name: Beyond Publishing
Contact Person: Michael Butler
Email: Send Email
Phone: 918.955.3227
Country: United States
Website: https://beyondpublishing.net/