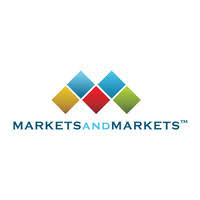 Google (US), IBM (US), Microsoft (US), Intel (US), Apple (US), AWS (US), Facebook (US), Inbenta Technologies (US), 3M (US), Veritone (US), Dolbey (US), Narrative Science (US), Bitext (US), Health Fidelity (US), Linguamatics (UK), Conversica (US), SparkCognition (US), Automated Insights (US), SAS Institute (US), and Baidu (China)
Natural Language Processing Market by Component, Deployment Mode, Organization Size, Type, Application (Sentiment Analysis and Text Classification), Vertical (Healthcare and Life Sciences, and BFSI), and Region – Global Forecast to 2024
MarketsandMarkets forecasts the global Natural Language Processing (NLP) Market size to grow from USD 10.2 billion in 2019 to USD 26.4 billion by 2024, at a Compound Annual Growth Rate (CAGR) of 21.0% during the forecast period 2019–2024. The major growth factors of the NLP market include the increase in smart device usage, the growth in the adoption of cloud-based solutions and NLP-based applications to improve customer service, as well as the increase in technological investments in the healthcare industry.
Healthcare and life sciences vertical to grow at the highest CAGR during the forecast period
NLP technologies are proving to be one of the key revolutions in the healthcare industry; this technology automates the burdensome processes of transcription of spoken or written notes from clinical staff members, extracts key information, and provides an opportunity for clinicians to refine problem list, making it more accurate and complete. Filtering of clinically relevant data from unstructured patient-related documentation using NLP tools speeds up the reconciliation process by flagging any required update for the clinician to review, extract diagnosis, and cross-refer the same with current problem list. The demand for NLP solutions has grown within the industry, with the increase in the adoption of Electronic Health Records (EHR) that is readily implementing NLP solutions to remove the drawbacks of not being able to convert free text conversation into insights. This also helps improve patient interactions by bridging the gap between complex medical terms and patients' understanding of their health. Patient care quality is also improved by aiding in value-based reimbursement by identifying gaps in physician performance and potential errors in care delivery.
Download PDF Brochure: https://www.marketsandmarkets.com/pdfdownloadNew.asp?id=825
Sentiment analysis application to grow at the highest CAGR during the forecast period
The sentiment analysis application is one of the most popular applications of NLP, with a vast number of tutorials, courses, and applications that focus on analyzing sentiments of diverse datasets, ranging from corporate surveys to movie reviews. It is the automated process that leverages AI to identify positive, negative, and neutral opinions from the text. Sentiment analysis is widely used for getting insights from social media comments, survey responses, and product reviews, and making data-driven decisions. The goal of sentiment analysis is to identify sentiment among several posts or even in the same post where emotion is not always explicitly expressed. The growing impact of opinions shared on social media, blogs, and other platforms impact a brand's reputation. Companies use NLP applications to identify opinions and sentiments online to help them understand what customers think about their products and services and the overall indicators of their reputation. Apart from determining simple polarity, sentiment analysis understands sentiments in context to help companies better understand what's behind an expressed opinion, which can be extremely relevant in understanding and driving purchasing decisions.
According to MarketsandMarkets, the demand for NLP is expected to increase over the next few years, due to the growing digitalization, increasing penetration of electronic devices, implications of regulatory compliance, and rising cloud adoption. The major factors driving the market growth include the increase in smart devices and the rise in the adoption of cloud-based applications. The factors that are expected to create opportunities for the market growth include the adoption of NLP-based applications to improve customer services and the increase in investments in the healthcare industry.
Some of the major NLP vendors are Google (US), IBM (US), Microsoft (US), Intel (US), Apple (US), AWS (US), Facebook (US), Inbenta Technologies (US), 3M (US), Veritone (US), Dolbey (US), Narrative Science (US), Bitext (US), Health Fidelity (US), Linguamatics (UK), Conversica (US), SparkCognition (US), Automated Insights (US), SAS Institute (US), and Baidu (China). These NLP vendors have adopted various organic and inorganic strategies to sustain their positions and increase their market shares in the global NLP market.
Major players in the NLP market have adopted various growth strategies, such as new product launches, product developments, partnerships and collaborations, and acquisitions, to expand their presence and enhance their market shares. Moreover, acquisitions and partnerships are the major growth strategies adopted by the key players in the market. Major vendors in the NLP market, such as IBM, Microsoft, Google, and AWS, have their presence across the globe.
IBM (US) is one of the prominent players in the NLP market. It has a significant presence in more than 175 countries and serves its customers across the globe. IBM has undertaken both organic and inorganic growth strategies to gain a competitive edge in the market. As part of its inorganic growth strategy, in June 2018, IBM partnered with Best Western to integrate NLP into its advertisement program. The company would provide personalized ads with travel tips and tricks, recommendations for accommodations, and offers based on travel preferences. Further, in June 2018, IBM partnered with Box to offer its IBM Watson's AI capabilities to its customers for efficient content management. This would allow the customers to use NLU capabilities to automatically tag documents stored in Box with entities, keywords, and enrich the content. In October 2019, IBM has tied up with Premier Health Group to develop AI-based solutions for patient care. Premier Health Group is trying to develop a virtual Medical Office Assistant (MOA) by integrating Watson's capabilities.
Speak to Our Expert Analyst: https://www.marketsandmarkets.com/speaktoanalystNew.asp?id=825
Microsoft (US) is another prominent player in the NLP market, which has adopted organic as well as inorganic growth strategies to sustain its position in the market. The company partnered with Apollo Hospitals Group in August 2019 to set up National Clinical Coordination Committee (NCCC). The company would develop a Cardiovascular Disease Risk Score API for faster patient diagnosis. In June 2018, Microsoft acquired GitHub, one of the leading software development platforms with more than 28 million developers connected to learn, share, and collaborate for creating new solutions. The acquisition of GitHub for USD 7.5 billion would help Microsoft strengthen its Azure Cloud Services by offering its developers GitHub's open source development platform.
Media Contact
Company Name: MarketsandMarkets
Contact Person: Mr. Aashish Mehra
Email: Send Email
Phone: 18886006441
Address:630 Dundee Road Suite 430
City: Northbrook
State: IL 60062
Country: United States
Website: https://www.marketsandmarkets.com/Market-Reports/natural-language-processing-nlp-825.html