Natural Language Processing in Banking Will bring in Efficiency, says Deltec Bank-Bahamas
Natural Language Process (NLP) is a branch of artificial intelligence that aids systems in understanding and translating human language and interpretation. The key objective is to accurately interpret the understanding of human illustration. Today, human interpretation is already happening around us. We interact with apps like Google Translate, Grammarly and smart devices such as Alexa. NLP learns the meaning behind the text input and converts it in a structured way that machines understand.
The Banking industry has become exposed to NLP technology. Through neural networks and deep learning technology, the industry is top-heavy with financial documents, and NLP has the ability to process text from documents, speech or even handwriting. Big data will be making radical changes to way banks serve their customers, and through interpretation, banking is now identifying opportunities to process and output data more efficiently.
Let's take a look at how banks are using NLP for their operations.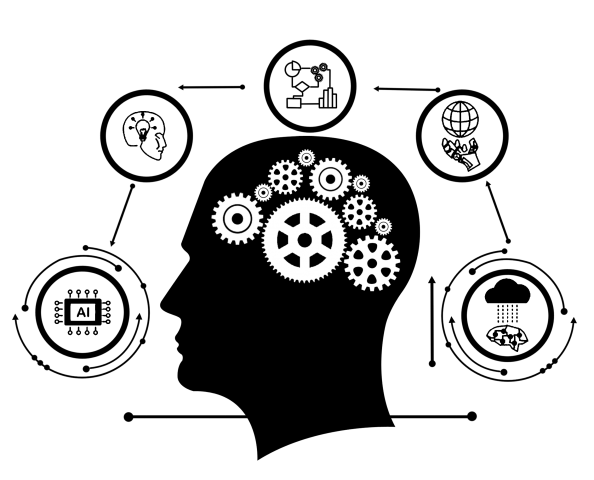 1. Intelligent Document Search – With 80% of data typically being unstructured, machines process, analyze and unlock insights. This is the process of intelligent document search, where banking industries extract definition and accurately determine its content. Through search engines, machines can interpret all kinds of documents from contracts, legal terms, finance documents, and policies. JPMorgan is already actioning this through an in-house COIN software that uses NLP to review and interpret large volumes of legal documents. The software extracts data points through the identification of words and phrases and outputs them to a human to review. This reduces administration tasks to manually review, saving a heaping amount of time.
2. Customer Service Automation – Chatbots and Virtual Assistants are now being put forward to deliver the efficient service customers expect. Customers want to be interacted with, and NLP offers customers personalized banking experiences to communicate in a way that suits them. Through NLP, banks can now output self-service experiences and single click interfaces with immediate translation of a response output. Just like Google translate, Alexa and the like, banks are now integrating the same services for better customer experience through their banking products and services, such as managing balances, searching for account information tracking activity behaviors.
3. Personalized Interactions – Customers are always seeking ways in which banks can manage their money efficiently. Banks are utilizing NLP by improving customer service through feedback forms. AI algorithms interpret feedback and use insight to personalize interaction with a customer in an attempt to improve the service they receive. SAS has an in-house software that helps improve customer experiences through feedback interpreted from NLP. From the feedback, the system will establish a connection with the customer across a variety of connection methods. Royal Bank of Scotland (RBS) is already working in partnership to improve their customer service interactions.
According to Deltec Bank, Bahamas – "Natural Language Processing (NLP) is expected to help banking institutions efficiently understand the meanings behind the text." By processing unstructured finance information, algorithms are trained to understand and interpret the data to output something meaningful, in a method that suits the customer. For example, customers may request their up-to-date balance. Through NLP, the virtual assistant is expected to interpret the request and respond with their account balance. Whether it be through analyzing documents, text or speech, NLP is fast becoming a trustworthy interaction service for customers.
To sum up, natural language processing (NLP) performs human translation and interpretation by learning the meaning of the inputted text before converting it into a structured output. NLP in banking is eventually going to be utilized with the analysis and identification of data patterns to extract outputs from documents. NLP also responds through computer-voice to human requests, something that occurs in smart devices. NLP also helps in performing intelligent document searches to identify key patterns of data and returning as an output. NLP will improve the efficiency of banking services to deliver a better service for all customers.
Disclaimer: The author of this text, Robin Trehan, has an Undergraduate degree in economics, Masters in international business and finance and MBA in electronic business. Trehan is Senior VP at Deltec International www.deltecbank.com. The views, thoughts, and opinions expressed in this text are solely the views of the author, and not necessarily reflecting the views of Deltec International Group, its subsidiaries and/or employees.
About Deltec Bank
Headquartered in The Bahamas, Deltec is an independent financial services group that delivers bespoke solutions to meet clients' unique needs. The Deltec group of companies includes Deltec Bank & Trust Limited, Deltec Fund Services Limited, and Deltec Investment Advisers Limited, Deltec Securities Ltd. and Long Cay Captive Management.
Media Contact
Company Name: Deltec International Group
Contact Person: Media Manager
Email: Send Email
Phone: 242 302 4100
Country: Bahamas
Website: https://www.deltecbank.com/