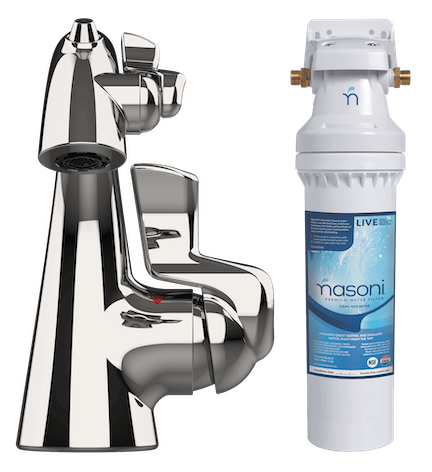 The leading provider of award-winning bathroom fountain faucets, Nasoni, announces the launch of pre-orders for their new single-lever fountain faucet
Nasoni has backed up its commitment to provide bathroom fountain faucets that transform everyday routines and ensure more efficient water usage with the launch of the brand new single-lever fountain faucet. The product is currently available for pre-order on Nasoni's official website.
Fountain Faucets are the award-winning combination of a water fountain and bathroom faucet. Nasoni's patented design creates a soft, gentle arc of pure, clean water that reaches one's face easily. Now, users don't need a glass or any other contaminated item in their bathroom to rinse, drink, shave, brush their teeth, wash their face, or take a pill, and they save water without trying.
In an attempt to offer prospective customers even more value for their orders, Nasoni has also launched a bundle package that includes a Nasoni Made in the USA under sink water filter, also available on pre-order.
"We are delighted to announce the launch of our amazing new single-lever bathroom fountain faucet for pre-order. This is truly a game-changer in the bathroom faucet market, as it brings such a positive impact on making everyday life easier and simultaneously saving water without trying. We're certain it will join our other bathroom fountain faucets in winning many awards," said Steve Waddell, Nasoni President, and CEO.
Bathrooms remain one of the most important areas of every home. They are used frequently, and as such homeowners and builders are often on the prowl for quality bathroom materials and fittings. But according to many developers and homeowners, it is tough to find materials with the perfect blend of quality, relative affordability, and aesthetics. Nasoni's foray into the industry has seen the company fill this gaping void. Thanks to the quality of its products, Nasoni has managed to carve a niche for itself with its range of award-winning bathroom fountain faucets.
The recent launch of the single-lever bathroom fountain faucet resonates with the company's mission of saving one billion gallons of water annually by 2030 while making people's lives easier in the process. The product offers the features and benefits of using fountain facets, with an award-winning design that adds class and style to the bathroom.
The single lever fountain faucet like other products from Nasoni helps to save up to 88% more water over conventional faucets. The Nasoni Made in the USA under sink water filter, which is available as part of a bundle package, also ensures that consumers enjoy clean, filtered water to enhance nutrient absorption, weight loss, skin hydration, and detoxification. And when coupled with the fountain faucet, bathroom routines are safer due to its ability to reduce the risk of ingesting airborne bathroom germs caused by the aerosol effect from the toilet.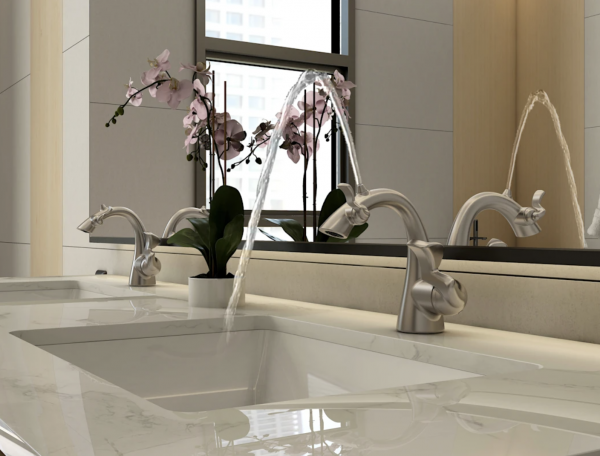 For more information about the pre-order launch for the new single-lever fountain faucet and other innovative products from Nasoni, please visit https://nasoni.com/. Nasoni can also be found on social media, including Facebook,Instagram, and LinkedIn.
Media Contact
Company Name: Nasoni
Contact Person: Steve Waddell
Email: Send Email
Address:7007 Harbour View Blvd, Ste 117
City: Suffolk
State: VA 23435
Country: United States
Website: https://nasoni.com/pages/single-lever-fountain-faucet