Entrepreneur and culinary maven, Nadege Fleurimond, announces the launch of a new apparel line, an embroidered Carabella Apron line highlighting Haitian art and culture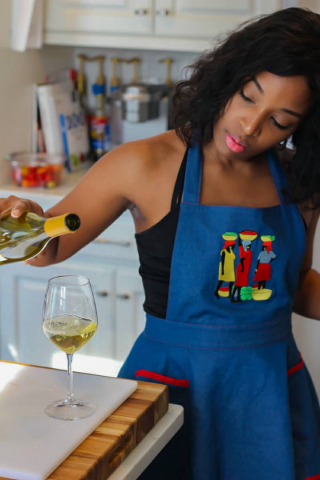 Nadege Fleurimond integrates the richness of Haitian art and culture to inspire home cooks to step into the kitchen confidently with the launch of her apron line. The embroidered apron line is inspired by Carabella denim, a representation of the tradition and rich heritage of Haiti as the published author and entrepreneur looks to promote her roots and preserve the culture.
Cooking has been described as a means of art and a way of expressing one's creativity with different recipes. The apron is a major cooking tool used by millions of chefs and cooks across the globe. The line differs from other apron brands because it helps users feel good while making their favorite meals and also connects the user to the richness of Haitian culture. Passionate entrepreneur and author of Haïti Uncovered: A Regional Adventure Into the Art of Haitian Cuisine, Nadege Fleurimond, is bringing more fun into the cooking experience with the embroidered Carabella Apron.
The aprons are carefully designed using durable denim material and amazing designs for all categories of users. The aprons are available to accommodate the whole family with ladies vintage ruffled apron, male apron and kiddie boy and girl aprons, all with embroidered art work designs by artist Gracie Xavier.
Nadege's idea with the apron is particularly unique, leveraging the feature of food as a universal language that connects people across the globe to help them learn and connect to another culture while inspiring home cooks to step into the kitchen confidently.
Nadege Fleurimond has also made the headlines over the years as a culinary expert, recently publishing a new book titled Taste of Solitude: A Culinary Journal, where she chronicles her self-discovery journey as she cooked her way through the COVID-19 pandemic lockdown. She has also been featured on several media outlets, including the Food Network's "Chopped" and popular publications like Epicurious, Food and Wine, and Conde Nast Travel.
For more information about the newly launched Carabella Apron and other innovative culinary solutions from Nadege Fleurimond, please visit http://www.nadegefleurimond.com/.
Nadege Fleurimond is also available across different social media platforms, including Facebook and LinkedIn.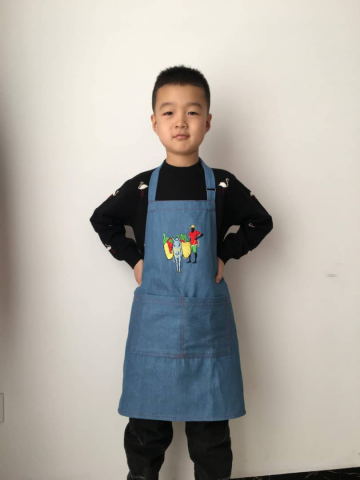 Nadege Fleurimond is an entrepreneur, author, speaker, business strategist, branding guru, and culinary maven. Born in Haiti, Nadege learned how to cook from her father, whom she joined in Brooklyn at the age of seven. She has subsequently expanded her culinary endeavors into a full-fledged brand. She is also the founder of ROAR (Reach, Organize, Act, Realize), providing in-person consulting services, online mentoring sessions, and brand management advice to businesses and individuals.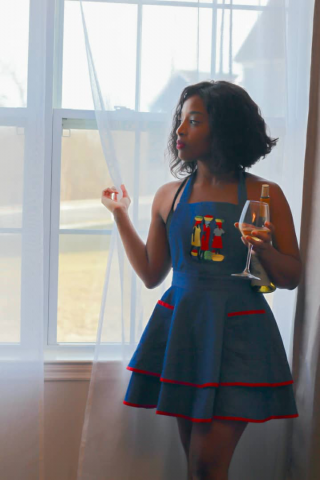 Media Contact
Company Name: Nadege Fleurimond
Contact Person: Deidra Clarke
Email: Send Email
Phone: 646-489-4120
Country: United States
Website: nadegefleurimond.com