Washington, D.C. – October 20, 2023 – Ervin Kibria Law proudly announces that Nabeel Kibria has once again been recognized as a top DC DUI lawyer . Known for his unwavering commitment to excellence and proven expertise in DUI cases, Nabeel Kibria has earned a reputation as the foremost professional in this field.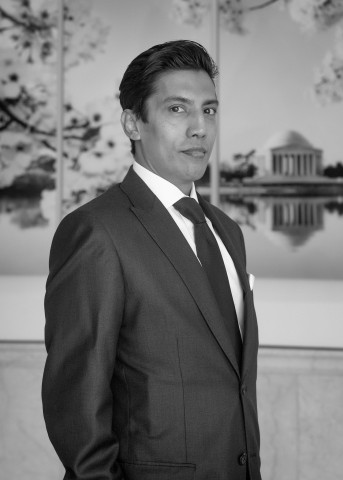 In the challenging landscape of Washington DC DUI cases, hiring a professional lawyer is imperative. DUI charges carry severe consequences, including hefty fines, potential loss of driving privileges, and even incarceration. Handling such cases without the guidance of a seasoned attorney can result in dire repercussions. Nabeel Kibria, the esteemed owner of Ervin Kibria Law, brings years of experience and a track record as a successful, elite DC DUI attorney for anyone seeking to beat the charge.
Choosing the right attorney can make all the difference when facing a DUI charge. Nabeel Kibria has consistently demonstrated exceptional skill and dedication in representing his clients to achieve to the right outcomes.
Clients who have sought legal representation from Nabeel Kibria have been overwhelmingly satisfied with the results. Dismissal is Nabeel's first and foremost goal in any case. Nabeel's personalized approach, attention to detail, and thorough understanding of DC DUI laws have ensured that clients receive the an aggressive defense tailored to their unique situations. Many have praised his professionalism, communication, and ability to navigate the complexities of DUI cases with a high degree of expertise.
Ervin Kibria Law, under the able guidance of Nabeel Kibria, is dedicated to providing expert, elite legal representation for individuals facing DUI charges in Washington, D.C. As a reputable law firm, Ervin Kibria Law prioritizes their clients' needs and then works tirelessly to secure favorable outcomes.
For more information about Nabeel Kibria and Ervin Kibria Law, please visit: https://ervinkibrialaw.com/dc-dui-attorney/
Media Contact
Company Name: Ervin Kibria Law
Contact Person: Nabeel Kibria
Email: Send Email
Phone: (202) 689-4439
Address:800 Connecticut Ave NW SUITE 323
City: Washington, DC 20006
Country: United States
Website: https://ervinkibrialaw.com/dc-dui-attorney/