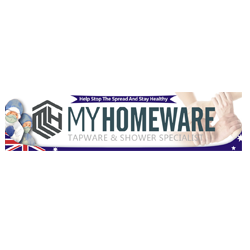 Home decoration is becoming a popular interest among many people lately. But, to be able to refurnish their home, they need a supplier that has the quality to match one's needs. MyHomeWare is a supplier of high quality furniture, vanity items and more. They are known for diverse list of premium items.
With their large collection, they succeed in catering to the design and style preferences of a wide array of clients. Thus, regardless of what type of size, colour or appearance on is looking for; MyHomeWare will likely have something to meet one's requirements.
In addition to their expansive catalogue, MyHomeWare is also known for the quality of the products they have available. Each of the goods – particularly the furniture, is made to be durable, long-lasting and strong. With their very own factory operating in Australia, MyHomeWare is able to incorporate quality checks that many other suppliers cannot.
This is why the vanity items and furniture they have available is said to be of a much higher standard than other online alternatives. It is also why many customers consider them to be the top provider of bathroom vanity units and other such decorative items.
MyHomeWare always strives hard to be the ideal supplier of vanity items for their customers. With years of dedication – it seems that their efforts have paid off. This is because they have ranked as one of the top suppliers of furniture and bathroom vanities in terms of quality.
To get an idea of the collection they have available currently, customers can take a look at their digital catalogue on their official website. Those who prefer taking a look in person can even visit their warehouse and assess the quality of the various furniture and vanity items they have in stock.
About MyHomeWare.com.au:
MyHomeWare is an Australian owned and operated company with a large stock of bathroom vanity items. They have an expansive and large collection of goods, and this is primarily because of their very-own factory and warehouse located in Australia.
Their customers consider them to be the best provider of any bathroom vanity item or furniture. Interested individuals have the option to survey their products online – through their website. Alternatively, it is also possible to visit their warehouse to select the products in person. With high ratings and reviews, they are becoming one of the premier suppliers of such items.
For more information: https://www.myhomeware.com.au
Media Contact
Company Name: MyHomeware
Contact Person: Jim
Email: Send Email
City: Sydney
State: NSW
Country: Australia
Website: https://www.myhomeware.com.au