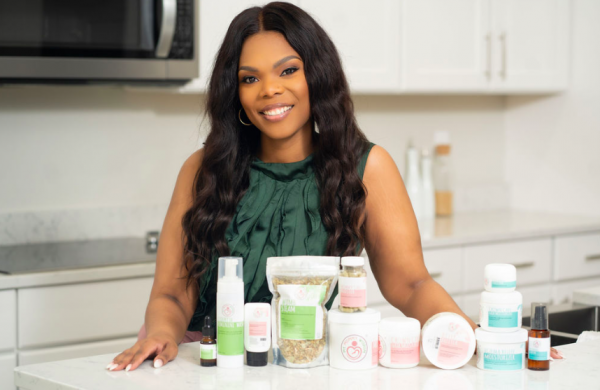 My Mommy Wisdom, a black-owned baby essentials brand, that provides handmade products gentle enough for infants but effective enough for mothers. This week the founder announced their new Eczema Relief bundle.
My Mommy Wisdom was founded in 2018 with the sole purpose of providing an unwavering commitment to customers to curate the best options for themselves and their little ones. My Mommy Wisdom products include maternity care items, postpartum care, baby essentials, and hair care products. The new Eczema Relief collection includes Eczema Relief soap, moisturizer, and bath bombs. The line is set to launch on Amazon, My Mommy Wisdom, and Black-Owned Baby in May 2021. "As a mother who has children who have allergies and eczema I wanted to provide products that are effective, especially with it being spring due to the increase of exposure to pollen." Chelsea explained her motivation behind the new collection.
Although Eczema isn't an allergen, it can be aggravated by exposure to seasonal allergies. Seasonal pollen can be a trigger, causing eczema flare-ups alongside hay fever. This is why Chelsea said it was important to release this product during the Spring. These products not only bring comfort and relief to children but also give peace of mind to parents.
"We are excited to introduce the Eczema Relief Bundle to consumers. We are constantly focusing on research and development to create high-quality innovative products that can help make raising a child a truly enjoyable experience, for mothers and expectant mothers."
Media Contact
Company Name: My Mommy Wisdom | The Opulence Firm
Contact Person: Media Relations
Email: Send Email
Country: United States
Website: http://www.mymommywisdom.com/