Helping you live your best life.
"My Holistic Recovery Workbook" is a new relapse prevention tool that comes with various resources that will make recovering from addiction easier and faster.
Baltimore, MD – Mar 2, 2020 – "My Holistic Recovery Workbook" is the latest and most effective relapse prevention tool that is created with one goal in mind – to assist those struggling or have struggled with addiction. Unlike others, this workbook is superb because it addresses the person as a whole – body, mind, spirit. The focus is the complete wellbeing of the person, which comes from not just physical health, but from mental health, and spiritual health as well. The workbook can be used alone, during a one-on-one individual or group counseling sessions, treatment facilities, inpatient and residential programs.
Afrikus Hart, the author of My Holistic Recovery Workbook, says that the workbook is aimed at "Helping you live your best life." The workbook is a nonverbal therapeutic tool that will allow one to address past issues, give encouragement, promote healing and enables individuals to implement what is learned into their everyday life for a successful recovery.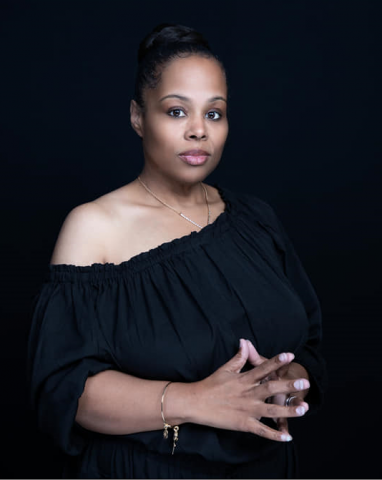 For those struggling with addiction, seeking treatment is the most powerful and first step toward final recovery. One of the challenges some people encounter during the healing process is relapse. So combining relapse prevention tools is also crucial for recovery.
Hart, an accomplished substance abuse Nurse, via My Holistic Recovery Workbook, offers an effective tool to facilitate healthy, sustained behavior change, and sustained recovery. She is the owner of Holistic Wellness For You where they teach/educate a more constructive method of dealing with life and it's stressors for individuals to be able to live their best life with signature services for addiction, recovery and relapse prevention. My Holistic Recovery Workbook is no ordinary workbook. So far, it has received positive inputs, feedbacks, and reviews from addiction counselors and those in recovery as a result of its effectiveness.
The 76-page workbook provides the necessary tools for individuals struggling with addiction and its consequences. It contains daily affirmations, daily scriptures, weekly goals, daily journaling, a reminder of the 12 steps of recovery, as well as coloring sheets. It also consists of weekly scenarios to allow the user to utilize, apply or implement what they've learned when faced with life's temptations. It comes with a pen, colored pencils, and a pencil sharpener. A great resource that empowers the user to play an active role in their recovery journey.
Hart is also offering a Recovery Comfort Box which comes with one workbook, a pen, 12pk colored pencils, pencil sharpener, 4 SleepyTime Teabags, an aromatherapy roller, and one inspirational wristband. They are available for bulk orders and organizations can utilize it as an educational resource.
My Holistic Recovery Workbook has already garnered testimonials from those privy to its content.
"I wish I had this workbook when I first came into the residential program." ~ Ms. M.
"It not only gives you things to do, but you also have to address some issues from your past and be honest so I know how to hand them in the future." ~ Ms. D.
My Holistic Recovery Workbook is a must-have for those who have struggled or still struggling with addiction as it provides a solid wall that prevents them from falling back to addiction. It will also make a perfect gift idea for those struggling with addiction.
Hart will be releasing a series of resources and materials surrounding recovery and how wellness can aid in a successful recovery journey. She is now a two-time author where she shares her struggle with addiction in Speaking My Truth and is an advocate for Therapy for Childhood Trauma in I am The Voice. The workbook & books may be purchased for shipment all over the world.
Afrikus Hart is accepting funding and sponsorship for workbooks to be donated to shelters, treatment programs and residential facilities.
Anyone interested in ordering can go to https://afrikushart.com/books or order directly on Amazon.
Follow Afrikus Hart on social media for her latest updates:
Twitter: @holisticwell4u
Instagram: @afrikus123
About Afrikus Hart
Afrikus Hart, LPN, CDNC (Chemical Dependency Nurse Certified) is a substance abuse Nurse at BNJ Health Services, LLC & For Hope's Sake, LLC in Baltimore, MD. She has over 11 years of experience in addictions and recovery services. Afrikus is a certified member of the Maryland Association of Chemical Dependency Nurses. She is also a Reiki Practitioner, Acupuncture Detoxification Specialist and Y12SR Leader for yoga 12 step recovery.
Media Contact
Company Name: Holistic Wellness For You
Contact Person: Afrikus Hart
Email: Send Email
Phone: 443-219-7779
Country: United States
Website: www.afrikushart.com/holistic-wellness-for-you