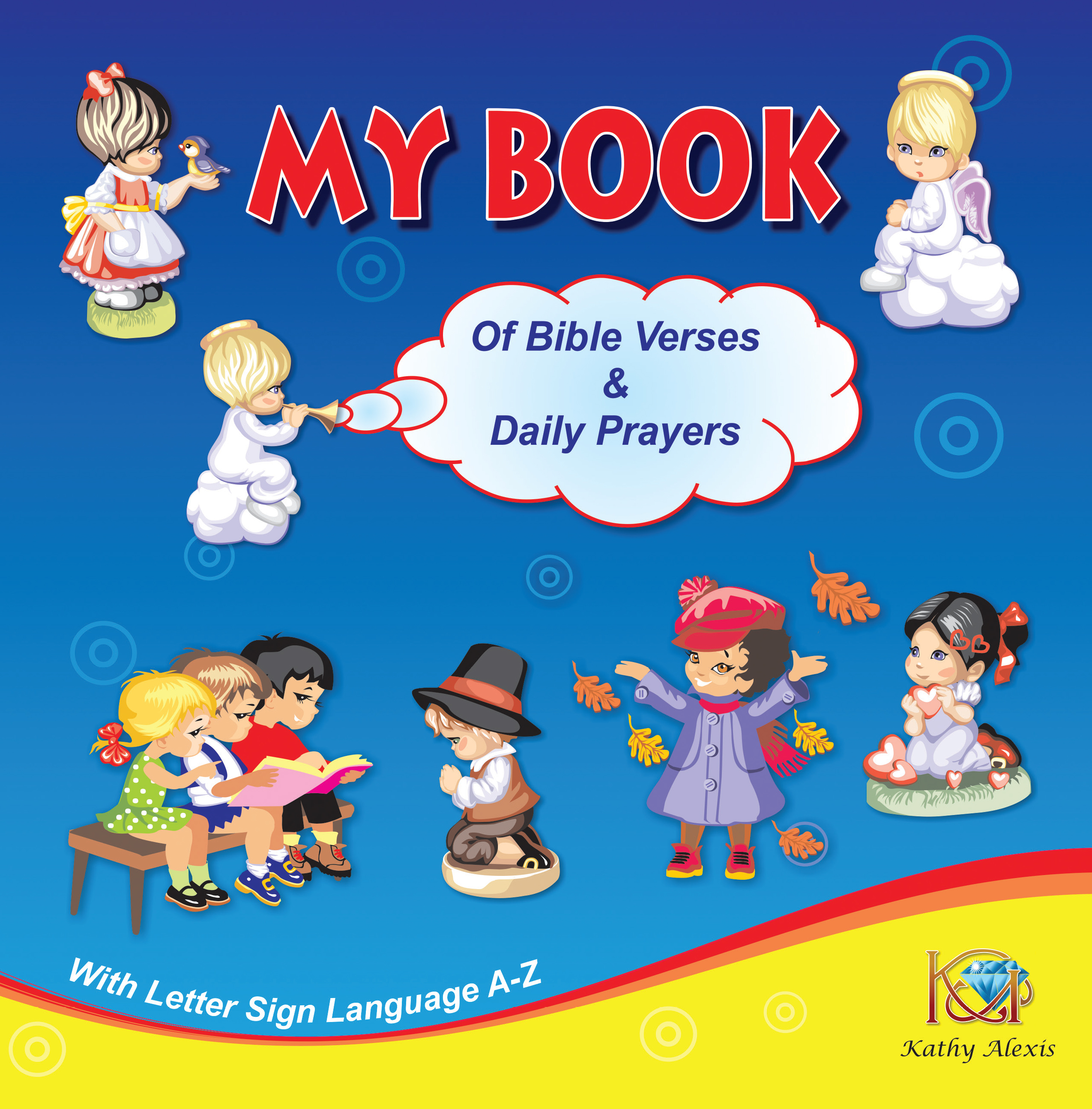 One of the greatest responsibilities of parenthood is teaching our children to pray – and this becomes the most fulfilling thing to ever exist when they learn how to pray because of what you have instilled in them. Kathy Alexis brings a children's book into the spotlight; a piece of work that helps the young audience understand the existence of God and praying.
My Book of Bible Verses & Daily Prayers, has been inspired by the Holy Spirit of God. It is intended to teach the young child's mind on how to give honor, glorify and praise the Mighty Creator. The basic sign language is there to encourage them to learn, in order to be able to communicate with others who speak using sign language. A declaration page is provided, in order for parents or guardians, to personalize for your child and pronounce God's blessing, into your little one's life.
Considering the situation of the society today, God almost does not exist in the lives of many, especially our teenager's life. Thus, it is of the absolute best to introduce them to whom God is and how to communicate with Him, so that this value will live in your child's heart and help him/her be able to discern in their future decisions. They will also learn how to pray for others, especially those who are caring for individuals, in our country and globally. "Prayer for Our Nation" and "Prayer for Service Men And Women," contained in the book, will give those encouragement and God's strength to face each day as they have to leave loved ones at home to care for others.
My Book of Bible Verses & Daily Prayers by Kathy Alexis also contains the alphabet as a guide, perfect for young children to learn with their parents guiding them all the way!
Grab your copy on Amazon: https://amzn.to/2OGDX1N
About the book:
This book is intended to mould the young child's mind, with an understanding of God and praying, using the short biblical verses and little prayers while learning their alphabet. There is also a declaration page which you can personalize for your child and pronounce God's blessing on your little one's life.
This book has been inspired by the Holy Spirit of God. To Him we give all honour, glory and praise. I am involved in the children's ministry at my local church and this book can be used as a suitable tool for very young children to learn bible verses with the alphabet as a guide. The Word of God states that we ought to hide God's Word in our hearts, so that we would not sin against Him. What is learned at a very young age will remain in the minds of children and as they grow to adults forever. Then the little prayers will get them ready to communicate with God at a tender age.
This is an inspirational book that allows children to understands their worth, not from the world's perspective, but from God's. It teaches Bible verses, basic sign language, prayers, God's morals and values which most adults grew up with and would, in turn, seek to impart to their children.
The prayer section is to teach or help encourage children to pray for self, loved ones, service men and women, leaders, country and other areas but most importantly giving God thanks. It also contains a declaration prayer with a picture insert page. Read to your child or children, until they can read it on their own.
Media Contact
Company Name: URLink Marketing | URLink Print and Media
Contact Person: Media Relations
Email: Send Email
Phone: 1-888-980-6523
Address:1603 Capitol Ave., Suite 310
City: Cheyenne
State: Wyoming 82001
Country: United States
Website: www.urlinkpublishing.com/