Nottingham-based digital marketing company, MVM Digital Media, announces the launch of a new service to build a free website for local businesses and traders
MVM Digital Media is looking to help local businesses and traders in different parts of the world leverage the power of digital marketing and create an online presence with the launch of their new service. The product will allow businesses to get responsive, mobile-friendly, and professional websites that will help them reach their target audience and drive sales without paying a dime.
Digital marketing has literally changed the way businesses engage with their customers – existing and potential. However, thousands of businesses, especially local enterprises, and professionals are yet to fully harness the features and benefits of having a strong online presence. Consequently, the team at MVM Digital Media is looking to change this narrative, starting by creating a free website for interested businesses and entrepreneurs.
The launch of the free local business website offer is particularly timely, considering the effect of the Covid-19 pandemic on local businesses and their revenue. The new normal has also made it imperative for businesses to adjust their operations to accommodate more digital solutions. The websites are completely free without any design, technical, or content charges, allowing local businesses, shops, solopreneurs, traders, skilled and professional service providers to reach more people.
The web building service also comes with a professional email address, social channel integration, and a host of other benefits to businesses.
For more information about the free website service and other products offered by MVM Digital Media, please visit – https://mvmdigitalmedia.com/. MVM Digital Media can also be found across several social media platforms, including Facebook and Instagram.
About MVM Digital Media
MVM Digital Media is a digital marketing agency offering a wide range of solutions to local, national, and international businesses. Headquartered in Nottingham, the company's services include Website Development, Search Engine Optimisation, Digital Marketing, Consult 360 – Growth Hacking, Content Writing, and Design & Branding.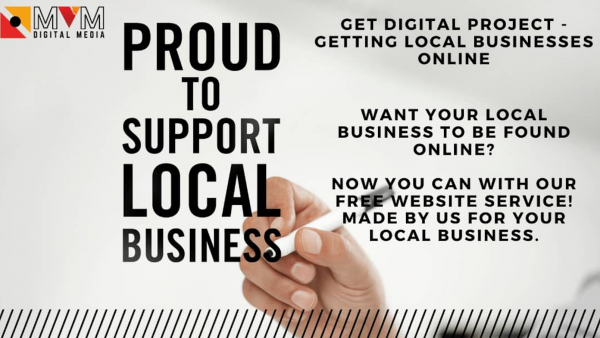 Media Contact
Company Name: MVM Digital Media
Contact Person: Maulik Mehta
Email: Send Email
Phone: +443333441425
Address:Unit 2149, 109 Vernon House, Friar Lane
City: Nottingham NG1 6DQ
Country: United Kingdom
Website: https://mvmdigitalmedia.com