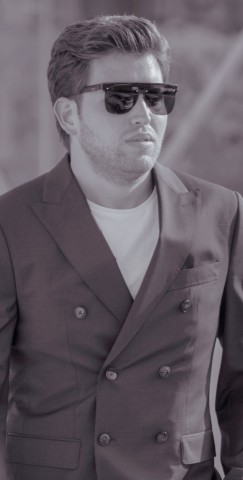 Mustafa Ugur Arslan was born in Berlin, Germany and he had his early education in the German capital. He was invited to Dubai by the Royal family at the age of 19 and that was where he got his first start in business, setting up Qing Technology in 2014. Within six years of starting the business, the company is now worth over $200 million.
Following his success with Qing Technology, Mustafa has founded several other enterprises. He is currently the founder and CEO of MUA Group and recently developed a hybrid app that helps companies and individuals handle all the documents they need to submit to the government every year for their tax clearance.
Mustafa, who is now in his mid-20s, has shown no sign of letting up on serial entrepreneurship. He is passionate about creating solutions for private businesses as well as the government. His textile company, Rich Labels makes wallets, phone cases, air pods and bags using real and authentic crocodile and python leather while his media marketing firm has helped many businesses develop their brand and increase their sales.
Mustafa Ugur isn't just all about work and business alone. He likes to travel, explore the world and meet people from different cultures. His goal is to continue to grow his businesses and also give back to society. With over 650k Instagram followers, Mustafa likes to share his experiences as regards entrepreneurship and life on his Instagram page.

To reach Mustafa, follow him on Instagram @iamustafaugur, or send him a mail at mu.arslan@outlook.de
Media Contact
Contact Person: Mustafa Ugur Arslan
Email: Send Email
Phone: 240-455-3170
Country: United States
Website: https://www.instagram.com/iamustafaugur