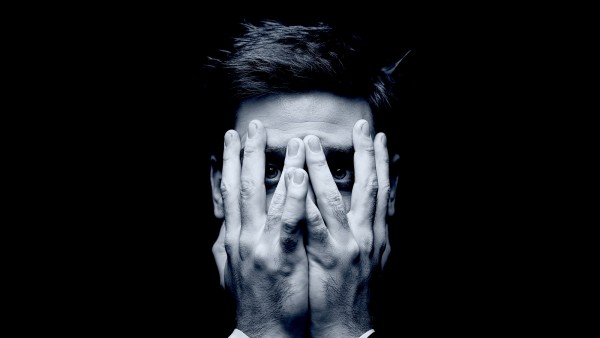 Filip Bulatovich aka MAPO is a New York-based songwriter, pianist, and producer. Born in Serbia, he started playing piano at the age of 8. At 10, it was discovered that he has a perfect pitch, as well as talent for improvising and composing. Although he had to pause his formal music education due to the war in Serbia in 1999, he used this break to improve his skills of playing music "by ear". It was around this time that he wrote his first compositions. Now he is a well-established composer and producer with 2 jazz albums, 3 pop singles, and almost 30 compositions. He performed in various clubs in New York City, such as Nublu, Drom, Rockwood Music Hall, Vivaldi Cafe, etc. He has recently released a new single "What did you do to me" featuring Grammy-winning singer-songwriter Saeed Renaud.
In this exclusive interview, MAPO tells us the story behind his name, latest song, and his musical journey so far.
Interviewer: What's the story behind your stage name MAPO?
MAPO: The story behind this name is in a way a story about my whole musical development… Throughout my career, I've made many projects and wrote compositions that are very diverse in genre, ranging from jazz instrumentals, solo classical pieces, to pop songs and electronic music. My first album in 2009 was an acoustic, jazz piano trio album. In 2012, I started Qzama Quartet, composing fusion songs that were a mix of jazz and Balkan folklore, as well as samba, funk, post be-bop, and other genres… At about the same time I finished my first pop music video for "Love And Trust" and started "Filip Bulatovich Funk Edition" (a 12 piece funk band). My latest single "What Did You Do to Me" is a mix of pop and funk, produced with live and electronic instruments.
So, since I was constantly exploring new genres and sounds, for years I had the inner struggle of choosing one that I'm going to identify with for the rest of my career. I even stopped playing music for a while and started doing intense meditation practices in a search for the "perfect genre". But there was no such thing. Eventually, I decided not to limit myself and to write anything that comes from my heart and to keep working in parallel on all those different projects. My close friend told me at some point that I have a "Multiple Artistic Personality Disorder" but that since I decided to keep doing all the above-mentioned genres, she said, "instead of a disorder, make it an order". That's how the name MAPO (Multiple Artistic Personality Order) came up.
Interviewer: What would you pick out as most important moments on your musical journey?
MAPO: I started studying classical music in a public music school in Serbia at the age of 8. For the first few years, my family couldn't afford a piano, so I spent most of my time practicing in music school classrooms. At 14, I discovered jazz and enrolled the jazz department at the music high school Stankovic in Belgrade. Soon after, I started performing around the city and met Peter Herbolzheimer, who was a famous German jazz composer and big band leader. He brought me to Germany, to be part of one of the best youth international orchestras "BuJazzO". I spent two years playing with this orchestra and studied with musicians like John Railey, John Ruocco, Bruno Castelucci and many others. In 2006 I enrolled the Cologne Music University and had the privilege to study with two amazing European jazz pianists, John Taylor and Hubert Nuss.
In 2010 I moved back to Serbia, where I started a new project "Qzama Quartet". It was around this time that I wrote "Montenegrian Swan" that became a hit song in my country and my most popular jazz composition to date. I also became a sought after pianist, playing as a sideman with jazz legends like Dusko Goykovich, Stjepko Gut, Vito Giordanio, Johan Hoerlen, and many others.
After several years of a successful career back home, I decided to take the next step and move to New York City in 2017. It is of course the world capital of jazz and I'm really proud to have played and collaborated with musicians such as Saeed Renaud, Jafunk, NASAYA, Jonathan Barber, Alexander Claffy and many others.
Finally, as the latest crucial moment in my career, I would mention 2019 when I published my first US single "What Did You Do To Me" feat. Saeed.
Interviewer: You started as a pianist, but today you also present yourself as a songwriter, composer and producer. What made you move beyond playing the piano into these other fields?
MAPO: It is difficult to say but I think it was having a perfect pitch that lead me towards composing in the first place. Being able to recognize any note played by any instrument, made it easy for me to write down ideas for songs that came to my mind. Also, when it comes to composing and songwriting, I see it as photographing a certain emotion and I'm always trying to capture that feeling as real and as honest as possible. Ideally, a listener would feel the same emotion I did as he or she listens to my composition.
When it comes to producing, it is closely connected to my creative process. I always know how I want my songs to sound to the smallest detail, but I also collaborate with other talented producers on making the final product.
Interviewer: What drives your creative process? Is there a specific inspiration behind your songs?
MAPO: Several things inspire me to compose. It could be deepest emotions like sorrow and emotional pain but also the feeling of joy and imagining that I'm making someone else happy with my music. When I get an idea of a song or a melody, I almost automatically picture a close friend listening to it and him or her being just happy. That then drives me to dive deeper into the emotion behind the song and create the rest.
Interviewer: Who are some artists that you admire?
MAPO: The list goes on from my favorite classical musicians like Sergei Rachmaninov, Sviatoslav Richter, and jazz musicians Bill Evans and Herbie Hancock, to pop musicians and DJs like Michael Jackson, Bruno Mars, Earth Wind and Fire, Pomo, Jafunk and many others.
Interviewer: Finally, tell us about your first US single "What did you do to me" and how the collaboration with Saeed came about?
MAPO: What Did You Do to Me is a song that I wrote a couple of years ago, but it was only recently that I finished it the way I wanted to. It is a mix of pop and funk, recorded with live horns and electronic drums and bass. First I played it with a live band but then I decided to make a half electronic studio version. A dream of mine was to actually record this song with a great US singer who has a gospel music background. It was like looking for an actor who is perfect for the main role in your movie. I spent years searching and kept this song "on hold" until I heard Saeed's opening performance at "The Four" Competition. The first couple of seconds I heard him sing, I knew that he would be the perfect match. I reached out to him and a couple of months later met him in New York, where we recorded the song. This is my favorite collab so far. Lyrics, melody and arrangement are mine, while NASAYA (a producer from LA) produced the electronic instruments arrangement and mix and master was done by one of my favorite producers of today Jafunk.
Interviewer: What are your upcoming projects?
MAPO: I'm working on several different projects including fusion quartet album, jazz quintet album, jazz trio album, but the most exciting one is a new electro-pop single that I'm producing with Jafunk. The lead singer for this single is Liska from London, who already made several collaborations with Jafunk on his tracks. They have great chemistry working together and I'm very happy to have them shaping my song. Also, I have to say that this is my favorite and most electronic song I've ever made.
Follow MAPO on Instagram for his latest updates.
Media Contact
Company Name: MAPO-Artist
Contact Person: Filip Bulatovich
Email: Send Email
Country: United States
Website: www.instagram.com/mapokeys/