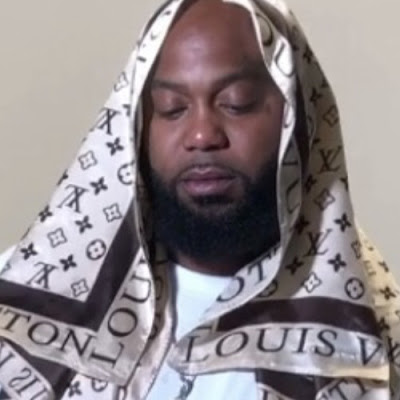 Nykolas Terrell Peppers but known professionally as, "Kartel Lucchi" is a songwriter, hit maker, & entrepreneur born in Long Beach, California on September, 22, 1984. Kartel Lucchi has mastered his own sound & whereabouts in the industry. Kartel Lucchi is a very dedicated & talented individual that has been making music since the early age of 7 years old. Getting inspiration from his grandmother Martha B. Jackson, who used to work at Elvis Presley's house in Memphis, TN, Kartel Lucchi knew what he wanted early in life.
In 2019, Kartel Lucchi came in with his smash hit track which featured Doefficial. About a year and a half later, he then released his another single which went on to be a huge hit. Looking into 2022 already, Kartel Lucchi has just released his latest single, which is available on all platforms. Kartel Lucchi has also launched his own clothing line. With mentors such as his father & brother, Kartel Lucchi keeps pushing his movement forward.
Kartel Lucchi has announced that he is now working on many new NFT projects as well. Kartel Lucchi can be found on just about any social media platform. Kartel Lucchi has many new projects on the way for us all so stay tuned to what he's doing.
Kartel's perseverance throughout his life is attributed to a single quote. "When I was thinking of giving up, I thought about those people around me supporting me and putting in all this effort. I just knew I couldn't let them down."
Kartel Lucchi is very passionate in his entertainment endeavors. He's got the talent along with the hard work and dedication. Kartel Lucchi is a man of his word and he's willing to do whatever it takes to succeed. He's turning his dreams into reality one day at a time.
Social links —
Instagram.com/Kartel_Lucchi_1of1
Email: Kartel_lucchi22@icloud.com
Website: BlessedWithHustle.com
Media Contact
Company Name: BlessedWithHustle
Contact Person: Media Relations
Email: Send Email
Country: United States
Website: https://blessedwithhustle.com/