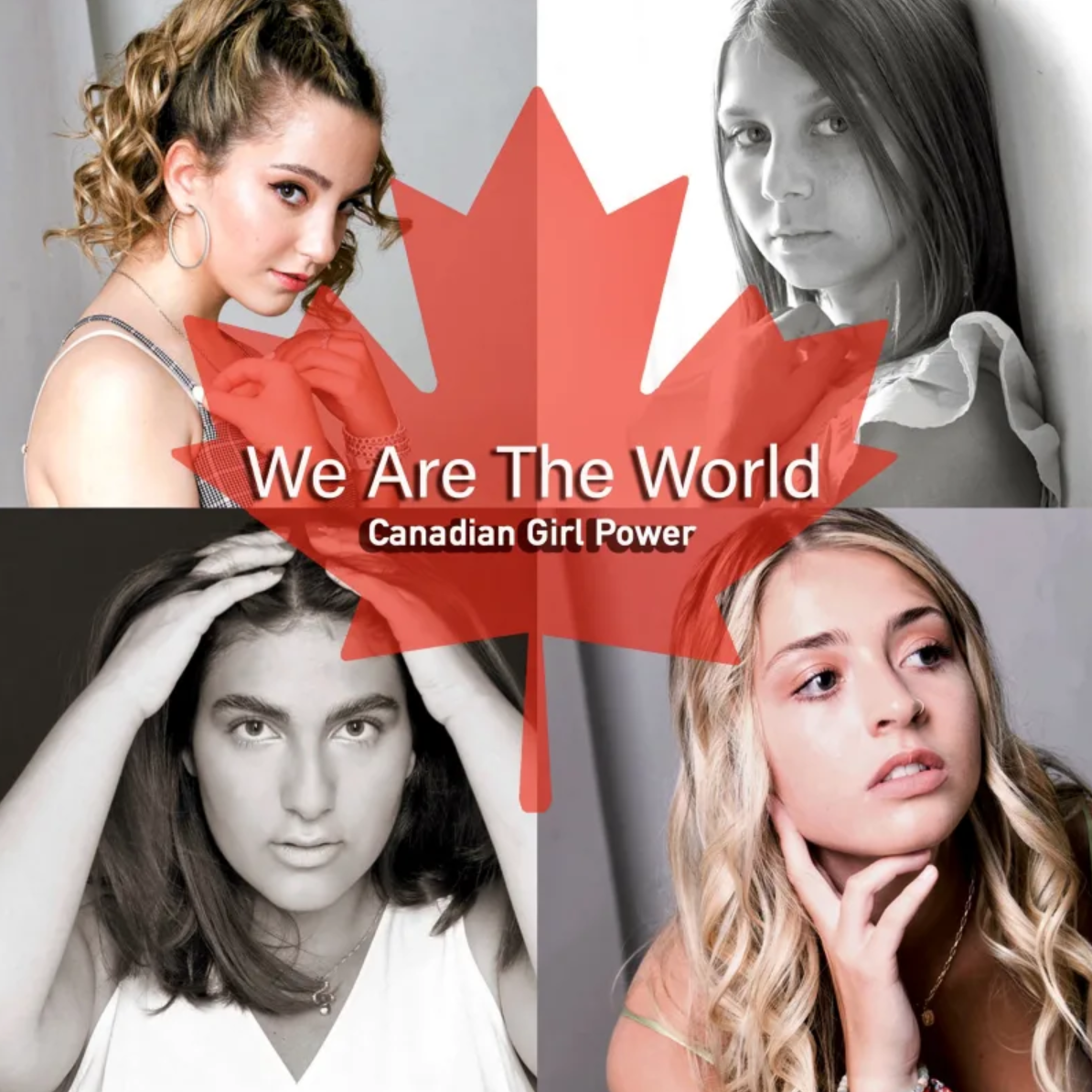 Eighties Chartbuster, We are the World by Michael Jackson and Lionel Richie touched a deep emotional chord with music lovers globally. No one even remotely thought a group could match the original. But now, an all-female group Canadian Girl Power has blown away YouTube with their updated version of the iconic classic, chalking up over 28,000 views within a week. The rendition comes at a perfect time to offset the gloom of a horrible pandemic, but before it could go viral, Google flagged the video for policy violations citing absurdly untrue reasons like recreational drug use and exploitation, among others.
Canadian Girl Power was brought together to cover We are the World2020 by music producer Andrew Van Slee, the man behind singers like Michael Buble and Lauren Spencer Smith. The project under his music label Songster Studios was aimed at uplifting society amid the Pandemic. "I thought the timing was right to do something that would uplift and bring joy to those suffering from the effects of COVID," said Van Slee.
The performers excited over their success were given a rude shock when Google flagged the video for policy violations, citing recreational drug use and mask-wearing to exploitation and sensitive content. How does a cover of a multi-platinum, multi-Grammy song like We are the World, possibly the most iconic song in music history, promote recreational drug use? "Have you watched the video? Slee asks, it's a bunch of girls singing in a recording studio?
Slee has communicated with the tech major eight times to revoke their actions. Still, Google remains firm in its decision that the video goes against policies and is flagged to inhibit viewership.
Google said that they don't want to show material where people are wearing masks during the Pandemic. Van Slee asks, "Wait for a second, doesn't the CDC for all countries advise that people should wear masks?" However, Google has still not removed the policy violation regarding recreational drug use even though there is no drug use in the video.
The red flagging of all-female group from Vancouver covering We are the World 2020 proves how big tech censorship knows no boundaries and seems to be crossing the line by making an arbitrary call regarding policy violations. They should have been lauded for their efforts!
Songster Studios confirmed that the project was not for profit, and percentages of the proceeds, if any, would have been donated to Canada Cares Covid Relief fund. Producer Van Slee is now urging people to view the song on YouTube in hopes that Google will wake up and withdraw the flag. The Group Canadian Girl Power is made up of Desi Gkioulis, Alexis Corry, Rose Darvish, and Kiara Dokaj.
We are the World 2020 is available on Facebook, and the official release is slated for Dec 11th, 2020, on all platforms, including Spotify. We are the World mp3 download is also available on Apple Music and Google Play.
Watch Canadian Girl Power's "We are the World": https://youtu.be/sG9ghoKIhX4
Media Contact
Company Name: Songster Records
Contact Person: Andrew Van Slee, Producer
Email: Send Email
City: Vancouver
State: BC
Country: Canada
Website: https://www.songsterstudios.com/