It'll be a weekend camping trip they will never forget.
Los Angeles, CA – Nov 18, 2020 – Will the group stick together to survive 'CAMP TWILIGHT'? Find out on VUDU: https://bit.ly/3nzMXVi.
Directed and written by Brandon Amelotte (Life Just Happened), CAMP TWILIGHT is a fun slasher horror that will leave you guessing whom the killer is until the very end.
Written alongside cult horror legend Felissa Rose, best known for her classic role in Sleepaway Camp (1983), CAMP TWILIGHT was executive produced by Tracy Lear and Skylar Lear, both well known for their work on Death House (2017), Stan the Man (2020) and the upcoming horror Killer Rose.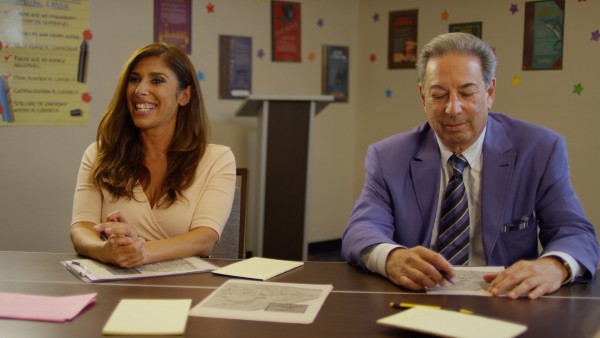 As a throwback to the slasher films from the '80s, CAMP TWILIGHT "brings beloved horror icons into a fun environment with some interesting twists and turns," wrote Horror Bound.
Alongside Rose, the camp slasher stars genre cult favorites, including Dave Sheridan (Scary Movie, Ghost World), Vernon Wells (Commando, Mad Max 2, Weird Science), Linnea Quigley (The Return of the Living Dead, Graduation Day) and Camille Keaton (I Spit On Your Grave, Death House).
CAMP TWILIGHT follows six students who are taken on a weekend camping trip to Camp Twilight for extra credit. But during their trip rangers and fellow classmates start showing up dead. Could the urban legends be true? Who is the killer? And who will survive the weekend at CAMP TWILIGHT?
"CAMP TWILIGHT isn't afraid to wear its influences proudly on its sleeve, with plenty of nods to horror classics," wrote Horror Shots.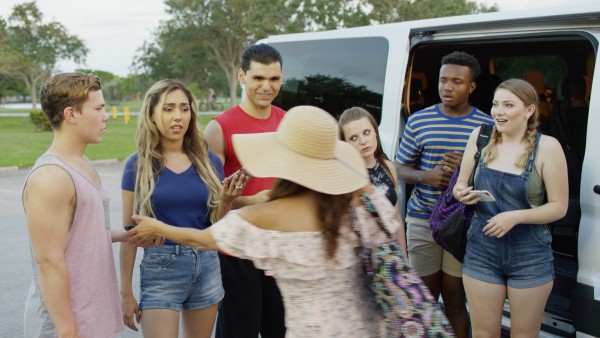 DarkCoast has released CAMP TWILIGHT on various digital streaming platforms (Amazon, InDemand, DirecTV, FlixFling, Vudu, Fandango and AT&T). Interested in extra credit? Check out the CAMP TWILIGHT trailer here: https://www.youtube.com/watch?v=8V7bOtGL3s4.
Alongside Felissa Rose (Krampus: The Devil Returns, Lilith) and John J. Thomassen (Death House, Hit Woman), CAMP TWILIGHT stars Jessica Cameron (Truth or Dare, Silent Night), Steven Chase (Death House, Bus Driver) and Barry Jay Minoff (Among the Shadows, Looking Glass), alongside newcomers: Cougar MacDowell (Killer Rose, The Beach Bum), award-winning actress Brooklyn Haley (Paranormal Attraction, The Crossing), Dondre Tuck (Scooter, Blonde Hair Murders), Harris Sebastian (Lights, Camera, Disaster!, Dinner with Mr. Green), Angela Glucowski (Silver Alert, Code 9: Officer Needs Assistance) and Hayleigh Hopkins as the group of high school students.
For more information, please visit: https://www.camptwilightmovie.com.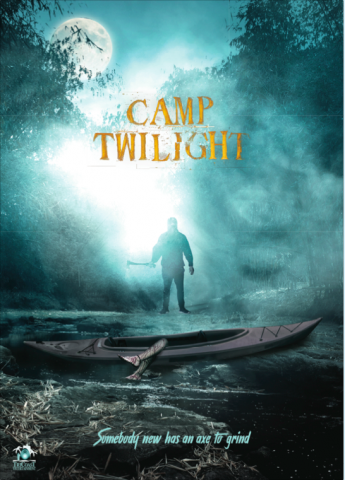 CAMP TWILIGHT (2020, 93 min.) Directed by: Brandon Ammelotte. Writers: Brandon Amelotte, Felissa Rose. Producer: Rick Finkelstein. Executive producers: Tracy Lear, Skylar Lear. Cinematographer: Adam Beck. Editors: Brandon Amelotte, Chris Clancy. USA, English. Entertainment Factory, Pelican Films, DarkCoast.
Production Companies: Entertainment Factory, Pelican Films.
DarkCoast is a division of TriCoast Entertainment:
A new home for story-driven American films, TriCoast Entertainment is a full service media company that creates, produces, manages and distributes unique and unusual entertainment. Bringing together filmmakers, distributors, financiers, and technologists, TriCoast Entertainment embraces change by redefining the production and distribution model for indie filmmakers.
Founded by: Strathford Hamilton and Marcy Levitas Hamilton.
Visit: https://www.tricoastworldwide.com/
Media Contact
Company Name: TriCoast Entertainment
Contact Person: Jenna Wilen
Email: Send Email
Phone: 3104587707
Address:11124 Washington Blvd.
City: Culver City
State: California
Country: United States
Website: http://www.tricoastworldwide.com