United Kingdom – January 12, 2021 – The world is digital and international and continues on these tracks faster by the day. Multilingual marketers like Golden Way Media Company have been working on this marketing avenue for several years, and now is the time for businesses to get on the train right now. There are many benefits to multilingual digital marketing, and as international trade continues set record highs, there is no time to waste.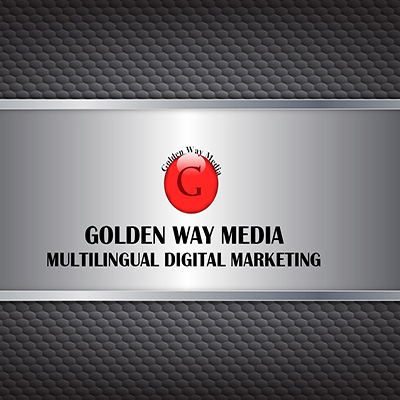 Multilingual digital marketing opens doors for businesses in international markets. While there are translation tools that can convert unilingual digital marketing into other languages, translation tools do not capture the nuances of different languages and can be literal in their translations, which leads to miscommunication. Even if a company is doing business in one country, such as the United States, China, England, or elsewhere, there are many individuals within those borders who speak other languages. Thus, multilingual digital marketing is still a valuable process. Proper multilingual digital marketing puts products and services in front of millions of more consumers than unilingual digital marketing can ever showcase.
"Successful marketing means appealing to the consumer, and speaking in the language of a target market is crucial," says Maria Johnsen the company's CEO and Founder
Maria Johnsen speaks 18 languages and published 20 fiction and nonfiction books sharing her digital marketing tips and 12 years experience. Some of her books are currently taught at college and universities in Europe and North America. Maria has several higher educational degrees from several prestigious universities in Europe. She has been helping companies to increase brand awareness, leads and sales; her linguistic knowledge translates to proper marketing and advertising in 18 languages that lead to increase in ROI for businesses. Back in 2016 she was ranked #6th global digital marketing influencer and from 2017 to 2019 she was ranked top artificial intelligence and fintech influencer. In 2019 she received the best award in quality leadership and excellence from Geneva in Switzerland.
Multilingual digital marketing helps businesses rank higher in search engine results and have a higher chance of appearing on the first page of Google, Yahoo!, Bing, or other search engines; approximately 98 percent of online users only look at the first page of search engine results, a.k.a. SERPs.
A business that does not engage in multilingual online marketing is a business that fails to maximize its potential. The best companies in the world not only have customers worldwide but also market to them directly via knowledge of languages and cultures. Companies interested in successful multilingual digital marketing services need to reach out to Golden Way Media the Multilingual SEO company.
Media Contact
Company Name: GOLDEN WAY MEDIA
Contact Person: Bjørn Berg
Email: Send Email
Phone: +44 -7379924116
Country: United Kingdom
Website: https://www.golden-way-media.com