It looks like history repeating itself in the entertainment industry as FGL Productions inaugurates the celebrations of its 40thanniversary with the re-release of Moshe Mouse Crucifixion created by Michel Magne almost fifty years ago.
The popular French music composer practically disrupted the music scene when he invented the first recording studio in residence in his 18thcentury castel in Hérouville near Paris. This feat has been described by many as the invention of Mystic Pop, a feat that has changed the way music is done forever, hosting the likes of Pink Floyd, Elton John, David Bowie, and The Rolling Stones.
Life happened and just when Magne thought he had everything figured out, the famous recordings of his A-list clients went up in flames, leading to the near demise of the talented composer. However, his last shot at music, which featured the famous lyricist Boris Bergman, "Nothing goes, let's make a great religious record!" was a mystical-psychedelic bomb. Magne amalgamated Jewish, Arab, and African music with pop rhythms. Magne later worked with Artie Kaplan, creator of the smashing "Bensonhurst blues" to release Moshe Mouse Crucifixion, which instantly became a highly collectible and a cult.
Thierry Wolf, FGL PRODUCTIONS' chairman, has resuscitated the original album, collaborating with the lyricist Boris Bergman and the widow of the composer, the dancer Marie-Claude Magne to get the tapes and fully remastering them in the best French studios.
"Listening to this album, we see that its modernity is more contemporary than ever. All the current mergers, from north to south, east to west, already seem to be present," confirms Boris Bergman. "Moshe Mouse Crucifixion, it's more than an album, it's the missing link in French pop!"
The re-released album will be available in CD, verse with the soundtrack of the last film of the couple Brigitte Bardot Roger Vadim "Don Juan 73", which will also be on streaming platforms and limited version in vinyl form.
"2021 marks the 40th anniversary of our company" said, Thierry Wolf, creative and not like other President (who has also worked with Iggy Pop, Petula Clark, and many stars and also remains the producer and impressario for the world of the famous Red Army Choir). "We have decided to focus on rare masterpieces to celebrate this anniversary in our own way. First, this is the reissue of Moshe Mouse that we are proud to present in public in its unabridged version, which we could not have been able to do without the help of Marie-Claude Magne and Boris Bergman who invested themselves in this pharaonic project. We are used to reviving masters that cannot be found (we owe him the re-editions of "Donkey Skin" by Michel Legrand or again "The King and the Bird" by Wojciech Kilar or the cult French pop titles such as those of Jacqueline Taïeb and the reissue of all masterworks of Francis Lai whose repertoire he has managed since 1990). "Almost 50 years later, this album composed by Michel Magne will finally be able to be disclosed to the public."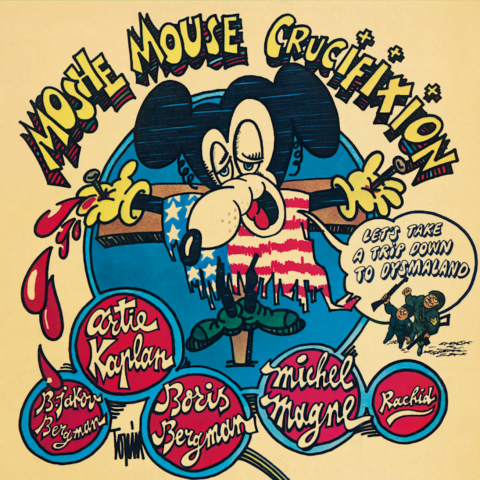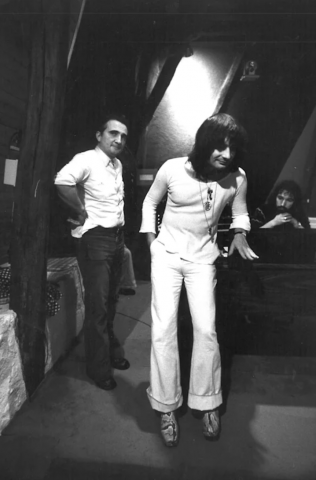 Media Contact
Company Name: FGL PRODUCTIONS
Contact Person: Florestan Lejeune
Email: Send Email
Phone: 33 1 47 07 02 02
Address:25 boulevard Arago
City: 75013 Paris
Country: France
Website: www.fglproductions.com