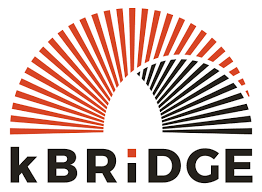 Scott Heide, CEO of Engineering Intent was recently featured in the July issue of Supply Chain World magazine. Heide discussed how Monkeytoe Group, a full-service engineered HVAC system specialist firm found the ideal automated engineered platform. Monkeytoe provides building access and equipment platforms and mounts and were experiencing issues that arose as clients increasingly requested assistance. Read the full article here.
Previously the company had commissioned a configuration program; it proved very difficult to maintain. Additionally, the old configuration system could not handle the geometry and engineering of custom-engineered platforms. There was no workable way to capture the interconnected structural attributes needed to make a valid platform. According to Heide, that is when they found Engineering Intent.
Logan Klenner, a Monkeytoe Development Manager shared, "Turnaround time to the client has always been a significant factor for us. We always try to provide a high level of service. Clients present Monkeytoe with problems daily and by reducing turnaround time from a few days to a few hours for these clients puts us miles ahead of our competition."
Sales and application engineers using the automated system reduce design time by more than 90%. Monkeytoe now bids on more jobs or focuses on more optimal designs, providing clients with a better overall service.
Supply Chain World is the authority on best practices in supply chain management, featuring interviews with experts who know the process first-hand and are finding ever-better ways to improve efficiencies.
About Engineering Intent and its ETO Automation Solution, kBridge:
Engineering Intent is the world's leading provider of enterprise engineering automation tools that help engineer-to-order (ETO) manufacturers with complex product configuration solutions. The company's motto is "Automate the To Order in Engineer To Order." Founded by Scott Heide, the company's flagship solution is Knowledge Bridge (kBridge) cloud-based software as a service. kBridge uniquely captures engineering, configuration, geometry, user interface, and business rules. It is designed to enable visual configuration, handle EPQ (engineer-price-quote) needs, and deliver engineering automation. Organizations using kBridge consistently experience increased win rates, increased product and sales scalability, faster time to quote, improved quality, and lower costs compared to companies which rely on manual methods. Heide shared, "The technology is proving to be increasingly attractive to a broad range of ETO manufacturers from massive multinationals to small and mid-size enterprises." Connect on LinkedIn.
Media Contact
Company Name: Engineering Intent Corporation
Contact Person: Dave Gayman
Email: Send Email
Phone: (508) 820-1179
Address:8 Cherry St.
City: Framingham
State: MA
Country: United States
Website: www.EngineeringIntent.com