24 March, 2020 – "Monet Writes," a revolutionary podcast on self-acceptance and love, is empowering listeners around the world with the tools and resources they need to begin valuing themselves again. Offering skills and steps for daily life, listeners receive daily affirmations and encouragement to grow and develop their ideas of self-acceptance and self-love.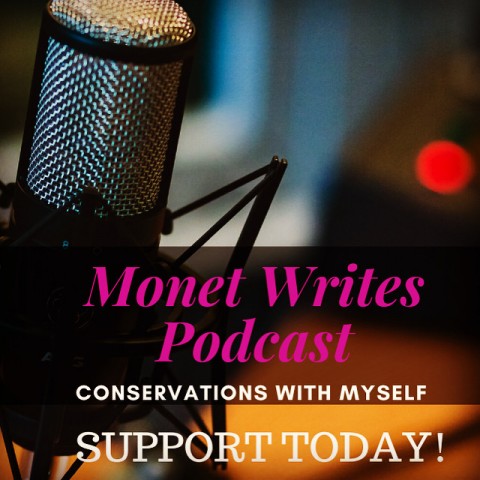 A difficult but important paradigm shift, learn to love, accept, and value yourself again with the guidance offered by "Monet Writes." A series of episodes featuring conversations the podcast's host, Monet, would have had with her younger self, learn strategies and methods for overcoming hardships in your own life. After a five year struggle, Monet is no stranger to repairing one's self-image and identity, and she has valuable information to share with listeners so they can take charge and undergo a transformation of love and acceptance.
"Be the best version of you that you can be," remarked Monet on self-love and acceptance. "Don't attempt to be anyone else or to try and change yourself to fit into someone's standard of beauty. Be comfortable with who you are. That is beautiful and the best thing you can do for yourself."
After giving up on herself, Monet began a journey to reinvent personal notions of love and acceptance. Caught in a downward spiral of abuse, self-hatred, and isolation, Monet spent five years learning about herself and what she wanted out of her life. Destined to define her identity and self-worth, she is excited to share her personal story and the lessons she learned along the way.
Expressing all her stories in this podcast, "Monet Writes" is an important chronicle of the path to self-acceptance and love, attracting listeners from around the world. Recruiting people from all communities to this journey, get tools for a better you and join an audience being built up in areas of self-acceptance and love.
To learn more, please visit Anchor.fm/Monet-Writes or Monet Writes on Facebook.
Media Contact
Company Name: Monet Writes Podcast
Contact Person: Media Relations
Email: monetwrites@hotmail.com
Country: United States
Website: www.anchor.fm/monet-write