December 29, 2020 – Chicago – 
Christmas 2020 came with a special present for the first ever awardees of the 2020 TAG Awards Chicago. The special, holiday event, dubbed as the "Revelation of Winners" was hosted virtually by Kayla, the star of the highly acclaimed YouTube video, "Ikalabing-Walo: Kayla Turns 18."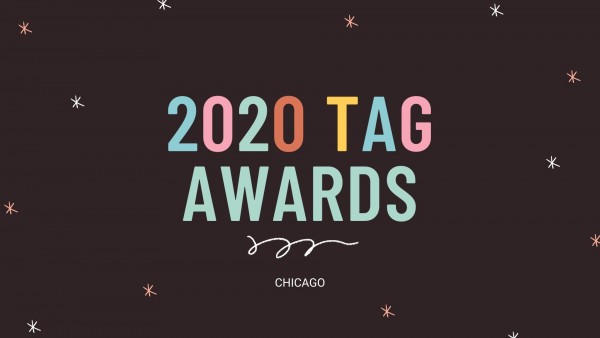 Moira Dela Torre's "Paubaya" captured the hearts of the jury and online voters, as its lyrical tale of unrequited love won Song of the Year (Philippines).
Filipino pop rock band, The Juans, earned the highly coveted award, Band of the Year (Philippines). Their heartfelt rendition of their most popular hits, "Hatid," "Pangalawang Bitaw," and "Hindi Tayo Pwede" proved iconic among their huge fanbase, Juanistas.
"Pobya," a riveting story of a dog (Coco Chanel) and her gay companion, and how it accidentally taught him to heal from a hidden emotional trauma, bagged the most sought after victory for Best Short Film (Philippines).
"TAG AWARDS launched in 2020 amid the pandemic, with an advocacy to spread positivity & goodwill. Our YouTube channel, The Asian Gigster, will highlight the achievement of remarkable individuals, excelling in the field of social media, entertainment, and entrepreneurship," says Sir John, the Founder of TAG Awards, and is a Filipino American entrepreneur based in Chicago, Illinois, USA.
Fans are now awaiting the awardees' plaque unboxing videos on their personal vlogs, along with a featured interview to be uploaded on The Asian Gigster's YouTube channel. Full list of the 2020 TAG Awards Official Finalists are listed below.

Video Link: https://www.youtube.com/embed/xUY9sgM0uGU
• BEST BL SERIES (Philippines)
BEN X JIM (REGAL ENTERTAINMENT, INC.)
GAYA SA PELIKULA (GLOBE STUDIOS)
QUARANTHINGS: THE SERIES (RIDE OR DIE)
HELLO STRANGER (BLACK SHEEP)
WINNER: GAMEBOYS (THE IDEA-FIRST COMPANY)
• BEST BL LOVE TEAM (Philippines)
WINNER: TONY LABRUSCA & JC ALCANTARA (HELLO STRANGER)
TEEJAY MARQUEZ & JEROME PONCE (BEN X JIM)
KOKOY DE SANTOS & ELIJAH CANLAS (GAMEBOYS)
ROYCE CABRERA & KYO QUIJANO (QUARANTHINGS: THE SERIES)
IAN PANGILINAN & PAOLO PANGILINAN (GAYA SA PELIKULA)
• BEST ACTOR (BL Series, Philippines)
JC ALCANTARA (HELLO STRANGER)
WINNER: TEEJAY MARQUEZ (BEN X JIM)
WINNER: JEROME PONCE (BEN X JIM)
KOKOY DE SANTOS (GAMEBOYS)
ELIJAH CANLAS (GAMEBOYS)
• BEST SUPPORTING ACTRESS (BL Series, Philippines)
ADRIENNE VERGARA (GAYA SA PELIKULA)
WINNER: KAT GALANG (BEN X JIM)
VIVOREE ESCLITO (HELLO STRANGER)
ADRIANNA SO (GAMEBOYS)
YAYO AGUILA (MY EXTRAORDINARY)
• BEST SUPPORTING ACTOR (BL Series, Philippines)
PATRICK QUIROZ (HELLO STRANGER)
MIGUEL ALMENDRAS (HELLO STRANGER)
WINNER: RENSHI DE GUZMAN (IN BETWEEN)
KYLE VELINO (GAMEBOYS)
GIO EMPRESE (MY DAY, THE SERIES)
• BEST KISS
WINNER: KOKOY DE SANTOS & ELIJAH CANLAS (GAMEBOYS)
ROYCE CABRERA & KYO QUIJANO (QUARANTHINGS: THE SERIES)
IAN PANGILINAN & PAOLO PANGILINAN (GAYA SA PELIKULA)
MIKO GALLARDO & INAKI TORRES (MY DAY, THE SERIES)
MIGS VILLASIS & GENESIS REDIDO (IN BETWEEN)
• SONG OF THE YEAR
BAWAL LUMABAS (Kim Chiu)
HIGA (Arthur Nery)
WINNER: PAUBAYA (Moira Dela Torre)
MARIKIT (Juan & Kyle)
CATRIONA (Matthaios)
• BEST SHORT FILM
TOKWIFI
ANG PAGPAKALMA SA UNOS
BAHAGHARI
LIVING THINGS
WINNER: POBYA
• BAND OF THE YEAR
WINNER: THE JUANS
MAGNUS HAVEN
DECEMBER AVENUE
SB19
BEN & BEN
• SPECIAL AWARDS
Phenomenal Beauty Queen: Rabiya Mateo, Miss Universe Philippines 2020
Bigo Live Influencer: Johannes Rissler (SuperJohannes)
TikTok Influencer: Eyno Bautista (eynothefilipino)
Fast Rising Influencer of the New Decade: Von Ordona, YouTube
For more information, SUBSCRIBE: http://www.youtube.com/TheAsianGigster
FOLLOW on Instagram: http://www.instagram.com/TheAsianGigsterIG
FOLLOW on Facebook: http://www.facebook.com/TheAsianGigster
Media Contact
Company Name: The Asian Gigster
Contact Person: Sir John
Email: Send Email
Phone: +1773-681-4662
City: Chicago
State: IL
Country: United States
Website: http://www.youtube.com/TheAsianGigster