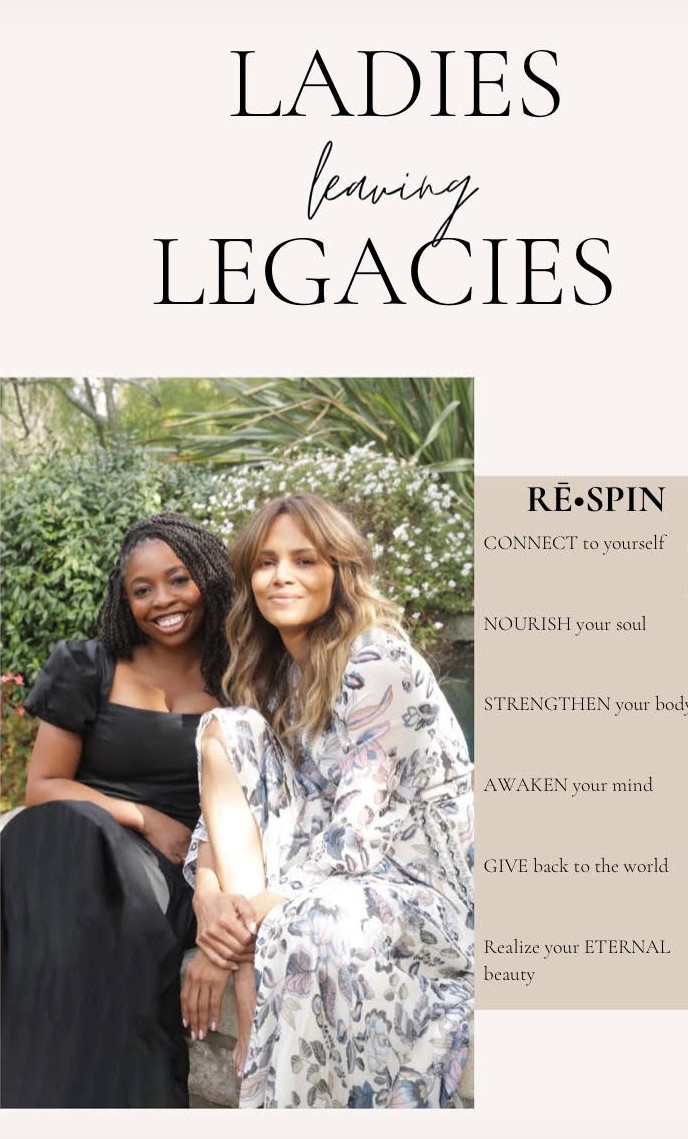 MODERN DAY WIFE TO LAUNCH WOMEN'S DAY BUSINESS FEATURE + CATALOG CELEBRATING WOMEN'S ACHIEVEMENTS in Honor of International Women's Day
The Modern Day Wife's Gift Guide is the perfect way to find gifts straight from a woman-owned business. This gift guide will give you gift ideas for the whole year!
LOS ANGELES – March 9, 2021 – Launching on International Women's Day, the Modern Day Wife's Women's Day Business Feature + Catalogue celebrates women's achievements, and challenges men and women alike to educate themselves on their peers – find out what they do, how they better the world, thus changing the dialogue from disparity to respect and empowerment.
Featuring Halle Berry, Academy Award Winning Actress, Director, Producer, Activist, and Founder of health and wellness platform – rē•spin, Kendra Bracken Ferguson, transformative brand-builder and leader focused on business development and growth strategy, as well as CEO of rē•spin, TV Host Julie Chen Moonves, and other women luminaries, the guide not only provides a look at the women who are steering the planet's course but allows readers to support them right then and there, by clicking on their products showcased in the guide and buying their creations.
Featuring "Ladies Leaving Legacies" with Halle and Kendra, and featuring click and buy links for their vested slimmer, waist pack, and full-body resistance loop, a Q + A with CBS's Big Brother Host Julie Chen Moonves, a feature on Celebrity Stylist Sara Acevedo and her favorite women designers for 2021: Victoria Beckham, Monique Lhuillier, Stella McCartney, and Norma Kamali, Fashion Designer Rebecca Minkoff, and her Darren Top Shoulder bag and Edie Flap Shoulder bag, MisMack Cosmetics, a Canada based clean beauty makeup brand, LA-based Beauty and the Broth CEO and Actress Melissa Bolona and her bone broth subscription-based bone broth (her beauty and health elixir), and other women leaders spanning beauty, business, health, and fashion.
The guide and catalog is now live on https://issuu.com/themoderndaywife/docs/women_s_day_business_feature__20_ with clickable pages so viewers can immediately support the featured women and their businesses by purchasing the items.
Modern Day Wife Co-Founders Meagan Ayres and Meghan Fialkoff encourage women and men to learn about one another and their creations and achievements, and above all, to support each other through kindness and generosity. Meagan says, "The Women's Day Business Feature + Catalogue will showcase some of the women that we admire and our favorite items from their brands. We hope that you will love learning about them and what they do!"
ABOUT MODERN DAY WIFE
Modern Day Wife provides a 360-degree view of life; we provide a hub for women who are aspiring to do it all. We create a space for women, no matter what stage they are at, to be able to connect and find information that assists with not just their career, but their family life, social life, and relationships. We are every woman's one-stop-shop. Modern Day Wife is a global community and lifestyle brand made up of modern women becoming the executives of their lives, careers & homes.
ABOUT INTERNATIONAL WOMEN'S DAY
International Women's Day (March 8) is a global day celebrating the social, economic, cultural, and political achievements of women. The day also marks a call to action for accelerating women's equality. #ChooseToChallenge #IWD2021
Media Contact
Company Name: Modern Day Wife
Contact Person: Meghan Fialkoff
Email: Send Email
Phone: 5166377645
State: TX – Texas
Country: United States
Website: https://themoderndaywife.com/