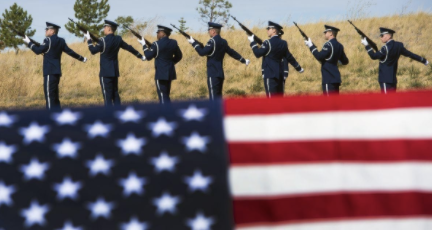 Many Veterans upon their return from the war suffered from post-traumatic stress syndrome, and many died forgotten, their cremains lying unclaimed on basement shelves for decades. This documentary will bring to light the efforts of one group to find and memorialize them.
The Missing in America Project is an upcoming feature documentary about the non-profit organization MIAP that helps to find, locate, identify, and inter many of the unclaimed cremated remains of veterans that have been sitting on shelves in storage rooms for years. Mental and physical disabilities left many of these Veterans homeless, indigent, and forgotten in death.
The goal of this documentary will be to immortalize their stories, and showcase the extraordinary efforts of the volunteers who continue to work tirelessly to give these soldiers the proper military burial they deserve.
"I have long believed in the power of storytelling; especially stories told on behalf of those who may otherwise go unheard. I believe these brave soldiers deserve to have their stories preserved on film, so their sacrifices are celebrated and not forgotten," says Dianna Ippolito.
Please visit our GOFUNDME campaign: https://gofund.me/fc41b965
About the filmmakers:
Director/Writer/Producer Dianna Ippolito has received numerous accolades for her work, including a PGA Award for a short film "Cold War, Warm Hearts" that she co-wrote and directed in tribute to director Mike Nichols. Most recently her feature thriller The Obscured has been picked up for distribution, and will be available on digital platforms in 2022.
Producer/Writer Joshua Daniels:
A Yorkshire-based historian and documentarian, he has produced, written, and directed six documentaries on topics such as ex-striking miners, and Korean War veterans. He has also worked as a researcher for the BBC, and written articles for both Historic Houses magazine and Rotherham Life magazine.
Producer Mark Andrushko:
Founder and CEO of Scriptapalooza Inc., one of the longest-running screenwriting competitions in the world. Mark has produced Award-winning films such as Tics, Passage, Close Your Eyes, Rob's Problem, and Naked.
Media Contact
Company Name: Scriptapalooza Inc.
Contact Person: Mark Andrushko
Email: Send Email
Country: United States
Website: https://scriptapalooza.com/