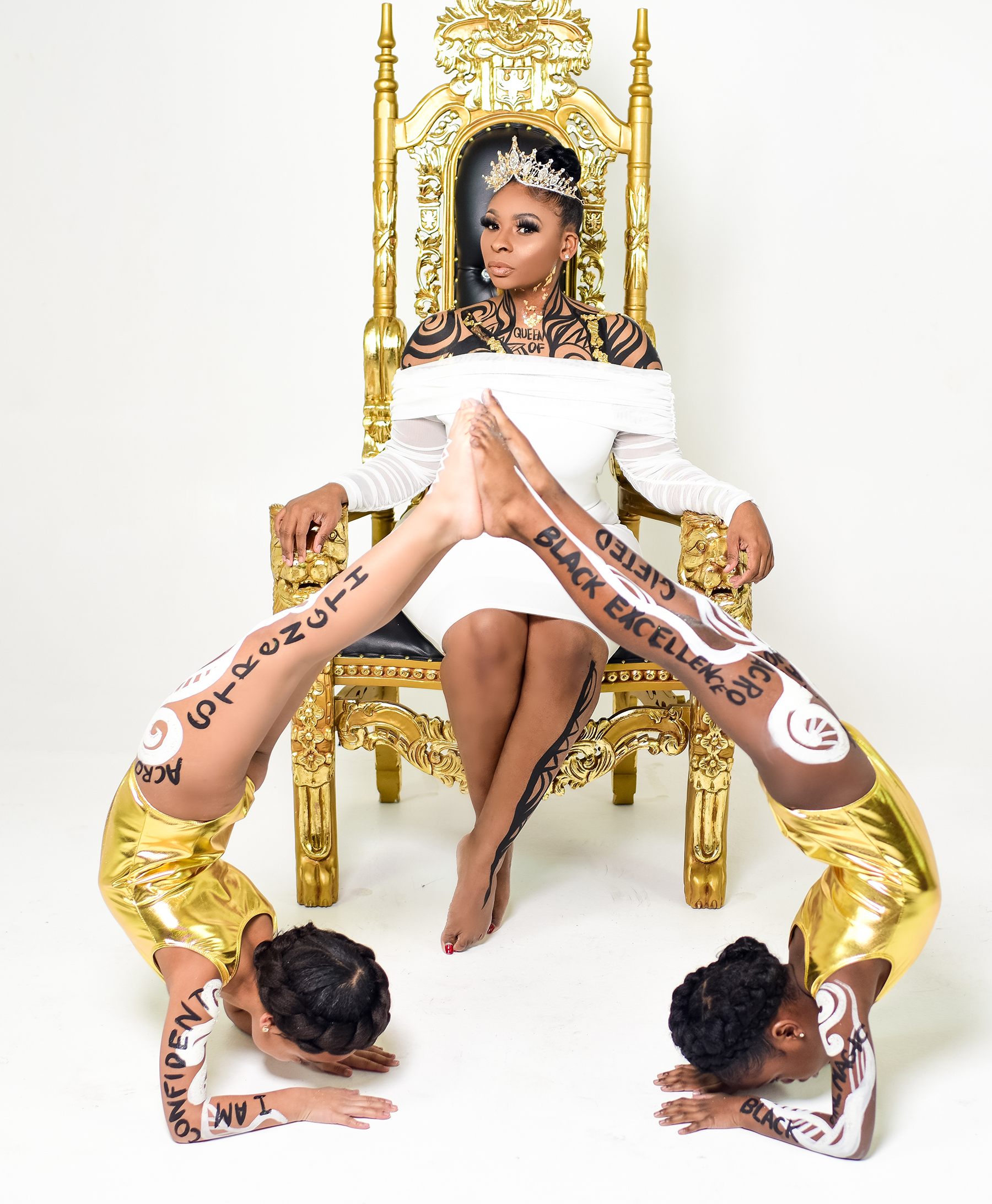 Certified Acrobatic Arts Instructor, Miss Lonnie Grant, keeping dancers and parents motivated and moving during the COVID-19 using Acro dance
Miss Lonnie, popularly known as The Queen of Acro is not taking any break in ensuring that Acro dance is used as a source of inspiration and motivation, particularly in this trying time of the coronavirus threat. The founder of The Dynasty Institute LLC is known for using dance as an inspirational tool, teaching kids and other clients not only how to dance, but also using Acro dance as a to build self-confidence, promote creativity and achieve self-expression.
COVID-19 has proven to be a threat to daily living, affecting the everyday lives of millions of people across the globe. Several governments have restricted movements to curb the spread of the virus and with the United States being one of the worst-hit nations in terms of infections and death, more people are becoming fearful of the pandemic. Miss Lonnie in her usual tradition is, however, using dance to motivate people and help them get as active as possible in a time when the world seems to be losing hope.
Dance is not just a way of expressing oneself, but it has also been described as one of the easiest ways of exercising all the parts of the body in a fun way. Dancing can also help to lift the spirit as it induces the release of hormones in the body that help to relieve stress and motivate the dancer. Miss Lonnie is, therefore, looking to help dancers and their parents leverage these benefits by teaching Acro dance moves.
Since the launch of The Dynasty Institute LLC and the different programs under the school, Lonnie and her team have become increasingly popular particularly for proving that Acro dance can be done by anyone regardless of gender, race, or age. The highly sought-after Certified Acrobatic Arts Instructor provides her students with an inner transformation that will last a lifetime, teaching discipline, integrity, teamwork, confidence, respect, and humility in a subtle yet effective way.
For more information about Ms. Lonnie, the Dynasty Institute Training Method™, and her projects at The Dynasty Institute LLC, please visit – https://www.thedynastyinstitute.com/ and YouTube.
About The Dynasty Institute LLC
The Dynasty Institute LLC was founded by Lonnie Grant, a Certified Acrobatic Arts Instructor, to offer the best possible Acrobatics Dance instruction in the area. Ms. Lonnie and her team of qualified instructors provide a dynamic, creative, and most importantly SAFE environment for students, providing them with an inner transformation that will last a lifetime.
Among Miss Lonnie's hundreds of dance students, many have gone on to dance with renowned dance companies including; The Alvin Ailey American Dance Theatre, The Dance Institute of Washington, and The Debbie Allen Dance Company.
Media Contact
Company Name: The Dynasty Institute LLC
Contact Person: Lonnetta Grant
Email: Send Email
Country: United States
Website: http://thedynastyinstitute.com